The Broncos made their first step toward respectability when then-owner Gerry Phipps hired Lou Saban to a 10-year contract as general manager/head coach in 1967.
Before that, the Broncos had been the dregs of the American Football League, and hence, of all pro football as the most woeful of franchises.
But Phipps was determined to do all he could to bring Denver to a seat at the table of respectability in the world of pro football, and Saban's hiring was the first big step.
Saban came to Denver fresh from the Buffalo Bills, where he had won back-to-back AFL championships.
The Denver press christened Saban "Cool Lou," though he was anything but cool (or maybe because of that). "Intense Lou" or "Crazed Lou" — those seemed like monikers that fit, as Saban was anything but cool. He was intense from the tips of his toes to the top of his trademark flattop haircut.
Every coach, then as now, did a weekly television show during the season, and Saban's was must-see TV, as he was always candid, even when the camera's red light was right on him. The host, Channel 2's gentlemanly Fred Leo, might ask about a player, and Lou might just as likely respond with something like, "He has really ben playing lousy, and if he does not have a good game this week, I will probably cut him."
He only lasted five years in Denver before burning out, which was typical of Saban. In fact, five years was a pretty long run for someone wired as he was.
But he started from the bottom, cut a bunch of veterans and then played the 1967 season with an unheard-of 22 rookies on the active roster.
Denver did not win, but it was obvious that there was a big time change in attitude, with Saban building defense first. His offense never did catch up to the defense, but Denver became known as a tough defensive team that gave up no quarter easily.
I can remember attending open training camp practices and watching Saban point to the nearby highway while yelling, "See that highway? That highway that brought you here will take you away if you do not pick up your game."
He once hired a public relations man, telling him, "Your number one job is to keep me away from the referees when the game ends."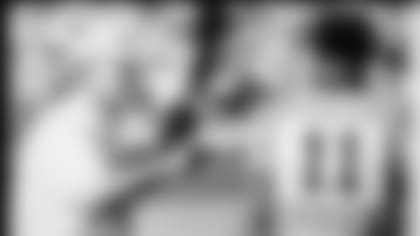 Later in my career, digging through the picture files, I came upon a number of photos that showed Saban in full chase of the officials, veins bulging in his neck, with that PR man and other team officials trying in vain to slow his progress toward inevitable confrontations.
Saban's on-field fury wasn't restricted to the referees, though. On Nov. 24, 1968, Hall of Fame running back Floyd Little accounted for 295 all-purpose yards in a 34-32 win over the Buffalo Bills, but he had the misfortune of fumbling as he tried to run out the clock. He was summarily fired on the sideline by Saban, who said, "You are gone. I will cut you tomorrow. Get out of here."
Little began trudging to the locker room, in full view of the spectators, but the great player that he was, when he reached the locker room door, he turned and made a mad dash across the field all the way to the Denver huddle, with Saban screaming invectives the entire time.
Little caught a 59-yard pass in the game's final seconds to set up Denver's game-winning field goal, securing one of the craziest and most dramatic games ever.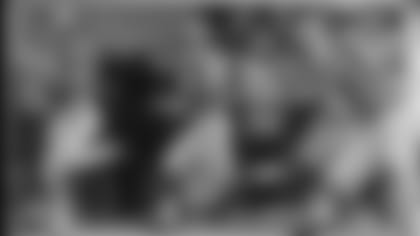 "I guess I'll give you one more week,' Saban joked with Little in the game-ending celebration.
Lou Saban's intensity helped put a professional stamp on the Denver franchise, and even though the Broncos had losing records in all five Saban's seasons here, he helped lay the foundation for the respectability and ultimate greatness that the team enjoys today.
A tip of the hat to "Cool Lou" Saban.