ENGLEWOOD, Colo. —Nearly 50 years after Rich "Tombstone" Jackson terrorized professional quarterbacks, the former defensive end took yet another step into football's lore.
It's not as though he didn't already have a foothold.
The former Broncos pass-rusher was part of Denver's inaugural Ring of Fame class, and he is a member of the Colorado Sports Hall of Fame, the Louisiana Sports Hall of Fame and the Greater New Orleans Sports Hall of Fame.
But this month, Jackson earned an honor that rivaled each of his previous accolades.
After a standout career at Southern University — a historically black university — Jackson was inducted into the Black College Football Hall of Fame (BCFHOF) on Feb. 16 alongside six other men.
"I didn't really think I deserved to be there," Jackson said Monday. "There were so many giants and people who helped make the football league what it is today.
"… I guess if you matched some of the names of the players who went into this HBCU football hall of fame, they would rival any other hall of fame that's in existence."
When Jackson began his career at Southern University in the early 1960s, he didn't expect to garner the sort of accolades that he's accrued over the last several decades.
At the time, Jackson was just following the direction of a few of his high school coaches. Those two or three men graduated from Southern, and they'd return often to their alma mater.
And most weekends, Jackson would tag along.
"On the weekend, after we would play our football games, they would take us up to Southern University," Jackson said. "We kind of fell in love with Southern.
"… The coach would have this old station wagon and he'd say, 'We're gonna leave at 7 o'clock,' and all those there at 7 o'clock got in the station wagon and he'd take us. I always made sure I was there before 7 o'clock so I didn't miss a trip."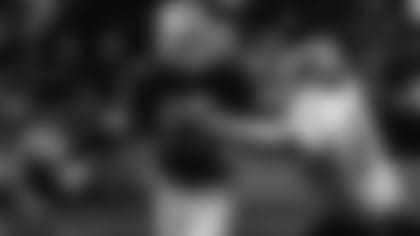 When Jackson arrived at Southern as a freshman in 1962, he didn't miss his opportunity. "Tombstone" started as a freshman at outside linebacker, and he split time on offense between split end, tight end and flanker.
Jackson, though, was more than just a football player. He dominated the Southwestern Athletic Conference in track and field, as he won the SWAC three times in shotput and four times in discus.
He still holds the Louisiana collegiate shot-put record.
Jackson's time at Southern University — located in Baton Rouge, Louisiana — coincided with the peak of the civil rights movement. And as he excelled on the football field, he also received a look at the world that he says is incomparable to what one would expect at a non-HBCU.
"It taught us how to navigate through society, making decisions, how to prepare yourself for the long haul," Jackson said. "Even today, I don't think some of the kids there would go to other schools would have received what I received in terms of being able to navigate and present yourself and be able to deal with some of the things that I have encountered along the way. Just speaking to some of the guys who have gone to so-called integrated schools, they don't have the same mindset that I have. They have not had the same preparation that I've had, and even today, I'm able to go into any setting and be successful, able to speak with anyone in any setting and any environment and not have a feeling that I would be less than anyone, that I was less educated than anyone, because you have an opportunity to be nurtured. And, like I said, I talked to guys who had gone to their schools.
"You come into contact with some other black players who had gone to other schools, and you just don't have the same mindset. You don't have the same concept, the same understanding about worldly ideas and worldly things."
Jackson said he knows his experience at an HBCU shaped him and the way he's raised his family.
"I tell you, it's unbelievable to have gone to an HBCU," Jackson said. "I've taken some classes at some other schools, like graduate classes and other corresponding classes and everything, and just the atmosphere — if you just have to deal with the atmosphere — was different. I go to most of Southern's home games, and it's just like Day 1 when I first went up there from out of high school. The camaraderie. It's just different."
In the years before his time with the Broncos, Jackson chose to forge that unique path for himself. And decades after his time at Southern University, it's clear he couldn't be more grateful that he chose to attend an HBCU.
"All in all," Jackson said, "I'm blessed to have made the decision I made."