When General Manager George Paton introduced the Broncos' 18th coach in franchise history, he spoke at length about Nathaniel Hackett's infectious enthusiasm and ability to connect.
Those traits have been mentioned often over the last six months, as the first-time head coach has endeared himself to his players and staff with his positivity and an innovative approach to leading a team.
Another element to Hackett's resume, though, may be his most impressive trait — even if it's not mentioned as often as his relentless energy.
As the Broncos aim to return to the postseason for the first time since winning Super Bowl 50, they'll need more than Hackett's ability to transform the team culture and build chemistry. They'll also rely on Hackett to revitalize an offense that hasn't averaged more than 22 points per game since 2015.
Hackett certainly has the credentials. A 20-year coaching veteran, he has 13 years of NFL experience, including eight as an offensive coordinator. The son of longtime NFL offensive coordinator Paul Hackett, the Broncos' head coach has roots in the West Coast system and has helped quarterbacks like Aaron Rodgers and Blake Bortles reach career heights.
"His knowledge of the game is really remarkable," Paton said as he introduced Hackett.
There may be no better demonstration of Hackett's acumen than his ability to put together a game plan. The weekly process requires schematic brilliance and nearly unending work to highlight the team's strengths and attack an opponent's weaknesses.
And this is how it happens.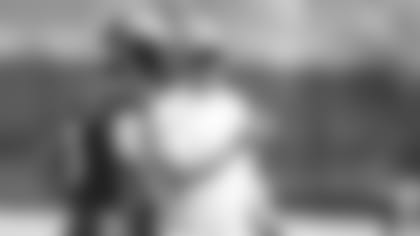 Hackett's process will begin where it last ended.
Almost immediately following the Broncos' previous game, Hackett will watch the tape from the day before to make corrections. On Monday evening, the coaching staff will gather to evaluate their recent performance. In that meeting, Hackett says he'll go over "some quality control stuff to see who I am, what I've been doing [and] what has been successful."
The process is known around the league as a self-scout, and it's a standard part of the Broncos' weekly plan.
The coaches then retreat to do their own work for the upcoming matchup. For Hackett, that work includes cramming in as much tape as possible on the Broncos' next opponent.
"I try to watch as many games as I possibly can [to] get a great feel on who they are [and] what they are," Hackett says.
Then, he can go to work at whittling the Broncos' playbook into a game plan.
It's important to realize that each week's game plan contains just a fraction of the Broncos' total package of plays. Through the offseason program and training camp, Hackett has essentially installed his system three different times. By the end of the second week of training camp, the installation was complete — and the Broncos' coaching staff purposefully gave their players plenty to think about. In comparison, the content of a week's game plan will seem relatively simple to master.
"It fluctuates, but it's not even close to what we've been putting on them right now," says Hackett of the percentage of total plays he'll feature in a game plan. "You want to make it as hard as you can now, so once you get to a game plan it's very specific, very situationally oriented and they know exactly what's going to happen."
They'll know, in part, because the available options do not change after training camp. Hackett says he doesn't wake up in the middle of the night during the season, searching for a piece of paper on which to jot down a new play. There may be some ideas to tweak certain elements, but Hackett largely trusts the system in place.
"Usually the way that we build our playbook [is] that we have a little of everything to attack anywhere," Hackett says.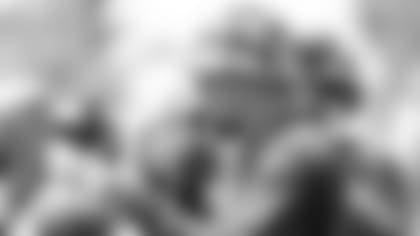 On Tuesday, they'll again work "way into the night," according to Hackett, to begin to put together that week's plan.
"Tuesday morning, you start with the base runs, meeting with all the coaches, collaboratively putting a plan together, [so] that we can kind of mesh everything together," Hackett says. "So we'll go with the runs and the passes, … third down, and then the rest of the day is just getting everything ready for the practice the next day."
At this point in the process, Hackett anticipates getting Russell Wilson involved. The two will talk on Monday about the previous day's game, and Hackett will look for Wilson's input on the upcoming week.
"Everything's a work in progress with him," Hackett says. "I think we're going to definitely communicate once we start getting the plan put together. We'll obviously go over the game together Monday, and on Tuesday we'll work through all those things and show him what we've got, and present it to him and show him the why."
The importance of the "why" shouldn't be discounted. In some fashion, Hackett says, putting that plan together can be an art. There's seemingly a way that passing plays and running plays fit together on a play sheet for a Sunday afternoon. A series of specific running plays, for example, might set up the perfect play-action pass. But there's more to it than that, according to Hackett.
"I think it's not just an art, but it's a collaboration and understanding your players," Hackett says. "You know, understanding what they do good, what was good to go against the defense, and that's where you want to mesh that whole thing."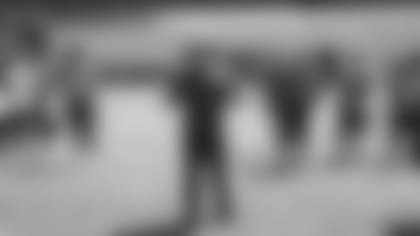 The process continues each Wednesday. That's when a typical NFL player's work week begins, as they'll return to the facility for meetings and the first lengthy practice of the week.
The Broncos will begin installing the week's game plan during that opening practice, and they'll focus on the areas that the coaches delved into the previous day: runs, passes and the team's third-down plays. But the coaches' work doesn't end when the players trot off the fields. After offensive and defensive meetings with the players on Wednesday, the coaches go back to work on the two-minute offense, red-zone plays and more third-down options. They'll implement and practice those plays on Thursday and through the rest of the week.
And while they'll work to perfect that week's plan — to iron out the kinks and enhance the positives — there's not much more to be done in regards to the game plan after those mid-week meetings. There are no touchdown passes until Sunday afternoons, but the play calls that set up a downfield throw from Wilson to Courtland Sutton were crafted and decided upon long before.
"Really, the hay's in the barn," Hackett says. "It's really how much can you watch and how much can you get done that Monday and Tuesday and Wednesday; those are the grinds. Those are the ones [where you say], 'I can't feel my face.'"
In the final days before the game, Hackett says he doesn't call a mock game or have any other routines or rituals that he employs. As he prepares for Sunday afternoon, he simply relies on the instincts that come from being a longtime play caller.
"[I] just make it rain," Hackett says. "Just get up there and go. I've been doing it for a while."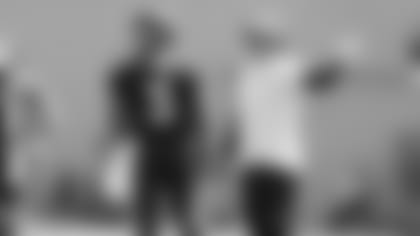 Then comes the moment where the work pays off, when Nathaniel Hackett gets to be in his element.
It's not surprising, though, that Hackett defers the attention when asked what it's like for him to get into a rhythm as a play caller. For months now, he's preached that he hopes the Broncos become a player-led team. And on game day, he knows the team's success will come not from him, but from those on the field.
"A lot of people say it's about a rhythm, but it's not really about me," Hackett says. "It's about the players getting in a rhythm. And it's just about watching those guys go out there and play. Heck, every time I call a play, it's going to be a touchdown. That's how coaches think. We're very specific in exactly what we're trying to accomplish within each play, so I think it's more about the players. You want to roll with them."
That doesn't mean there isn't a strategy to the process, though.
"When you think about a rhythm," Hackett says, "it's really getting a feel for them, you know, if Russell's getting a bunch of completions, if Melvin [Gordon III]'s toting the rock, or Javonte [Williams], or Courtland, or someone who has the hot hand, you feed them.
They're the ones that really get it going. It's really about watching those guys and getting a feel for them, and being able to adjust on the fly."
Interestingly, Hackett says he doesn't always use a first-quarter script, a pre-designed and distributed set of plays that allows the offense to essentially feel out the opposing defense. He'll make sure the offense knows what's coming in the early moments, but he says he doesn't use a true script.
That is, except for Week 1.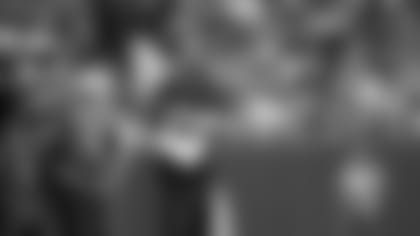 The Broncos' regular-season opener is rapidly approaching, and Hackett says he's spent time thinking about his initial moments as the Broncos' play caller.
When he takes the field at Seattle's Lumen Field as a first-time head coach, he already knows what play he'll dial up on the very first snap.
"It'll be great," Hackett says after a recent training camp practice. "I already know exactly what it is."
Hackett chuckles when asked if he wants to reveal that play.
"Hell no," he says with a laugh.
Then he turns and heads into UCHealth Training Center.
The Broncos' next game plan won't put itself together.