INDIANAPOLIS –Most participants at the 2013 NFL Scouting Combine have been playing football since they were young.
From Pop Warner to middle and high school, then college, football has been a part of their lives.
But when the NFL Draft comes around in April, two players that have played their way into the first-round conversation have quite the different story.
BYU defensive end Ziggy Ansah and Florida State defensive end Bjoern Werner were born in Ghana and Germany, respectively.
Both had to adapt to change coming to a new country.
"I made a lot of sacrifices," Werner said. "I left my country, my family, my girlfriend – she's my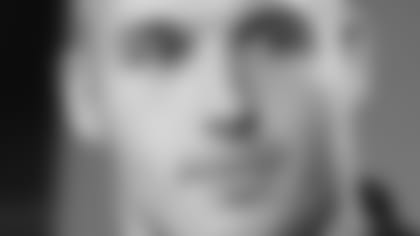 wife today – just to be here and pursue this dream."
Werner watched American football as a child in Germany and started playing flag football when he was in the sixth grade.
At the age of 15, he was automatically placed into the tackle league, where his passion for the game took off.
"It was the most amazing feeling, just hitting people," Werner said. "I just fell in love with the game."
Ansah got an even later start. He grew up playing basketball in Ghana and tried out for the team at BYU, but was cut in both his freshman and sophomore seasons. After giving track and field a try, he needed another activity and decided to give football a chance.
"I was really athletic," the actuarial science major and math minor said. "I didn't want to just sit around and go to school. I wanted to do something. Since basketball didn't work out, I wanted to do football."
Ansah, who had never even seen a football game until arriving at BYU, has had to teach his family back home all about what he's doing.
"For now, they've been reading about it and catching up on it," he said.
Ansah has turned to the television in an effort to teach himself more about the game that he has only been exposed to for the last three years.
"I try to stay up late and watch NFL Network," he said. "This is going to be my life so I just try to suck it all in."
Werner has been playing the game longer, but had to deal with the fact that English is his second language.
"I had never been out of Germany," he said about his journey from Berlin to a college-preparatory school in Connecticut. "I couldn't even speak English."
He said that aspect of the assimilation came quickly, once he started going to school in the United States.
"When you get thrown into a culture that you have to speak that language, you pick it up that fast," Werner said. "It's ridiculous. I learned it in like two or three months just being in America. I took English in high school, but a lot of people take Spanish here and can't speak any Spanish. That was me taking English in Germany. But everything worked out."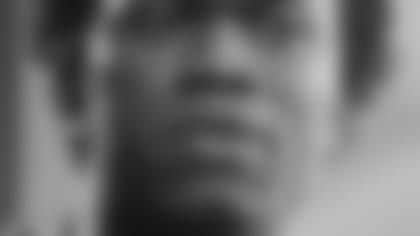 For Ansah, the adjustment was easier since he is a native English speaker.
"I live in the capital of the city," Ansah said of his hometown. "It's pretty much the same as here except it's all Africans, black folks, and all white people in Utah."
Both players are spending time during their formal interviews with teams explaining their backgrounds and how they came to end up here in Indianapolis.
"I'm going to be dedicated and do everything I can just to be the best player," Ansah said "I want to be the best player at this position. Even with the little experience I have. That is the challenge that I have."
While all combine participants dream of a future in the NFL, that thought is only a few years old for Ansah and Werner.
But that doesn't diminish it in their eyes.
"Coming from Germany, dreaming about it in Germany and watching the combine – just being here right now and having my friends watching me right now -- it's just amazing," Werner said. "It's amazing to be here and go through all of this."
Werner was a soccer player and Ansah played basketball. But now they are both football players – and potential first-round draft picks.
"Obviously it's a blessing," Ansah said. "It's really humbling. I'm really privileged to be out here and I'm really grateful for the opportunity I have. I thank Heavenly Father for giving me my athletic abilities that I have. I just have to use it right."