ENGLEWOOD, Colo. — With the 181st-overall pick, the Broncos brought Netane Muti to tears. They had selected him, and even though it wasn't the first round, or the second or the third, the team's decision carried the same weight in the sixth round.
"All the things I have been through," Muti said. "... This was all I ever wanted, just someone to have faith in me."
Muti's journey to the NFL was an unconventional one.
In the small archipelago country of Tonga, Muti's main sport was rugby, but when he moved to Hawaii, his interests largely lied in the marching band as he entered high school. It was from that vantage point that he discovered football.
"Marching band was the reason I found out about football," Muti said. "I would watch them play and it made me more interested in the game."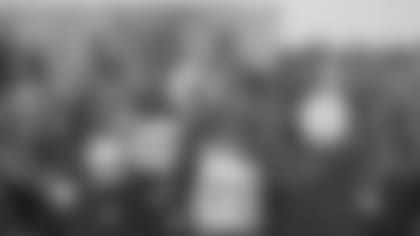 Muti was inspired to join the marching band due to family ties back home in Tonga.
"My cousin, who I grew up with, was in the band and marching band and we would have festivals in Tonga," Muti said. "I thought it was pretty cool because they would march through the festivals."
But after his freshman year on the marching band, Muti decided to try out for the football team, even though he didn't know anything about the game.
"I didn't know positions and stuff like that," he said. "None of the rules. Nothing at all. I just went out there and pretty much did what I was told."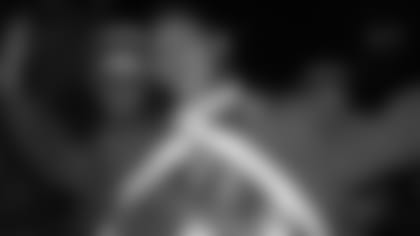 After a year learning the game, Muti decided to take football seriously. Prior to his junior year of high school, he sat his family down and told them he wanted to play in the NFL.
"That's when I dedicated my whole life pretty much to go out there and play football," Muti said. "That's when I went from 185 [pounds] to 285 and after that I finally got a scholarship. Things went up from there."
Muti wasn't highly recruited out of high school. Until National Signing Day, Muti had received no offers. He signed that offer with the University of Hawaii on National Signing Day, but because he had originally applied to the school as a regular student and been denied, his offer was nullified. He then went on to commit to Fresno State, where he emerged as a talented lineman with a future in the NFL.
"There were kids that have been doing football their whole lives, like from 3 years old," Muti's mom, Liliani Muti said. "We were so grateful. We just couldn't grasp it in our minds that it happened the way it happened."