When the NFL season kicks off in Denver on Thursday, the NBC Sunday Night Football crew expects to find the first answers to league-wide questions that range from Minnesota to Dallas and Denver to Foxboro.
"I love the mystery that surrounds the NFL and that you just don't know what is going to happen," Al Michaels said. "We're going into Denver, and the question is now, who is Trevor Siemian? Peyton Manning is retired. The guy who's never thrown a pass in the National Football League, who's a seventh-round pick, is the quarterback.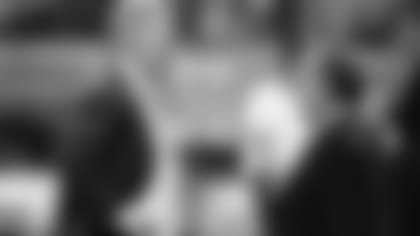 "So there's a great deal of mystery surrounding that team as they try to win a second-straight Super Bowl championship."
Michaels joined Cris Collinsworth and Michele Tafoya on a conference call on Sept. 1, to preview the 2016 season. The team kicks off a slate of prime-time games that will feature the Broncos at least twice. Before the Panthers visit the Broncos on Thursday to begin the lineup, the crew for the nation's most-watched television show shared their excitement.
"What a great way to start the season for us," Collinsworth said. "To get the final four teams – I don't think that's ever happened before. To get Cam Newton, Superman, the reigning MVP, going against Trevor Siemian who has surprisingly, to a lot of people, won that job and has only taken one snap in his entire NFL career. But [he] stands behind the defense that was so intimidating a season ago. They basically carried this football team through to a Super Bowl championship."
In Collinsworth's eyes, the Broncos' pursuit of another championship may rely on how disrespected the defense feels. He said on the conference call that much of the discussion this offseason has centered around Manning's retirement and the departure of Brock Osweiler. Collinsworth said believes the defense will provide a resounding answer to that chatter when the 2016 season opens on Thursday night.
"What are [the Broncos] gonna do," Collinsworth said. "Well, [they're] gonna do exactly what [they] did last year, which is win games on the defensive side of the ball."
The team's journey to repeat that feat will begin Thursday at 6:40 p.m. MDT. With Michaels and Collinsworth in the booth and Tafoya on the field, a long offseason will finally end – and questions will be answered.