Breakdown by position: Defensive line (6), offensive line (6), quarterback (2)
What they're saying
With the free-agent departure of Malik Jackson, many analysts foresee the Broncos addressing his absence in the first round of the 2016 NFL Draft. Taking a defensive player early in the draft would come as no surprise; Denver has selected a defensive player with their first pick in each of the last five years since John Elway was hired as Executive Vice President of Football Operations/General Manager.
But those who do not forecast a defensive end selection mostly believe offensive line is where the team will go, particularly with Indiana guard Jason Spriggs as the most popular prospect. Following that is quarterback largely because of Brock Osweiler's departure in free agency.
Mississippi collegiate prospects are the overwhelming favorites if the Broncos are to go with a defensive lineman in the first round; Mississippi State DT Chris Jones and Ole Miss DT Robert Nkemdiche each received two selections from the four analysts who think the Broncos will look for defensive help in the trenches.
Robert Nkemdiche, Ole Miss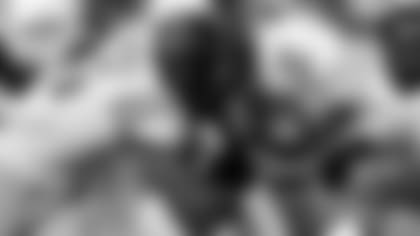 "With Malik Jackson now in Jacksonville, the Broncos will be looking for new beef at the grocery store. Nkemdiche has his red flags, but he is one of the best talents in this draft class." - Dane Brugler, CBS Sports
"After losing Malik Jackson to the Jaguars, Denver needs a defensive lineman who can create havoc up front. At Ole Miss, Nkemdiche showed flashes of being a dominant and disruptive force up front. As a pro, it will just be a matter of making sure his past issues are behind him." - Dan Kadar, SB Nation
"By my book, this is 100% a best-player-available call (USC's Su'a Cravens also is in the mix under that consideration). Count it as a bonus that Clark would help replace the departing Malik Jackson. Like Jackson, Clark can step outside and impact an offense, but he really thrives from the three-tech and in." - Chris Burke, Sports Illustrated
Offensive line
Each of ESPN's draft gurus see the Broncos picking Spriggs, who had an outstanding combine performance. But outside of them, there is no consensus on whether the Broncos are focusing on the interior linemen or tackles, though the signing of Donald Stephenson might not have been taken into consideration when some of these mock drafts were published.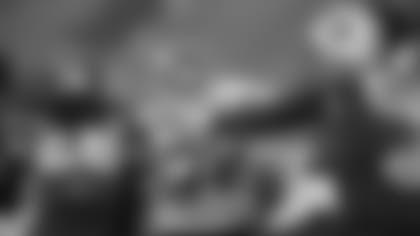 "Spriggs was one of the big winners in Indy. He's inconsistent on tape, but his size (just over 6-foot-5½) and athleticism (he crushed the short shuttle and 40 at the combine) make him an appealing prospect, especially in Denver's zone-blocking scheme." - Todd McShay, ESPN
"The combine was very good for Spriggs. He was best of his class in the 40, bench press, broad jump, and 20-yard shuttle, and his stock is rising. One of the better-looking athletes for his size, Spriggs has the foot quickness to stay in front of edge rushers in the NFL. Plus, his ability to reach-block and get in front of screens will be a real asset. He has some technique issues to clean up, with the way he sets he may give up some inside moves, and his strength against bull rushers is a concern, but there is too much good in his game to leave him out of the first round." - Chris Collinsworth, Pro Football Focus
Le'Raven Clark, Texas Tech
"Clark's exceptional arm length and foot quickness in the running game has teams excited, but they all know that there will be ups and downs as Clark continues to learn the position." - Lance Zierlein, NFL.com
Cody Whitehair, Kansas State
"Whitehair ranked fourth in the nation among offensive tackles at +35.8 overall in 2014 and followed it up by leading the nation at +40.9 last year. He'll move to guard at the next level where he won't be a mauler, but his movement skills and ability to sustain blocks will be a perfect match for Denver's zone-blocking scheme." - Steve Palazzolo, Pro Football Focus
Quarterback
Since the opening of free agency, the Broncos have acquired QB Mark Sanchez from the Eagles to add to their quarterback competition. However, draft analysts think the Broncos could still look to address the position with a long-term angle in mind. If so, Paxton Lynch is the consensus pick from the two prognosticators who have the Broncos looking QB in Round 1.
"Although Lynch needs some time to develop, the presence of Mark Sanchez gives the Broncos ample time to wait on the talented playmaker." - Bucky Brooks, NFL.com
"Surprisingly athletic and boasting a live arm, Lynch has first-round upside but he's viewed by most as a project and therefore may "slip" lower on draft day than some of his hype suggests. He might be the perfect project, however, for coach Gary Kubiak to develop." - Rob Rang, CBS Sports