Michigan (8-4) vs. South Carolina (8-4)
Time:10 a.m. MST
Site:Raymond James Stadium, Tampa, Florida
TV:ESPN2
Michigan DT Maurice Hurst:If you're a member of Tampa Bay-area sports media, the reason to go to the Outback Bowl is usually the top-notch pregame buffet. This year, it's not just the grub, but the dominant 6-foot-2, 280-pound Hurst, a likely first-round pick who will play in this game and the Senior Bowl later this month. He overcame frequent double-teams to post 13.5 tackles for loss and five sacks this season, both of which were career-high tallies.
Michigan ILB Mike McCray:A solid all-around linebacker, the 6-foot-4, 242-pound McCray uses his length well, posting 64 tackles, 13 tackles for loss and five sacks. McCray will also play in the Senior Bowl later this month.
No. 12 Central Florida vs. No. 7 Auburn
Time:10:30 a.m. MST
Site:Mercedes-Benz Stadium, Atlanta
TV:ESPN
UCF LB Shaquem Griffin:A two-time all-conference selection, the 6-foot-2, 229-pound Griffin racked up 163 tackles -- including 30 for loss -- 17 sacks, four forced fumbles and two interceptions in the past two seasons despite not having a left hand, the result of a rare condition that affected him before his birth. Griffin is quick, explosive and has honed outstanding instincts.
UCF DT Jamiyus Pittman:The 6-foot-1, 319-pound Pittman was an all-conference first-team selection after posting 42 tackles -- including six for loss -- and three sacks working at the core of the Knights' defense. Pittman will play in the East-West Shrine Game later this month.
Auburn G Braden Smith:This season's winner of the Jacobs Trophy, which is given to the best offensive lineman in the Southeastern Conference, Smith started 40 consecutive games for the Tigers and became a mainstay at right guard over the last three seasons. According to Pro Football Focus, Smith has allowed just four sacks over the last three years.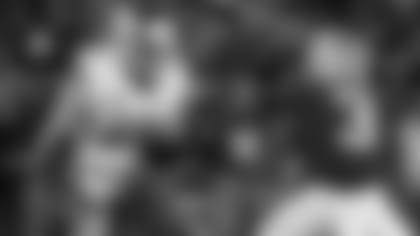 No. 14 Notre Dame vs. No. 17 LSU
Time:11 a.m. MST
Site:Camping World Stadium, Orlando, Florida
TV:ABC
Notre Dame OT Mike McGlinchey:McGlinchey has all the tools to succeed in the NFL: size (he measures at 6-foot-8 and 315 pounds), quickness and balance (he does a good job getting set and guiding speedy edge rushers wide and behind the pocket) and power.
Notre Dame G Quenton Nelson:As good as McGlinchey was on the edge, Nelson was arguably more dominant on the interior. Because of the premium placed on left tackles in the NFL, McGlinchey seems likely to be the higher pick, but Nelson could grow become the more dominant player. Nelson was a unanimous first-team All-America selection this season and he was also the first offensive lineman selected as the Fighting Irish's team MVP in 42 years.
LSU WR D.J. Chark:Long and lean, the 6-foot-4, 198-pound Chark will play in the Senior Bowl after averaging 23.2 yards per reception this season. Chark amassed 811 yards on just 35 receptions, becoming one of the best vertical threats in college football.
No. 3 Georgia vs. No. 2 Oklahoma
Time:3 p.m. MST
Site:Rose Bowl, Pasadena, California
TV:ESPN
Georgia RB Nick Chubb:Consistently productive throughout his Bulldogs career, the 5-foot-10, 225-pound Chubb has averaged 102.2 rushing yards per game and posted three 1,000-yard seasons, capped by his 1,175, 13-touchdown campaign this year. He has never failed to average at least 5.0 yards per carry in a season. Chubb tore multiple ligaments -- but not his anterior cruciate ligament -- in a horrifying 2015 knee injury suffered against Tennessee, and he wasn't quite himself in 2016, but he was all the way back this year, improving his per-carry average from 5.0 yards to 6.2.
Georgia RB Sony Michel:In the wake of Chubb's knee injury in 2015, Michel stepped in and picked up the slack, posting the only 1,000-yard campaign in his four years with the Bulldogs. The explosive 5-foot-11, 215-pound back has a career 5.9-yards-per-carry average, including an eye-popping 7.2-yard pace this year, and he needs just 52 yards against the Sooners on Monday to hit 1,000 yards once again.
Georgia OL Isaiah Wynn:Although Wynn started at left tackle for the Bulldogs this year, he could project in the NFL as a left guard, the position at which he excelled earlier in his college career. The 6-foot-2, 302-pound Wynn was a first-team All-Southeastern Conference selection as chosen by the conference's coaches and will play in next month's Senior Bowl.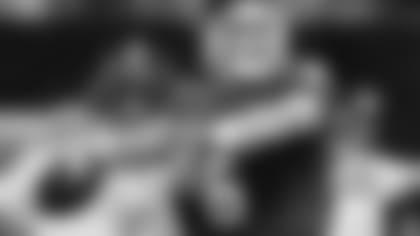 Oklahoma QB Baker Mayfield:No player has been more scrutinized this season for his on-field play and his off-field actions than the Heisman Trophy winner. Even his absence from a Friday media session because of flu-like symptoms was dissected endlessly. On the field, Mayfield's work has been defined by steady improvement in his production, accuracy, decision-making and his ability to do the little things that are demanded of pro quarterbacks, including looking off safeties, reading the defense's intent and getting his teammates set before the snap.
The next few weeks will be defining ones for Mayfield. Georgia's head coach, former Nick Saban assistant Kirby Smart, will throw some looks at Mayfield that he hasn't seen before, and if Oklahoma advances to the national-championship game, Alabama or Clemson will follow suit. Then comes the Senior Bowl, to which Mayfield has committed to play, which will give him the chance to work in a pro-style offense with an NFL coaching staff for a week.
It would be inaccurate to say that this is a make-or-break month for Mayfield; he will be someone's quarterback of the future next season, if not the present. But it would be accurate to say that he could not only solidify a place in the first round, but soar to its upper reaches, if he flourishes this month.
Oklahoma edge rusher Ogbonnia Okoronkwo:A second-team All-American and Senior Bowl selection, the 6-foot-1, 240-pounder was the Big 12 Co-Defensive Player of the Year after posting eight sacks and 17.5 tackles for loss. He is as effective against the run as he is in the pass rush, and he will demand extra attention from Georgia's pass-protection scheme.
No. 4 Alabama vs. No. 1 Clemson
Time:6:45 p.m. MST
Site:Mercedes-Benz Superdome, New Orleans
TV:ESPN
Most of the top prospects for the Crimson Tide and Tigers are juniors who have yet to declare their draft intentions; they could change the complexion of the draft's first day. Beyond that slew of players, a pair of other prospects could be off the board by the end of Day 2.
Alabama ILB Rashaan Evans:A potential Day Two pick, Evans will sometimes be used in pass-rush situations as an additional inside rusher, enhancing his value. Evans is also a strong run defender and can play inside or outside if needed.
Alabama CB Levi Wallace:Steady development allowed Wallace to grow into one of the best cover cornerbacks in college football this year. According to Pro Football Focus, opposing quarterbacks had a 37.5 rating on throws targeted at Wallace, who intercepted three passes this season.
Clemson OLB Dorian O'Daniel:The 6-foot-1, 220-pounder is undersized, but he excels in coverage. If he can maintain his speed while adding 10 to 15 more pounds, he could stack up well against opposing tight ends in the NFL.