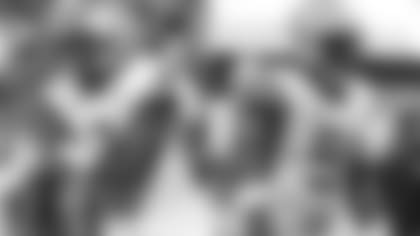 ZAXBY'S HEART OF DALLAS BOWL
Utah (6-6) vs. West Virginia (7-5)
Time:11:30 a.m. MST
Site:Cotton Bowl, Dallas
TV:ESPN
Utah WR Darren Carrington II:The son of former Broncos safety Darren Carrington, a fifth-round pick in 1989, the younger Carrington made a quick, effective transition to the Utes' offense, posting career highs in receptions (66) and yards (918). He consistently showed the ability to stretch the field, posting a reception of 20 or more yards in eight of the 11 games in which he played this season. Carrington has accepted an invitation to play in next month's Senior Bowl.
Utah edge rusher Kylie Fitts:When he's been healthy, the 6-foot-4, 250-pound Fitts has been effective. Numbers do not reveal his production and potential; he has just 4.5 sacks in the last two seasons after playing in just eight games. If Fitts can avoid further injury issues, he will play in next month's Senior Bowl.
West Virginia S Kyzir White:White will step up and make plays in the box, and often finds himself making plays on the football, posing three picks and two forced fumbles during his senior season.
Mountaineers guard Kyle Bosch, who will play in next month's East-West Shrine Game, and running back Justin Crawford will both sit out the game, according to the Charleston (West Virginia) Gazette-Mail.
Duke (6-6) vs. Northern Illinois (8-4)
Time:3:15 p.m. MST
Site:Ford Field, Detroit
TV:ESPN
Duke C Austin Davis:Smart and light on his feet, Davis fits the mold of a center who should be able to make the cerebral transition to the next level. Davis is one of the quickest interior linemen in Power Five conferences and should find an extended opportunity as a late-round or undrafted signee.
Northern Illinois TE Shane Wimann:He made the most of his receptions, scoring on 17 of his 65 catches the last three seasons, including seven touchdowns on 30 receptions this year. The 6-foot-4, 250-pounder scored in four consecutive games at midseason this year and was a first-team selection to the All-Mid-American Conference team, but will not play Tuesday because of an ankle injury.
Kansas State (7-5) vs. UCLA (6-6)
Time:7 p.m. MST
Site:Chase Field, Phoenix
TV:ESPN
Kansas State K Matthew McCrane:McCrane broke some of Martin Gramatica's school records, including the Wildcats' all-time field-goal standard. McCrane hit 86 percent of his field-goal attempts at Kansas State, which is no small feat given the notoriously gusty winds that swirl at home games in Manhattan, Kansas.
UCLA ILB Kenny Young:Young will play in the East-West Shrine Game after posting the first 100-tackle season of his college career, a campaign that also included 7.5 tackles for loss. The first-team All-Pac 12 selection also earned plaudits for his leadership of the defense last year. He is perhaps the best prospect of those who are certain to be in the draft from UCLA's roster, with speculation swirling around others.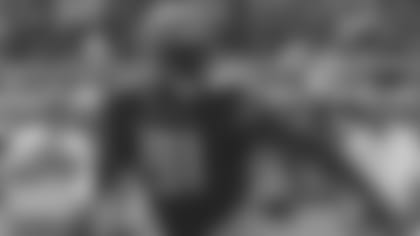 WALK-ON'S INDEPENDENCE BOWL
Southern Mississippi (8-4) vs. Florida State (6-6)
Time:11:30 a.m. MST
Site:Independence Stadium, Shreveport, Louisiana
TV:ESPN
FSU DT Derrick Nnadi:A Senior Bowl invitee, the 310-pound Nnadi was one of the nation's best interior run defenders this year, posting 51 total tackles, including nine for loss. He is more effective against the run than in the pass rush, but is still a consistent, disruptive force who could be a second-day pick.
Southern Mississippi RB Romarius "Ito" Smith:The 5-foot-9, 195-pound back has been one of the nation's most productive skill-position players, posting at least 1,600 yards from scrimmage in each of the last three seasons. This game offers him something he could use: another chance to prove his worth against a Power Five defense. In the last three years, Smith has faced Power Five defenses five times, and has averaged 1.72 fewer yards per carry and 1.56 fewer yards per reception against those defenses than against Group of Five and FCS competition.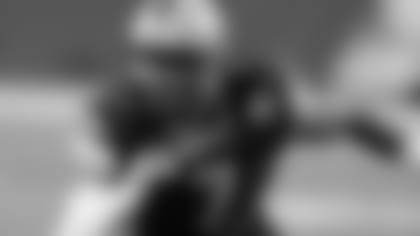 Iowa (7-5) vs. Boston College (7-5)
Time:3:15 p.m. MST
Site:Yankee Stadium, New York
TV:ESPN
Boston College OLB Harold Landry:An ankle injury slowed Landry down this year, leading to numbers that were down from his 2016 pace, but he will have a chance in the Senior Bowl to show his potential. His work in his junior season was top-notch; he racked up 16.5 sacks, seven forced fumbles and 22 tackles for losses. The 6-foot-3, 250-pounder has shown promise as a run defender, but his strength is clearly in the pass rush, as he hasn't had many responsibilities in coverage.
Boston College CB Kamrin Moore:Moore is headed for the Senior Bowl after being one of the most difficult cornerbacks at which to throw this season. According to the numbers compiled by Pro Football Focus, Moore did not allow a touchdown on 52 targets this season, and permitted opposing quarterbacks to complete just 22 passes against him.
Iowa RB Akrum Wadley:The versatile Wadley has posted back-to-back 1,000-yard rushing seasons, but brings additional value as a pass-catcher out of the backfield, accumulating 644 yards and six touchdowns on 62 receptions over the last two seasons. Wadley had less room to roam this year than in the two previous campaigns, when he averaged 6.0 and 6.4 yards per carry, but was able to demonstrate some potential as a power runner and still posted his second consecutive 1,000-yard season. Wadley also logged five 100-yard games this year, including a 118-yard performance in the Hawkeyes' 55-24 trouncing of Ohio State. He has accepted an invitation to the Senior Bowl next month.
Iowa G Sean Welsh:The versatile Welsh will play in the Senior Bowl after a college career that saw him start at right tackle and center. Guard appears to be his best spot, and while he is lighter than most interior linemen at the next level, his quickness is an attribute that should ensure he is a mid-round selection.
Arizona (7-5) vs. Purdue (6-6)
Time:6:30 p.m. MST
Site:Levi's Stadium, Santa Clara, California
TV:FOX
Arizona G Jacob Alsadek:The four-year starter is bound for the East-West Shrine Game after his best season with the Wildcats. He was a consistent run blocker, but also improved in pass protection. Pro Football Focus credited him with just one sack allowed this year.
Arizona DB Dane Cruikshank:Versatility is Cruikshank's strong suit; he handled a position shift from cornerback to safety and intercepted three passes and forced a fumble as a senior, earning him a trip to the East-West Shrine Game. Cruikshank could project as a safety with coverage skills that allow him to work as a No. 3 or 4 cornerback, if necessary.
Purdue LB Ja'Whaun Bentley:The 6-foot-2, 260-pounder is one of the strongest run-defending linebackers in college football, and did a good job using his size to his advantage, particularly in working from the box into the backfield to disrupt run plays as they developed.
Purdue OT David Steinmetz:A graduate transfer from Rhode Island, Steinmetz started the entire season at right tackle for the Boilermakers and will finish his college career in the NFLPA Collegiate Bowl.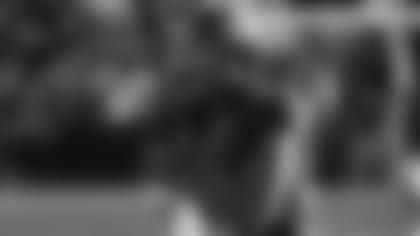 ACADEMY SPORTS OUTDOORS TEXAS BOWL
Texas (6-6) vs. Missouri (7-5)
Time:7 p.m. MST
Site:NRG Stadium, Houston
TV:ESPN
Texas P Michael Dickson:It is rare to talk about a punter or a kicker turning pro early, but there was nowhere for the Australian to go but down after winning the Ray Guy Award and leading the nation with a 48.4-yard gross average and a whopping 44.7-yard net average. Just 17 of Dickson's 73 punts (23.3 percent) were returned, and during his three years as the Longhorns' punter, he never had a punt blocked.
Missouri edge rusher Marcell Frazier:Frazier notched 5.5 sacks in the last six games of the season, earning a trip to the East-West Shrine Game as a result of his late-season surge. A late bloomer, Frazier is a good natural pass rusher, but could take a year or so to develop and diversify his game at the next level.
Missouri WR J'Mon Moore:The 6-foot-3, 205-pound receiver has accepted an invitation to the Senior Bowl after posting a second consecutive 1,000-yard season. He played a crucial role in Mizzou's six-game winning streak to close the regular season, averaging 101.8 yards, 6.7 receptions and a touchdown per game in that span.