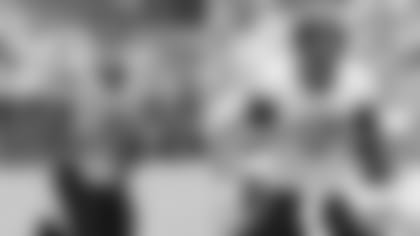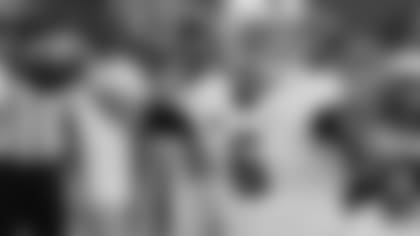 Virginia (6-6) vs. Navy (6-6)
Time:11:30 a.m. MST
Site:Navy-Marine Corps Memorial Stadium, Annapolis, Maryland
TV:ESPN
Virginia QB Kurt Benkert:The Senior Bowl-bound passer bolted out of the gates at the start of the season, with a dominant performance in a win at Boise State catapulting him onto national radars. There were some rougher days after that, and during one five-game stretch from October through November he threw an interception in each game as the Cavaliers hit the skids, losing four of those five (and then one more to Virginia Tech to close the season). Benkert finished the season with a completion percentage of 59.6, and he has some room to grow next month while working with an NFL coaching staff in Mobile, Alabama
Virginia DE Andrew Brown:Brown posted 42 tackles, including nine for loss, with three sacks in a solid senior season that earned him a Senior Bowl invitation. His production hasn't always matched his potential, but if the 6-foot-4, 285-pounder can harness his ability, he has all the tools to succeed at the next level.
Virginia ILB Micah Kiser:Kiser, who will play in the Senior Bowl, is one of those players that just seems to be everywhere when you watch his team play. Although his timed speed likely won't place him among the leaders at his position group, he used his quickness, anticipation and tackling ability to average 10.7 tackles per game over the last three seasons and has logged three consecutive 100-tackle campaigns. He's also posted 14 sacks in the last two seasons.
Navy OLB D.J. Palmore:Although a team will have to likely wait on Palmore to complete his military service, Palmore's rare mix of coverage ability, pass-rush punch and stout play against the run could earn him a look. Palmer will play in the East-West Shrine Game next month.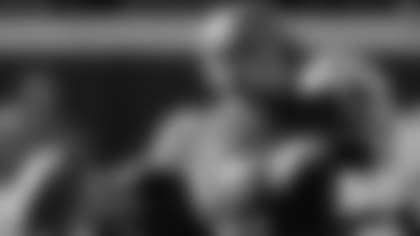 No. 22 Virginia Tech (9-3) vs. No. 19 Oklahoma State (9-3)
Time:3:15 p.m. MST
Site:Camping World Stadium, Orlando, Florida
TV:ESPN
Virginia Tech CB Brandon Facyson:A quick cornerback who is active at making plays on the ball, Facyson will play in next month's East-West Shrine Game, where he hopes to be joined by Virginia Tech teammate Cam Phillips. Phillips, the Hokies' all-time leading receiver, will sit out the Camping World Bowl because of sports-hernia surgery.
Virginia Tech LB Andrew Motuapuaka:The 6-foot, 236-pounder might get overlooked because of his size, but in three years as a starter, his play has always been bigger than his frame. The versatile native of Auckland, New Zealand racked up 326 career tackles, including 31.5 for losses, posted 11.5 sacks and broke up 18 passes, intercepting five of them, including three in his breakout junior season of 2016. If Motuapuaka can add 5-10 pounds and maintain his speed and quickness, he could have a high ceiling at the next level, as he excelled in pass coverage the last two years.
Virginia Tech G Wyatt Teller:A dominant interior force, the 6-foot-5, 315-pounder made a smooth transition from defensive end to offensive tackle early in his time at Virginia Tech, then made the transition to guard, at which he earned a first-team All-ACC selection.
Oklahoma State QB Mason Rudolph:Few players could gain more from next month's Senior Bowl than Rudolph, who got a bit overshadowed in his own state by Heisman Trophy winner Baker Mayfield but still posted prodigious numbers of his own. Next month, he will have the chance to show that he can make the transition from the Cowboys' wide-open offense to a pro-style attack. Thursday, he'll be tested by a Hokies defense that disguises its intentions well and brings pressure from all angles.
No. 13 Stanford (9-4) vs. No. 15 TCU (10-3)
Time:7 p.m. MST
Site:Alamodome, San Antonio, Texas
TV:ESPN
TCU C/G Patrick Morris:Despite missing six games to injury this year, Morris will play in the NFLPA Collegiate Bowl next month. Quick to react and get set after making the snap, Morris is one of the best pass-protecting interior linemen in FBS and should get a long look in someone's camp.
Stanford DT Harrison Phillips:Arguably the most productive interior defensive lineman in college football this season, the 6-foot-4, 295-pound Phillips racked up 100 tackles -- including 17 for loss -- a pair of forced fumbles and 7.5 sacks. Phillips was an effective pass rusher this year, but his strength is as a run defender, and it would be no surprise if he makes a quick transition and immediately emerges as a two-down run-stuffing interior presence, most likely in a 4-3 scheme.
SAN DIEGO COUNTY CREDIT UNION HOLIDAY BOWL
No. 18 Washington State (9-3) vs. No. 16 Michigan State (9-3)
Time:7 p.m. MST
Site:SDCCU Stadium, San Diego
TV:FS1
Michigan State C/G Brian Allen:A second-team All-Big Ten selection, Allen showed his versatility by moving from guard to center for his senior season. He was also an Academic All-Big Ten selection and his book smarts translated to the football field, as he was the anchor who helped the entire Spartans offense get set for every snap.
Washington State QB Luke Falk:The true test for Falk will come next month at the Senior Bowl, when NFL teams learn whether his skills can translate from Mike Leach's prolific attack to a pro-style scheme. But before he gets there, there will be questions about the cast on his left wrist that he was spotted wearing this week. Leach downplayed any concerns, telling media this week, "He looks good to me." The bigger concern for Falk on Thursday might be how he adjusts to playing without two starting receivers who are leaving the team (Isaiah Johnson-Mack and Tavares Martin Jr.).
Washington State OT Cole Madison:The 6-foot-5, 315-pounder will play in the Senior Bowl next month and has a lot to gain that week. The Cougars' offense doesn't offer much of a chance to exercise the kind of run-blocking techniques he will need to demonstrate in the NFL, so how well he handles that aspect of the work during practices and the game in Mobile could determine whether he can improve his draft stock and potentially settle as a mid-round prospect.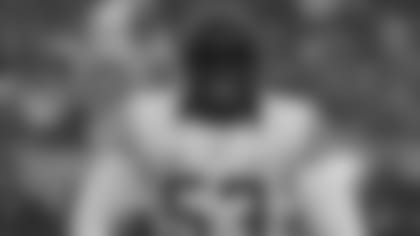 Wake Forest (7-5) vs. Texas A&M (7-5)
Time:11 a.m. MST
Site:Bank of America Stadium, Charlotte, North Carolina
TV:ESPN
Wake Forest DE Duke Ejiofor:The 6-foot-4, 275-pounder will play in the Senior Bowl after posting 17 sacks and 31.5 tackles for loss over the last two seasons. Ejiofor tends to be most productive in spurts; if he can recalibrate that in to steady, high-level production on a weekly basis, he should have a long career.
Wake Forest TE Cam Serigne:The 6-foot-3, 250-pound Serigne will play in the East-West Shrine Game after four steady, productive seasons that saw him catch at least 30 passes for 400 yards in every season from 2014-17. Serigne caught a career-best eight touchdown passes this year, and he also proved to be a capable blocker.
Texas A&M P Shane Tripucka:The grandson of Ring of Famer Frank Tripucka, Shane Tripucka will punt in the East-West Shrine Game next month after posting career-best averages of 46.1 yards (gross) and 43.4 yards (net) this season. Tripucka's gross punting average was fifth-best in FBS.
Texas A&M S Armani Watts:With four interceptions and two forced fumbles this year, Watts earned a Senior Bowl trip by being one of the best ballhawking safeties in FBS. At 5-foot-11, 195 pounds, he might have to answer questions about his size and whether he will be able to successfully handle one-on-one matchups with tight ends at the NFL level.
No. 24 N.C. State (8-4) vs. Arizona State (7-5)
Time:1 p.m. MST
Site:Sun Bowl, El Paso, Texas
TV:CBS
Arizona State RB Kalen Ballage:A product of Falcon (Colo.) High School, Ballage will play in the Senior Bowl after a 2017 season that didn't see him match the performance of his junior campaign, when he scored 15 touchdowns on 170 touches -- one every 11.3 opportunities. This year, he scored once every 28.7 times he touched the football, and he wasn't used as often or as effectively as a pass catcher as he was in 2016, when he racked up 469 yards on 44 receptions, which was part of a season in which he amassed 1,005 yards from scrimmage.
N.C. State edge rusher Bradley Chubb:There has been little that opponents could to do contain the 6-foot-4, 275-pound Chubb, who has the size to go inside but the speed and array of moves to work in a stand-up alignment on the edge, making him a devastating blend whose name should be called within the first 40 minutes of the draft. Chubb was converted from outside linebacker to hand-in-the-dirt defensive end for his sophomore season, and in the process he added weight and lost none of his quickness, honing himself into the best front-seven player in the nation this year. In his last 22 games, Chubb has averaged nearly a sack per game, posting 21 sacks in that span despite facing blocking schemes designed to contain him at all costs. Chubb is also more than just a pass rusher; he's a persistent force against the run who averaged 1.92 tackles for loss per game the last two seasons.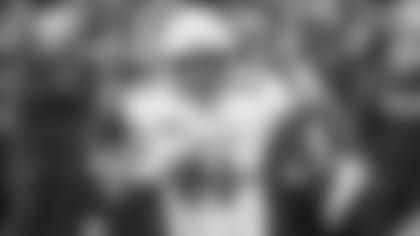 FRANKLIN AMERICAN MORTGAGE MUSIC CITY BOWL
Kentucky (7-5) vs. No. 21 Northwestern (9-3)
Time:2:30 p.m. MST
Site:Nissan Stadium, Nashville, Tennessee
TV:ESPN
Northwestern S Kyle Queiro:Along with teammate Godwin Igwebuike, he helped the Wildcats have one of the best safety combinations in college football. Both were second-team All-Big Ten selections this year. Queiro was a bit stronger in coverage this year; he will play in the NFLPA Collegiate Bowl, while Igwebuike will go to the East-West Shrine Game.
Northwestern RB Justin Jackson:One of the most consistent players in college football, the 5-foot-11, 200-pound Jackson is the second running back in Big Ten history to post four consecutive 1,000-yard rushing seasons, and the first since former Broncos running back Ron Dayne. He was durable but accumulated a heavy workload; he touched the football a whopping 1,232 times on offense in four Northwestern seasons.
Kentucky ILB Courtney Love:This year's winner of the Wuerffel Trophy -- given to the college-football player who "best combines exemplary community service with athletic and academic achievement" -- Love started the last two years for the Wildcats. His timed speed and measurables likely won't turn heads, but his intangibles, leadership and ability to quarterback a defense are worthy of note. Love amassed 157 total tackles in his two seasons as a starter after transferring from Nebraska. Love hasn't gotten the on-field attention of his fellow UK linebacker, Josh Allen, who said earlier this month he was considering turning pro early.
NOVA HOME LOANS ARIZONA BOWL
New Mexico State (6-6) vs. Utah State (6-6)
Time:3:30 p.m. MST
Site:Arizona Stadium, Tucson, Arizona
TV:CBS Sports Network
New Mexico State WR Jaleel Scott:The Aggies will play in a bowl game for the first time since Ring of Famer Charley Johnson was their quarterback, and Scott is the biggest reason why. The 6-foot-6, 215-pounder used his length to maximum effect this year, catching 73 passes for 1,042 yards, easily eclipsing the 23-catch, 283-yard season of 2016, his first season at NMSU after transferring from junior college.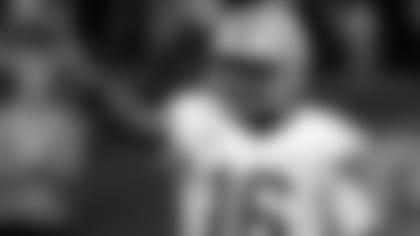 No. 8 USC (11-2) vs. No. 5 Ohio State (11-2)
Time:6:30 p.m. MST
Site:AT&T Stadium, Arlington, Texas
TV:ESPN
USC QB Sam Darnold has still not announced whether he will turn pro or return for another season, but there are plenty of other prospects to watch in the first of the New Year's Six bowls.
Ohio State QB J.T. Barrett:On the surface, it seemed as though Barrett never had a firm hold on the starting position. In 2014, he was injured, and replaced by Cardale Jones, who led the Buckeyes to the national title and then supplanted him as the starter the following season. After the Buckeyes' loss to Oklahoma this year, many fans called for Barrett to be demoted. But he heads into the Cotton Bowl -- and the East-West Shrine Game next month -- with a career completion percentage of 63.5, a touchdown-to-interception ratio of 104-to-30, and one of the grittiest performances of any high-level college QB in recent memory, gutting through an ankle injury to lead Ohio State to a Big Ten title-game win over previously unbeaten Wisconsin. Barrett is also an effective runner. He will have a significant transition from Ohio State's spread scheme to the NFL, and he won't wow anyone with his arm strength, but he can make plays off script and possesses all the leadership intangibles necessary for the position. He should get a shot somewhere, perhaps as high as a mid-round pick.
Ohio State OT Jamarco Jones:The 6-foot-5, 310-pound Jones will play in the East-West Shrine Game after a strong season protecting Barrett's blind side. Jones needs to refine the technical aspects of his game, but he plays with attitude and has length and natural strength that give him plenty of upside.
Ohio State DE Tyquan Lewis:The 6-foot-5, 265-pounder is Senior Bowl-bound after a six-sack, 7.5-tackle-for-loss senior season. Lewis has often been lost in the shuffle as part of a deep Buckeyes defensive end rotation that included Joey Bosa in 2015 and featured Nick Bosa this year, but the 260-pounder has been able to use his strength to make some solid plays the last two years.
USC OLB Uchenna Nwosu:One of the things that stands out about Nwosu is his ability to affect the passing game even if he can't reach the quarterback. Pro Football Focus credited Nwosu with 11 passes batted down at the line of scrimmage this season, the most among FBS defenders. The 6-foot-2, 240-pounder posted 7.5 sacks, 9.5 tackles for loss and 71 total tackles this season, earning a trip to the Senior Bowl.
Ohio State G/C Billy Price:The 6-foot-4, 312-pound Price has the size and strength to not get engulfed by nose tackles and the quickness to get set quickly as he drops into pass-protection position after the snap. Price will also get into open territory quickly and make a key block for a running back or a scrambling quarterback after the snap.