Massive changes will loom after the start of the new league year and the free-agency frenzy it spawns, but for now, let's see how the 2017 NFL Draft might look:
DE/OLB Myles Garrett, Texas A&M:Hearing any name but his from Roger Goodell's lips when the draft begins would be the biggest stunner since ... well, since the Falcons blew a 28-3 lead in Super Bowl LI. So much for that analogy.
DE Solomon Thomas:The Brian Hoyer signing is an under-the-radar one, but it also frees the 49ers to play the long game at quarterback if they don't like what they see -- and could ensure that North Carolina's Mitchell Trubisky is not overdrafted. Thomas is an ideal fit for the 49ers' front.
DE Jonathan Allen:As with the 49ers, the Bears' signing of a veteran quarterback buys them some time and flexibility to pick the player who can help them the most right now -- which is Allen..
RB Leonard Fournette, LSU:The questions about Fournette's weight and injuries appear to have been answered, allowing him to move to the top of this year's class at running back -- and to a team that will try to build its offense around a potent speed/power blend in the backfield.
MOCK 2.0:Dalvin Cook, Florida State
5. TENNESSEE TITANS (FROM RAMS)
S Jamal Adams, LSU:Tennessee bolstered its secondary in free agency, but the total overhaul is not complete.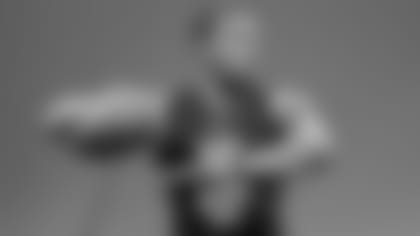 QB DeShaun Watson, Clemson:The Jets don't give off a vibe of confidence in any of their quarterbacks. Watson doesn't have the strongest arm and needs to learn how to go through his progressions, but he would provide a presence sorely lacking from that huddle.
S Malik Hooker, Ohio State:The value isn't ideal for a right tackle here, and the Chargers' secondary still needs reinforcements.
RB Dalvin Cook, Florida State:With Fournette off the board, the Panthers could still get what they need from Cook.
WR Corey Davis, Western Michigan:They need help for A.J. Green -- although they need offensive-line help more. But the value just isn't there for a top-10 O-lineman. Alabama's Reuben Foster is another possibility here.
CB Marshon Lattimore, Ohio State:If the fast-rising Lattimore is still on the board at this spot, the Bills ought to run, not walk, to the podium to make this choice.
MOCK 2.0:WR Mike Williams, Clemson
QB Patrick Mahomes, Texas Tech:The trade of Brandin Cooks leaves the Saints looking for weapons -- and Christian McCaffrey and O.J. Howard could both be possibilities here. But Saints coach Sean Payton was at Mahomes' Pro Day workout Tuesday. Mahomes is rising fast, but needs development time; the Saints are well-equipped to provide that.
MOCK 2.0:Lattimore
12. CLEVELAND BROWNS (FROM EAGLES)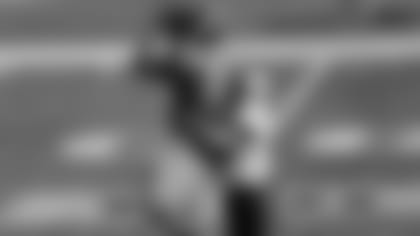 TE O.J. Howard, Alabama:Howard would be an intriguing chess piece for an offense that still has quarterback questions, but is slowly putting together a nice collection of speed and power players.
QB Mitchell Trubisky, North Carolina:This would be an ideal spot for Trubisky: He should have a year to develop, and would rarely have to deal with the kind of weather he endured in his worst game at UNC, played in heavy rain and wind against Virginia Tech and its pressure defense.
MOCK 2.0:WR John Ross, Washington
14. PHILADELPHIA EAGLES (FROM VIKINGS)
CB Teez Tabor, Florida:Washington's Sidney Jones could be in play here if teams have assurance that his torn Achilles shouldn't cost him more than a month of the regular season.
MOCK 2.0:CB Quincy Wilson, Florida
DE Derek Barnett, Tennessee:The Colts' most urgent need right now is for pressure off the edge.
MOCK 2.0:OLB Takkarist McKinley, UCLA
OT Cam Robinson, Alabama:Because of his starting experience and the scheme run by Alabama, Robinson is the best-equipped of the tackles to start right away -- which Baltimore could use after Ricky Wagner's free-agent departure.
S Jabrill Peppers, Michigan:Washington can easily find ways to make proper use of the versatile Peppers.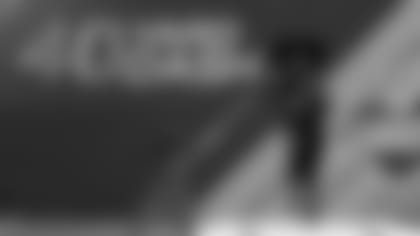 WR John Ross, Washington:Tennessee emerged from free agency still in need of speed and explosiveness on offense to complement Marcus Mariota.
MOCK 2.0:CB Teez Tabor, Florida
WR Mike Williams, Clemson:Offensive line or running back -- perhaps Tennessee's Alvin Kamara -- could be in play, but Williams would allow the Bucs the freedom to use plenty of three-wide receiver formations with DeSean Jackson and Mike Evans.
MOCK 2.0:OT Garett Bolles, Utah
RB Christian McCaffrey, Stanford:Plenty of teams could pounce on McCaffrey: the Saints (No. 11), the Eagles (no. 14) and the Titans (No. 18) could have particular interest. Offensive line also remains a position of need, with questions about left tackle. But the Broncos need game-breakers who can create mismatches; they finished dead last in the NFL last year with just 44 gains of 20 or more yards.
DE Taco Charlton, Michigan:Even with Takkarist McKinley still on the board, Charlton is the choice because at 277 pounds, he's a better fit for the Lions' 4-3 scheme than the 250-pound McKinley.
LB/DE Haason Reddick, Temple:Kiko Alonso's long-term extension helps, but the Dolphins need some more punch in their front seven.
OT Ryan Ramczyk, Wisconsin:He appears to be answering questions about his health and his meandering path and is consolidating his status as a first-rounder.
LB Reuben Foster:All it takes is one team, despite the character concerns that popped up at the Combine.
QB DeShone Kizer, Notre Dame:If Houston doesn't get Tony Romo and targets a QB, they might have to move up unless they are taken with Kizer.
OT Garett Bolles, Utah: **O-line is the most obvious choice, and if Bolles is on the board, the value should be right here.
LB Zach Cunningham, Vanderbilt:Takkarist McKinley is still on the board, and could tempt the Chiefs, but they need someone who can work as a 3-4 ILB if the need arises with Derrick Johnson coming off a torn Achilles tendon.
MOCK 2.0:ILB Jarrad Davis, Florida
CB Marlon Humphrey, Alabama:The Cowboys' secondary absorbed some body blows in free agency and needs fortification.
MOCK 2.0:DE Charles Harris, Missouri
LB T.J. Watt, Wisconsin:It's not about him being from Wisconsin; it's that the Packers could use his playmaking capabilities.
Edge rusher Takkarist McKinley, UCLA:A perfect scheme fit for the Steelers.
CB Tre'Davious White, LSU:Secondary help makes a lot of sense for the Falcons to complement what should be a strong interior pass rush.
MOCK 2.0:White
32. NEW ORLEANS SAINTS (FROM PATRIOTS)
CB Chidobe Awuzie, Colorado:Targets could be in play, and the Saints could take a long look at tight ends like Miami (Fla.) product David Njoku or Virginia Tech's Bucky Hodges, but the Saints aren't going to go anywhere unless they can figure out how to contain anyone. The athletic, confident Awuzie is a perfect fit for a secondary that needs athleticism and attitude.
MOCK 2.0:Njoku (to Patriots)