ENGLEWOOD, Colo. – With just three weeks of fan voting remaining for the 2014 NFL Pro Bowl, quarterback Peyton Manning continues to lead all players.
Manning is closing in on 1 million votes as he's received 926,432 which leads second-place Drew Brees by 132,747 votes.
BRONCOS PRO BOWL VOTING LEADERS
Player
Position
Votes
Pos. Rk.
Peyton Manning
QB
926,432
1st
Zane Beadles
G
155,707
1st
David Bruton
ST
95,841
1st
Julius Thomas
TE
386,382
2nd
Manny Ramirez
C
156,811
2nd
Trindon Holliday
PR
140,086
2nd
Chris Clark
T
118,739
4th
Matt Prater
K
81,029
4th
Demaryius Thomas
WR
416,483
4th
Wes Welker
WR
401,854
5th
Louis Vasquez
G
120,833
5th
Danny Trevathan
OLB
116,626
5th
Knowshon Moreno
RB
325,184
7th
Shaun Phillips
DE
143,284
7th
Britton Colquitt
P
53,608
7th
Orlando Franklin
T
110,802
8th
Duke Ihenacho
SS
47,107
9th
Eric Decker
WR
192,459
10th
Rahim Moore
FS
35,916
10th
First among all players
Nineteen Broncos rank in the top 10 of their positions, including three that are in first place and three that are in second. See the full list of where the Broncos' rank among their position groups to the right.
Fan voting for the 2014 Pro Bowl, presented by McDonald's, will continue online and on web-enabled mobile phones by clicking here until 6:00 PM ET on Thursday, December 26.
Balloting will conclude on Thursday, December 26, just three days prior to an exciting slate of Week 17 NFL games. The Pro Bowl players will be announced on Friday, December 27.
Players will later be assigned to teams through the first-ever Pro Bowl Draft, which will air on NFL Network during the week leading up to the game.
The 2014 Pro Bowl will be played on Sunday, January 26, 2014 and televised live on NBC at 7:00 PM ET from Aloha Stadium in Honolulu, Hawaii.
For the first time ever, the Pro Bowl will be "unconferenced."
Gone is the familiar AFC vs. NFC match-up that has existed since 1971. Instead, players will be selected without regard to conference in voting by fans, coaches and players. For example, the top six quarterbacks following voting will earn distinction as All-Stars, regardless of how many are from AFC or NFC teams.
The Pro Bowl players are determined by the consensus votes of fans, players and coaches. Each group's vote counts one-third toward determining the 86 All-Star players who will be eligible for the Pro Bowl Draft. Two "need" players will be also chosen by each head coach and must be long snappers.
NFL players and coaches will cast their votes on December 23-26. The NFL is the only sports league that combines voting by fans, coaches and players to determine its all-star teams. It was the first professional sports league to offer online all-star voting in 1995.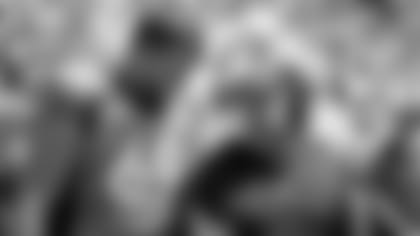 news
'There's a lot of work ahead of us': HC Sean Payton emphasizes importance of learning from Week 3 loss and moving forward
"I think that you lean on your leadership," said Payton of how to ensure Sunday's loss doesn't linger.