Before I dive into this week's collection of questions, a quick aside:
I recently re-watched NBC's broadcast of the Jan.7, 1990 divisional-playoff game between the Broncos and Steelers. It's an underrated classic in Broncos history (and if you hear the crowd's roar for then-rookie Steve Atwater during introductions, it becomes clear that he was already a fan folk hero even after just 16 games in a Broncos uniform).
But what jumps out in light of the current Broncos is this quote from NBC play-by-play announcer Dick Enberg during the introduction of the game:
"Much of their success can be attributed to the influx of enthusiastic and talented new faces like that of defensive coordinator Wade Phillips, whose simplified scheme has the Broncos attacking."
Sound familiar? Simplicity and attacking defense are some of the watchwords that have driven the story lines of the last two months as the defense absorbs its new scheme.
Now, on to the questions.
I really appreciate your reporting. It seems to me to be remarkably unbiased (especially considering who your employer is).
A follow up on defensive performance, I look at the ratio of touchdowns per drive allowed by a defense. My logic is that the defense's job is to keep the other team from scoring touchdowns. In terms of this ratio or percentage, the Broncos had the 12th ranked defense in 2014. The Broncos only had three games where they held the opponent to less than 2 TDs. Other teams in this category include Dallas, NYJ, & Oakland. The leader was Baltimore with 9 games. Buffalo had 8 games.
So this isn't a question rather than a statement that with all the talent on the defense, their performance last year was a little underwhelming. I chalk it up to coaching. I am very excited to see what Wade Phillips will accomplish. He has been given the keys to a Ferrari that has been kept in the garage. Time to go for a drive!
-- John Norton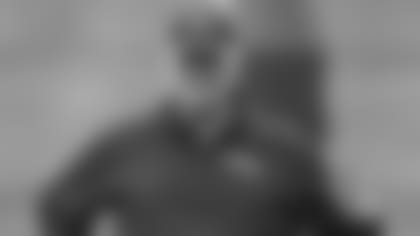 Touchdown rate is well and good, but I prefer adjusted points per possession (eliminating kneeldowns and other obvious situations where the offense is not attempting to score). You ought to give some credit for a defense stiffening in the red zone. I also like first-down rate for both offensive and defensive evaluation (because it negates the value of garbage yards on third-and-extremely-long when the defense plays back, thus, a 15-yard "I give up" draw play on third-and-20 doesn't help the offense).
Also, how often does the defense make explosive plays of its own? That's a metric to consider. The Broncos were among the league leaders in yardage per game and per play allowed last year, but came up shorter than expected in big, game-changing plays. So in addition to points on the board, watch how the Broncos fare at forcing explosive plays.
To return to Phillips' impact in 1989, his first defense as Broncos coordinator turned heads in part because the Broncos went from 14th in sack rate and 18th in interception rate to fourth and 13th in those categories, respectively. The aggressive defense became one of the league's most feared, and with improvement against the run in a more ground-centric era, the Broncos allowed 7.9 fewer points per game in 1989 than 1988. (I'd love it if we were able to get stats on pressures from 1988 and 1989, but, alas, they're nowhere to be found.)
Last year, the Broncos were 12th in sack rate and interception rate. That's not bad. But it's not what you expect with five Pro Bowlers comprising the core of the pass defense in edge rushing and coverage. A big part of Phillips' task is to generate the same kind of improvement in those areas that he did 26 years ago, which helped turn a .500 team into an AFC champion.
With the questions on the offensive line of who will fill the vacant spots of Ryan Clady and others. Why not consider free agency again? Players like Justin Blalock of Atlanta and Barksdale from the Rams could possibly fill the OL vacancies and provide a veteran player with experience. They could probably be had at a good price and it would let the Broncos train the rookies and give them time to learn. There are just too many questions on the OL right now.**
-- Gary Granger
First, Blalock and Barksdale aren't smooth fits for a zone-blocking-intensive scheme. Second, helpful veterans might still be there at the end of the preseason if you need them -- or even into the regular season, as Dan Koppen was after the cut to 53 in 2012.
Besides, the Broncos already have an experienced option at every position on the line. At two of the positions, those experienced choices are on the top line right now: center Gino Gradkowski and right guard Louis Vasquez, the pillar around which the 2015 O-line will be built. At left tackle, the experienced insurance policy is Chris Clark; at left guard it's Shelley Smith; at right tackle it's Ryan Harris (and Clark started the first five games there last season).
So they're covered just in case. Someone at each position has done it before.
But as for it's June. Three weeks into OTAs is a poor time to pull the rug out from under the young players who the team would like to represent a future foundation for the line. Give them a chance. Let them get some practices now, and in training camp, to see what they can do. And if they're still in the lineup, yes, there will be some bumps, but young players can learn and improve.
The Ravens and Steelers didn't become perennial contenders whose "bad" years are still 8-8 or 9-7 by ditching their young players for veterans without giving them an opportunity. This is what draft-and-develop teams are supposed to do.
It takes patience, and the right thing to do in the long term is to let it play out.
Specifically for Garland, the Broncos have five years of investment on him dating back to his 2010 training-camp work before his Air Force service, and nearly two years of work with him on the offensive line. It's crucial to find out what he has, especially when his attributes are spot-on matches for the Broncos' current line scheme.
Don't mistake this for the Broncos' personnel department considering and evaluating every available player on the market. They do. But it's not just about performance in the moment; it's about growth potential, short- and long-term cost relative to the salary cap and the belief that with repetitions, untested players with the requisite talent can -- and often do -- improve.
The Broncos are frequently referenced on both The Simpsons and South Park. The South Park kids are very clearly Bronco fans. -- Matthew Mahutga
A lot of people mentioned this in response to last week's crowd-sourcing for sitcoms featuring families that are Broncos fans. I didn't forget about South Park; I simply don't consider it a sitcom, which is where the discussion was raised last week. Being animated is only the first reason why it's not a sitcom. With elements of the absurd, fantastical and satirical, it created a genre unlike the traditional sitcom definition.
Others mentioned The Bill Engvall Show, which aired in the late 2000s on TBS -- thank you all for noting this. For the most part, I have little knowledge of television since 2002, and I watch nothing but sports, news, comic treatments of news or whatever my toddler is enjoying.
And as for The Simpsons, Homer said his favorite team was the Dallas Cowboys, later lost money betting on the Broncos, said John Elway was his favorite player and owned the Broncos at one point after "supervillain" and Globex CEO Hank Scorpio provided them as a parting gift. All of these were just in the first eight seasons. But none of the key characters are clearly Broncos fans.
How does the Bronco kicking game look for 2015? Will the Broncos be stuck again carrying three players on the roster to share the kicking duties for this coming season? Finally how does Karl Schmitz look as an all-around NFL kicker? I've seen some recent videos and he looks pretty good to me and apparently has a really big kicking leg ... Does he look like the real deal to you?**
-- Jerry Hord
Special Teams Coordinator Joe DeCamillis reiterated last week what he said in May: he wants the Broncos to carry two kicking specialists if possible. So even though Connor Barth and Britton Colquitt aren't competing directly against each other, their status could be connected, since Barth struggled in brief work on kickoffs last year and Colquitt hasn't done that as a pro. Schmitz and kicker Brandon McManus can kick off.
As for Schmitz specifically, he has a nice, fluid motion and generates a lot of power without strain, which helps him maintain consistent form. He had some impressive blasts Thursday during a special-teams period. There's no doubt that his leg strength is of NFL caliber.
But it takes more than just practice success for me to proclaim anyone as "the real deal." Let's see what he does in preseason games first. It's different in front of 67,000 energized, hostile onlookers at CenturyLink Field in the Aug. 14 preseason opener.
Wear it to show your support of Bubba Caldwell, Max Garcia, Lerentee McCray and Solomon Patton, of course. Florida is one of two schools with a team-leading four players on the Broncos' current roster (Colorado State is the other). And, of course, its colors are orange and blue (although a different shade of blue, closer to the pre-1997 uniforms).
I'm really interested to see what details you guys have to offer as to what the line-up/depth chart looks like after the veterans are excused from practice. How does the starting offense and defense change?
-- Andy Black
Just as a reference point, no depth chart is issued until the week before the first preseason game. You can get an idea on bits and pieces, and certainly with Ty Sambrailo, Garland and Clark seeing time up front with Gradkowski and Vasquez, you can get an early read on what the offensive line might look like. But there are too many changes from day to day to get a grasp on a full, firm depth chart at this point. That is a significant reason why teams wait until August to issue one. This is a time for experimenting, mixing and matching and seeing the breadth of potential roles each player can handle.
There's one quote for players in all three phases and the coaches guiding them:
"Adapt or die."
-- Billy Beane, Moneyball
All must adjust this year. Remember, the offense isn't the Gary Kubiak-led attack from his Houston years; this scheme melds concepts the Broncos have used the last three seasons with ideas and nomenclature from the offense Kubiak guided in Houston and Baltimore. And Phillips and DeCamillis are experienced minds in their phases who know how to maximize their personnel.
---
Submit a question for the next Mailbag!
The analysis, opinion and speculation in this story represents that of the author, gathered through research and reporting, and does not necessarily reflect the opinion of the Denver Broncos organization.