Honestly, I don't have a gut feeling on this. There's just too much that's up in the air. Further, anyone who tells you they know what's going to happen Sunday is lying.
The unknown of a new starting quarterback for the first time since Week 1 of the 2012 season is exhilarating and scary all at once.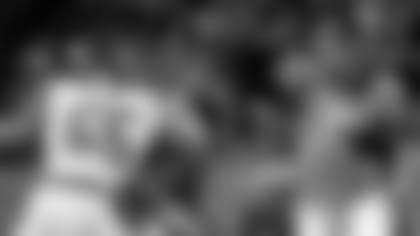 Brock Osweiler has the tools and the preparation to do well. The general offensive concepts fit his skill set.
Plenty of quarterbacks with similar attributes have thrived in this scheme. Further, most quarterbacks would love a collection of targets that includes Demaryius Thomas, Emmanuel Sanders (if healthy), Vernon Davis and Owen Daniels, and that says nothing of players like Cody Latimer, Virgil Green and Bennie Fowler, players with whom Osweiler has a rapport from extensive practice work.
But what happens when the lights are on, the winds from off Lake Michigan are swirling and Bears fans are growling along to "Bear Down, Chicago Bears"?
Of course, neither do the Bears.
Osweiler's career will not be written based on one game -- or however long this stint endures until Peyton Manning returns from his injuries. If he's still in the lineup next week, I would be more curious about how he fares in his second start than his first, because the opponent will have a week to prepare.
The offensive line is struggling. Does the shuffling really help? Will they continue this?**
It helps when you have two guards (Evan Mathis and Louis Vasquez) who have been listed on the injury report at various points this year. Mathis isn't listed now, but he had a hamstring issue earlier in the season that at one point kept him out of an entire week's worth of practice. Vasquez has practiced through a back injury.
Max Garcia's ability to helps them in the short term -- and the long term, as well. Mathis is on a one-year contract; Vasquez has one more year left after this one. The Broncos must continue cultivating their young, cost-controlled depth to remain out of salary-cap trouble, and using Garcia on both sides helps this.
"At first, I think it was a little struggle, just flipping things in my head," he said this week. "I think now, especially after last game, I think it helped me out a lot. I felt comfortable playing both positions. Even at right guard, I just felt more comfortable playing there. Well, I did better playing there than I did playing left.
"It's kind of strange how that worked out since I've been playing left the whole time since I've been in Denver. It's going to go about how the game goes. I'm going to continue to work on my technique on both sides and keep that in mind during practice that I need to take reps at left and right. Just keep building off of that and just making sure that I feel comfortable with my assignments and everything on both sides."
And as for Ryan Harris at left tackle, he, too, is a regular on the injury report with a knee problem. And he had back issues earlier in his career. Giving him a breather for Tyler Polumbus can extend his effectiveness, and with Ryan Clady and Ty Sambrailo both lost for the season, the Broncos really can't afford to lose another tackle.
Why isn't Shelley Smith ever active? Why not have more than eight offensive linemen up on game days?**
(Obviously, I received this question before Smith was let go Wednesday.)
Garcia's potential and the ability of James Ferentz to handle multiple roles -- not only at center, but as a goal-to-go fullback -- kept Smith inactive before the Broncos waived him this week to make room for Sam Brenner, another backup interior lineman who was made available because the Dolphins were trying to slip him through to the practice squad.
And eight offensive linemen is unusual. Head Coach Gary Kubiak mentioned that he would prefer to have seven offensive linemen active -- which usually means one swing interior backup and one swing tackle. That was another reason why the Broncos have used Garcia at right guard in the last two games to relieve Vasquez.
But to be able to have seven offensive linemen active, Garcia would have to be able to play center in a pinch in case Matt Paradis was hurt, otherwise, you need to continue to keep Ferentz up on the gameday 46-man roster. So it's a tricky situation, but in the last two weeks, the Broncos have at least learned that Garcia can play both guard spots.
I'm tired of watching Garcia get penalties and perform inconsistently. I don't care how high his ceiling is, I'd rather go with a proven vet. Why are the Broncos allowing him to get chance after chance each game?
You mentioned it yourself: the high ceiling. He also plays with a nastiness and persistence that is unusual, even for a player on the offensive line. It was evident when he battled with first-round pick Danny Shelton at the Senior Bowl in January. He's tenacious. And he studies.
"Max is an A-plus student of the game," Mathis said.
And in the big picture, he isn't hurting the offense; it averages 5.35 yards per snap when he's in the lineup, compared with 5.22 yards per play when he's out. The offense also moves the sticks at a brisker clip with Garcia on the field: once every 3.2 plays with him compared with once every 3.8 plays without him.
Leave the kid out there for some series and let him grow.
I have enjoyed your analysis and insight from your articles and the podcast. Keep up the great work. My question is this: Do NFL teams add a lot of plays and formations during the second half of the season as a strategy to keep scouting reports less reliable?**
Second, it's not so much that they add new concepts to deceive opponents as much as it is working on concepts to which they can return if needed as the regular season progresses. There is some adaptation as the season progresses, but with a knowledge base from the summer, you can always return to it.
So, for example, if the Broncos go with more under-center looks Sunday in Chicago with Osweiler at the controls, it's no big thing. They worked extensively on it before, even into the regular season with Manning before emphasizing the pistol and shotgun. Sometimes it's intentional; at others it's not, but you work on a broad array of tactics in the summer so you can be prepared later.
That said, you're always tweaking. There are new wrinkles added. And on a rare occasion -- as with the 2011 Broncos -- an entire scheme is junked and re-worked on the fly to adapt to a new quarterback's skill set.
It can, although it's important to remember: he's not a running quarterback. Players who went against him in practice, like ILB Brandon Marshall, made that point this week.
But he is a mobile quarterback. He can extend plays with his feet. And as Virgil Green noted, that can set up the running game -- especially on a play that you might think is a playfake, but ends up being a handoff.
"I think that will open up some deep passes and open up the run game, as well," Green said. "People just can't crash on the running back when they see a dive [off] the play-action."
I just heard an interview with Fran Tarkenton on a local sports talk show. He "went off" on Elway, and Kubiak on the way they have treated Peyton. From the preseason pay cut, to installing a new offense without "Peyton's input," to pulling him in the third quarter and saying it was a coaches' decision, rather than the multiple injuries he has. Your thoughts?**
First, Fran Tarkenton has long been a vociferous defender of Peyton Manning against even a perceived attack, let alone an actual one. Canton-caliber quarterbacks from the SEC have a bond that spans the generations.
But there is so much wrong with that statement. The pay cut is inarguable, but the Broncos needed the cap and cash room to fortify other positions on the team. The offense has seen plenty of input from Manning (he has met with Kubiak daily for much of the offseason, preseason and regular season, working on offensive concepts and sharing).
And while there was a coach's decision at the end, injuries did force Manning from the lineup last week. Kubiak admitted that he "should have made that decision" to relieve Manning on Saturday, but opted to let him play. Injuries contributed to going 5-of-20, and at the age of 39, compensation for one injury often leads to another.
Now he has time to heal -- which is perhaps more than he would have needed at a younger age. This is the natural order of things.
And Tarkenton should know well about such situations. He missed seven games -- and two more in the playoffs to various injuries -- when he was 37, and a year later in 1978 had a 68.9 rating -- the second-worst figure of his career. He threw a then-NFL-record 32 interceptions (three others had more in the AFL, and Vinny Testaverde had 35 in 1988) before retiring.
The point here? Even for the best of the best, the last chapter doesn't always work out as you'd hoped. It didn't for Tarkenton, even though he guided the 1978 Vikings to an NFC Central title at 8-7-1.
Manning's book is not closed. There's still time to write the perfect ending. The defense and special teams are both top-shelf, perhaps the best with which Manning has ever shared a locker room. But he needs to get healthy to have the best chance of authoring the ending he wants.
Tarkenton is passionate; he always has been. I admire his fire; it's never gone out, not even 37 years after he hung up his cleats. But he's not in Denver, and he's not close to the situation.
I'm partial to "Brocket Launcher," which I sort of used on the site after his 78-yard playfake rollout bomb to Andre Caldwell in the preseason finale: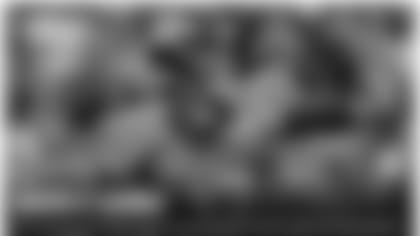 For television purposes, one team would have to move to the AFC West, with one of the L.A. teams moving to the NFC West. Seattle would be the most obvious candidate to join Denver's division, given that the Seahawks spent 25 seasons (1977-2001) in the AFC West, and that they were the most recent addition to the NFC. (It would be a last-team-in/first-team-out sort of thing.)
it wouldn't take long for the Seahawks' old AFC West rivalries to return to their prior ferocity.
"Definitely"? Not necessarily. The draft is nearly five and a half months away. Let Osweiler at least start a game first.
Not as much as I should. The eyes are always heavy. One night I had to pull over into a parking lot for 10 minutes to take a nap so I had enough energy and awareness to drive home safely. But I'm not the type of person who could ever be content with a "normal" job.
It's become very evident that you are simply the Bronco's puppet. You don't give honest answers, they are so pre-rehersed. It would be nice to get a viewpoint from someone who is evaluating the questions fairly and unbiased.
Just because you don't agree with an answer doesn't mean it isn't honest.
And last week, I received two emails from fans wanting me to be more supportive of the team. I guess I just can't win either way. Or, perhaps, it means I'm doing my job since I'm getting heat from both sides.
---
Submit a question for the next Mailbag!
The analysis, opinion and speculation in this story represents that of the author, gathered through research and reporting, and does not necessarily reflect the opinion of the Denver Broncos organization.