The first issue for Webster is health. Although he has not landed on injured reserve, he's dealt with thumb, ankle and shoulder injuries since the loss to San Diego on Dec. 12, 2013. He had a rib injury suffered in an on-field collision during training camp that cost him a week of work. The thumb injury was the costliest; he would have received extensive playing time during the Broncos' postseason run in his rookie year had he been healthy, and might have worked in the base package opposite Dominique Rodgers-Cromartie in the divisional round after Chris Harris Jr. tore his ACL, and as the No. 3 cornerback in the AFC Championship and Super Bowl XVLIII.
He's still in position to be the No. 4 cornerback, and given the natural attrition at the position, that means at some point, he would play a prominent role on the defense. Last year, Webster saw action on 402 plays last year -- 130 on defense and 272 on special teams. If Webster can fend off the challenge from rookies Lorenzo Doss and Taurean Nixon and veteran Curtis Marsh -- an athletic cornerback who has shown some flashes of brilliance in training camp -- he could be in position for a greater role this year. But above all, he must avoid injuries, and that can be the toughest part.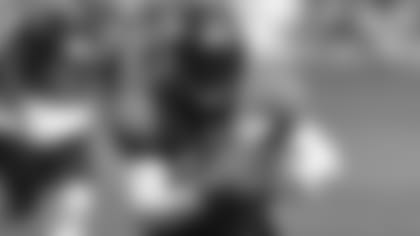 Look for Ward to be used more aggressively. Some of his best plays during training camp came when he read the intent of the play before the snap, crept closer to the box and filled a hole. Ward's role is well-defined and based on Head Coach Gary Kubiak's willingness to give him veteran's off-days, his role is secure.
Whoever is the No. 2 safety will have a bit larger role in coverage than Ward, and could be the safety asked to cover more ground. If there's a single high safety, it's likely to be whoever handles that role, whether it's Darian Stewart, David Bruton Jr. or Omar Bolden. At a minimum, Bruton should factor into some dime sub packages, but he's looked strong in training camp, and every bit the dependable veteran leader he is.
The first part of the plan is to be patient and not panic over one preseason game. It was the first game with a new coordinator, and as Joe DeCamillis said, the mistakes are correctable.
"You want height and direction, as well. You want to put it in what we call manageable space," DeCamillis said. "When you go back at those big plays every week and you look at the big plays that happened, they're both on punts and kickoffs -- every one of them, or not every one of them, but a lot of them are out in the middle of the field with not much hang time. That's pretty simple to see."
And on Lockett's two biggest kickoff returns, Connor Barth's hang time was 3.80 seconds, which won't get it done -- and was, on average, 0.45 seconds less than the figure for Brandon McManus, according to my stopwatch. Don't be surprised if the newly acquired Spencer Lanning to get a look on kickoffs in Houston; he worked on them this week in practice.
But to lay all of the blame at the foot of the kicker is inaccurate.
"You have to get off blocks and make the tackle. We didn't do that," DeCamillis said. "It's an emphasis this week and we'll do better this week."
The bobbles on punt returns are of equal concern. Given Omar Bolden's performance on kickoff returns last year, it would help the Broncos if he could handle punt returns. He's improving; he has bobbled the football less often the last two weeks than at the outset of training camp. But if the bobbles return for Bolden, Jordan Norwood, Solomon Patton and Isaiah Burse, the Broncos might have to look in another direction as the season draws near.
With C.J. Anderson, Montee Ball and Ronnie Hilman the top lineup for running backs, where does that leave Juwan Thompson and Kapri Bibbs? How many running backs can the Broncos afford to keep with the new emphasis on fullbacks?**
-- Weston Layton
First of all, don't think of the fullbacks as merely fullbacks. They're also part of the tight end depth. There's a reason why James Casey and Joe Don Duncan are listed on the roster as TE/FBs. So you have to consider fullbacks not only the calculus of running backs, but tight ends and even wide receivers as you try to squeeze the skill-position players you need under a 53-man limit.
Thompson can play fullback in a pinch, even though he has not worked there during training camp. He has myriad special-teams roles. If the Broncos keep four running backs, it will be interesting to see how they construct their 46-man gameday active roster. Even if Thompson makes the 53-man roster but is listed as the No. 4 running back, he could be active ahead of the No. 3 back because of his extensive special-teams responsibilities.
It was not a good sign for Bibbs that he did not see an offensive snap against the Seahawks. But he did receive plenty of carries in practice this week, so we'll see if that translates to some second-half work for him in Houston.
You can expect Jake Murphy to practice next week and play some snaps at various points in the rest of the preseason, although his role might be limited to special teams against San Francisco Aug. 29 because the starters are likely to get their longest run of the preseason.
And as for why they didn't pursue an offensive lineman, well, you have 14 healthy O-linemen, and you want to give young reserves like Michael Schofield as many snaps as possible, especially since the Broncos want to determine of Schofield can be a swing backup tackle capable of working on both flanks. And in the case of Murphy, the Broncos liked him. When they saw his name across the wire, they believed his potential was worth taking a shot. It wasn't an issue of need; it was simply about referring to their scouting reports and giving that player a shot. That's why they added Brandon Marshall to their practice squad in 2013, and you know the rest of that story.
@MaseDenver #askmase stupid Q: Y do they shear the rooks before they know they made the team? Talk about a double whammy, if they get cut — hold my hair (@DBPFM18) August 21, 2015
Two reasons: 1) Tradition; there have been camp hijinks since time immemorial. 2) When the regular season begins, things get serious. That isn't to say they're not in the preseason, but they're serious on an individual level; players are fighting for jobs. When the roster is pared and the calendar flips past Labor Day, the urgency hits on a team-wide level. The timing wouldn't be appropriate.
I'm fascinated to see what he does when the 49ers come to the UCHealth Training Center for joint practices. He's explosive and incredibly quick for his size. He flourishes in the open field, where his rugby instincts serve him well. But there are times when you can tell he's an American football neophyte, particularly when he's trying to read blocks as they develop.
There is enough right with his game and more than enough potential to justify at least slipping him onto the practice squad, where he can be a scout-team running back and learn how to better follow his blocks. If everything breaks right, he could be transformative, and teams will thoroughly scour the National Rugby League ranks (they can start by watching the games on Fox Sports 2 like I do when I'm working overnight as the rest of North America sleeps).
Peyton Manning, Demaryius Thomas, Emmanuel Sanders and C.J. Anderson are all must-starts. Owen Daniels might be in that category, as well, depending on how frequently Manning targets him in the red zone. I was asked recently on a radio appearance about Cody Latimer's fantasy value, and I think he's worth a late-round flyer based on his potential, and if there's an injury to one of the top two receivers, he's going to be targeted frequently. But with the Broncos making use of "12" and "21" personnel more often than in past years, I don't know that Latimer will see enough targets to be an every-week fantasy starter, even though his performance, skill set and improved command of the scheme screams, "quality NFL starter."
I'm bullish on ithe defense/special teams. With the increased emphasis on attacking defense to create more sacks and takeaways, Denver's defense could be the league's best, from a fantasy perspective. If you're in an IDP league, keep your eyes on Brandon Marshall and Danny Trevathan; they're going to ra
What I expect to remain true is this: you want Broncos in your lineup. This team should remain among the league's most explosive.
The fact that the electric eel has been reclassified before leads me to believe that it could be again. But they are pretty cool; I saw some at the Georgia Aquarium the last time I was there on one of my many pilgrimages to see the Atlanta Braves play.
You just gave me an idea.