I am excited to see this offense and what it can do with Noah Fant in the mix. But, my question is on the defensive side. What role, or how big of a role do you think Su'a Cravens will play this year? I am hoping he will be the guy that shores up the TE coverage problems we have been accustomed to.
First of all, he's working as a pure safety, not in a hybrid sub-package box-linebacker role.
"This is the most safety since I've played since my time at Washington. I don't really even play inside. They have me at safety probably 95 percent of the time," Cravens said during OTAs. "I'm getting a lot of [back]pedal work, a lot of one-on-one work, a lot of work against the wide receivers -- stuff I wasn't getting last year."
Head Coach Vic Fangio echoed that Cravens' focus must be at safety.
"He's got to be a safety first and foremost," Fangio said during OTAs. "Anything besides safety is just a couple crumbs here and there. He's got to win a job on this team as a safety."
Realistically, Cravens is in a fight for a roster spot. With Kareem Jackson, Justin Simmons and Will Parks leading the depth chart right now, Cravens is in a scrum with four other players who were on the roster last year: Jamal Carter (who was on injured reserve in 2018 because of a torn hamstring), Trey Marshall, Dymonte Thomas and Shamarko Thomas. Barring injuries, there is not room for all of them on the 53-man roster.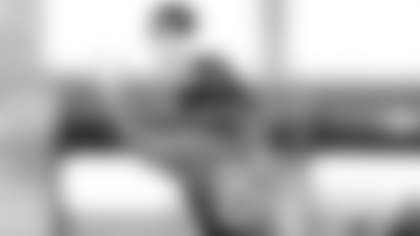 So what's the expectation for rookie TE Noah Fant? 60 catches, 700 yards and 8 TDs sounds good to me. Also, will we see him heavily involved in blocking or will that be a duty assigned to the other tight ends?
No tight end on the roster will play without having some blocking responsibilities, and while Fant should be used as the "move" tight end who operates in open space more often than others in the position group, you will see Fant block.
As for the statistical expectations, I think you should temper them a bit. Since 2000, first-round tight ends have averaged 38.1 receptions, 429.2 yards and 3.0 touchdowns per 16 games. Just three of them -- Tampa Bay's O.J. Howard (2017), Evan Engram of the New York Giants (2017) and Pittsburgh's Heath Miller (2005) scored six touchdowns, let alone eight. Engram and Jeremy Shockey, a first-round pick of the New York Giants in 2002, are the only first-round rookies to hit 60 receptions and 700 yards as rookies.
So if Fant has 40 receptions for 450 yards and four touchdowns, he's above average for first-rounders and is doing well. Don't forget that you will also have Jeff Heuerman, Troy Fumagalli and Jake Butt in the mix. If Fumagalli continues to take strides like he did during OTAs and Butt shows that his knee can hold up, they could see more snaps and further cut into Fant's potential production as a rookie.
With some of the pieces in place on offense for Denver, where would be the next best place to focus on position-wise?
Defensive line, because the projected starting trio of Derek Wolfe, Adam Gotsis and Shelby Harris are all scheduled to become unrestricted free agents next March if the Broncos do not sign them to extensions. Given the nature of free agency and the expected growth of a player like third-round pick Dre'Mont Jones, it would not be a surprise if at least one of those players ends up testing the market.
Safety is also a position that could be a focal point over the next nine months, as four-year veterans Simmons and Parks are in the final year of their rookie contracts. The Broncos have room to bring both back, but other needs and priorities on the roster may force a tough choice.
On offense, the progress of Connor McGovern as the first-team center also bears monitoring. Like Simmons and Parks, he is in the final year of his rookie contract.
Which date is designated as the date we officially panic about the secondary because the QBs are completing every pass?
-- Mike Birty (via Twitter)
Since my magic eight-ball is limited to vague non-answers such as "Ask again later," I'll guess August 5 and July 27, respectively.