ENGLEWOOD, Colo. — Each pair of Kareem Jackson's shoes carries a different message.
The message may be "I want to show off my style on this road trip," or "I need to look nice at my foundation fundraising gala," or, simply, "I want to be comfortable."
The shoes he'll wear on Sunday back at the stadium where his career started will carry a much different and much more important message, though.
As he steps onto the field at NRG Stadium wearing the Broncos' all-white uniforms, his cleats will bring a pop of color — pink and gold — as he represents his foundation, which supports women fighting breast cancer and children fighting pediatric cancer, for the NFL's "My Cause My Cleats" initiative.
The Kareem Jackson Foundation was formed during his time with the Texans as a way to give back to the community there while honoring his mother and sister, who survived battles with cancer during his childhood.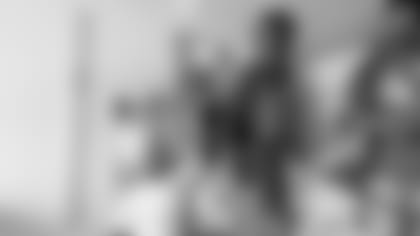 His sister, Shari, was diagnosed with leukemia when he was just 4 years old. About two years later, as Shari went into remission, their mother, Rossalyn, got diagnosed with breast cancer.
At such a young age, Kareem didn't understand what they were going through.
"I don't remember a whole lot," he says. "Just as a kid, not really knowing what was going on at that point, at that point in time. … It was shortly after my sister was in remission, so to go through that and see my sister being sick and not know what's going on, but just knowing that we were constantly at the hospital — waking up and going to school from the hospital, coming back to the hospital and stuff like that — I just knew she was sick."
His mother's cancer came back seven years later, this time in her other breast.
In the face of that, it would be understandable if Rossalyn would have to be a bit more distant as a parent, but she refused to let her fight dictate her life.
"She went through chemo, and even then, she still tried to still do what she was doing," Jackson says. "She was always still involved. She was just always there. Still, through her fight, she always still put me and my sister first and took care of the family. She did everything she was supposed to do still, and that's why I say my mom is definitely one of the strongest women that I know."
To honor that strength and that of his sister, Jackson now pays it forward through his foundation with outreach programs. Jackson was active in Houston, visiting children's hospitals for a Christmas in July gift-giving event and hosting a dinner celebrating women fighting or who have fought breast cancer, which is the most common type of cancer in American women, aside from skin cancers.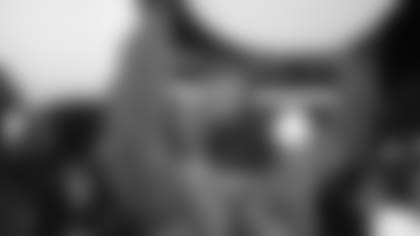 As he resettles the foundation in Denver, Kareem has still found ways to make an impact, visiting Children's Hospital Colorado and UCHealth University of Colorado Hospital with the hopes of bringing smiles during tough times.
"For me, it's just all about being able to touch these families that went through the same thing that me and my family went through, whether it's a kid going through some sort of cancer or a woman dealing with breast cancer," Kareem says.
His mother has stayed involved through the move, too. She was one of the more than 100 cancer survivors who took part in the Broncos' "Fight Like A Bronco" halftime show during the team's Week 7 game against Kansas City.
"That's pretty cool to honor these women through their fight," Kareem says. "It's all just letting them know that they have some type of stability and there's people there that care for them and in their corner."
Aside from supporting those fighting cancer, Kareem also hopes his foundation can provide some awareness to the importance of catching cancer early. With "My Cause My Cleats," his and his teammates' causes of choice will receive more visibility throughout the week.
"In a lot of these situations, a lot of families may not have a lot of knowledge as to the things they need to do, especially with the women getting their yearly checks," Kareem says. "… It's huge for them if they can catch it at an early stage and go through the necessary steps to get back healthy.
"It's huge for me to be able to represent these families and also my sister and my mom and their fight and what they went through."