ENGLEWOOD, Colo. – Just in case the 5-foot-7 Isaiah McKenzie didn't remember that he's not quite the size of an average NFL player, his teammates have graciously taken on the responsibility of reminding him.
Von Miller, who calls McKenzie "little crawfish," is just one of the helpful guys in the locker room.
"It's an everyday thing," McKenzie said. "[WR Emmanuel Sanders] 'E' and all of them say, 'You're tiny.' Even the short guys that are on the team say, 'You're small.' I'm like, 'What?'
"I take heed to it, and I'm just like you know what, I'm small, whatever — I can run though."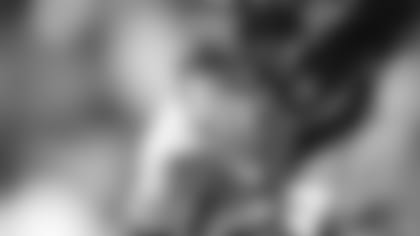 Run, he can. And catch. And juke.
Those skills led Head Coach Vance Joseph to name him the starting punt returner after Monday's practice.
And it's that last line of McKenzie's retort – the one that echoes unbridled confidence – that impresses Special Teams Coordinator Brock Olivo.
The fifth-round pick showed Olivo that mentality throughout training camp as he did enough to start as a rookie.
"We drafted him to be the punt returner, and we vetted him throughout training camp," Olivo said of the decision. "He's done a good job catching the ball. He's a very confident young man; you guys know that from speaking with him. Both Vance and I decided, let's throw him in the fire. Let's see what he's made of.
"Obviously he hasn't caught a punt in a game yet, and that's a whole other animal, but we've got to see what the kid's made of, so we're going to roll with him."
McKenzie's first opportunity for game action will come Thursday against the Chicago Bears. His six return touchdowns at Georgia will give way to a blank NFL slate, and he'll need to again make a name for himself.
With gunners flying down the field at him – and without the reassurance they'll pull up – McKenzie will receive his first real taste of the NFL game.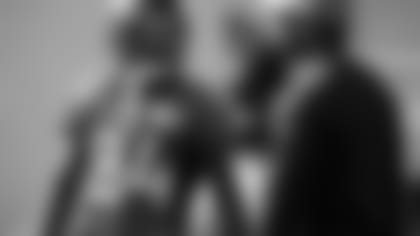 His post-practice work can only help so much, but it has been impressive in its scope. Nearly every day, McKenzie has remained on the field to catch more punts and work on his mechanics.
None of that has surprised Olivo.
"After speaking with Isaiah on the phone the first time and throughout the offseason, you can see the kid has a lot of determination," Olivo said. "And he plays a lot bigger than he is. And that's what you love in a player like that. His ability to put in the extra time afterward to become the best catcher that he can become."
Even Sunday, as his teammates cherished their second off day since the beginning of training camp, McKenzie made his way back to UCHealth Training Center.
"He came up on Sunday, on the players' day off, and watched film with me when he could have easily taken the day off and lounged around," Olivo said. "He took time to come up here and watch punt returns. We watched old film from last season, NFL film [of] punt returns. He wants to be really, really good. I love that about him. So we're going to roll with him."
That film study featured a healthy dose of Kansas City's Tyreek Hill, whom Olivo called the standard for punt returners.
As a rookie, Hill averaged 15.2 yards per punt return and scored two touchdowns. He added another touchdown on a kick return.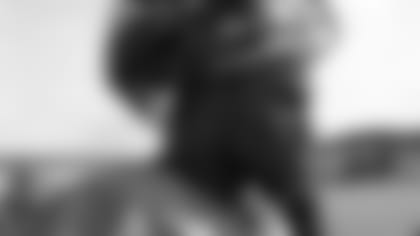 Hill may also represent what McKenzie could someday bring to the Broncos' offense. In addition to his special-teams prowess, Hill scored six rushing touchdowns and three rushing touchdowns. Better yet for the Chiefs offense, Hill was explosive; He averaged 11.1 yards per carry and took a 70-yard run to the house.
While McKenzie's straight-line speed doesn't quite match up with Hill's, the Georgia product's 3-cone time was second-best among wide receivers at this year's Combine and speaks to his agility.
He'll hope to show that agility off Thursday as a starter on special teams and with the reserve offense.
"That was my first goal, making the team," McKenzie said. "I told everybody that when I got here. Being drafted in the fifth round is not easy, but I have to come out here every day and do my job as well, just like everybody else."
So far, so good, but the real test has yet to begin.
Come Thursday, the little crawfish is going to enter a very big river.