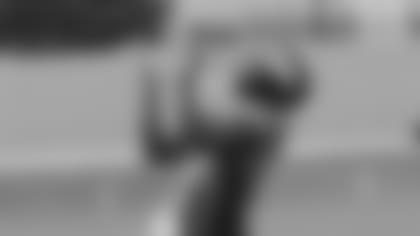 ENGLEWOOD, Colo. --Wide receiver Emmanuel Sanders and inside linebacker Todd Davis returned to practice on a limited basis as the Broncos moved closer to being back at full strength in advance of their Week 9 game against the Philadelphia Eagles.
Sanders practiced after missing the last two games because of a sprained ankle suffered in the third quarter of the Oct. 15 loss to the New York Giants. Davis practiced after sitting out last week to recover from a high ankle sprain he suffered in the Oct. 22 loss to the Los Angeles Chargers.
Tight end Jake Butt also returned to practice after missing last week's work because of soreness that set in after practicing in Week 7. Butt, who spent the first nine and a half months of the year rehabilitating from a torn ACL, is still within the 21-day practice evaluation window for players who start the season on the non-football injury list.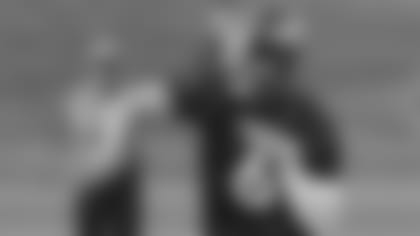 Quarterback Chad Kelly is also in his 21-day window. The seventh-round pick took part in his first practice as a Bronco on Wednesday after seeing some work throwing the football after practices in recent weeks.
Kelly started the season on the non-football injury list after not taking part in training camp or preseason play because of a wrist injury he suffered before his Pro Day workout.
Guard Ron Leary also practiced on a limited basis, two days after being injured against the Chiefs. Head Coach Vance Joseph said Tuesday that Leary is expected to play against the Eagles.
Cornerback Aqib Talib, nose tackle Domata Peko Sr. and running back Jamaal Charles also practiced. Both had received veterans' rest days on previous Wednesdays.
The Broncos' preparation for the Eagles is underway. (Photos by Gabriel Christus unless noted)