ENGLEWOOD, Colo. -- Sixteen of John Elway's 22 Day 3 picks have made it onto the Broncos' regular-season roster. A majority of them became first-teamers at some point.
So the chances are excellent that there are some key future contributors among the players the Broncos will draft Saturday.
A quick look at how each of the newest Broncos will fit onto the roster:
RB DEVONTAE BOOKER** Utah
5-11 - 219
Round 4, No. 136 overall
Devontae Booker is a perfect fit for the Broncos' scheme.
He makes decisive cuts when the hole develops. He is adept as a receiver, having caught 80 passes for 624 yards and two touchdowns the last two years. He is prolific on the ground, racking up 2,773 yards. He has the tenacity to handle pass-protection responsibilities.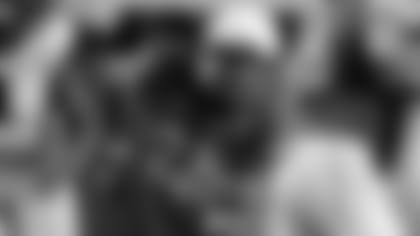 In short, he could help the Broncos have the kind of effective sharing of duties that defined some of Gary Kubiak's best offenses when he was the head coach in Houston, when he had Arian Foster and Ben Tate as a 1-2 punch that ground down opposing defenses, kept each other fresh and ensured that the Texans had a premier back available, even if one was injured.
The Broncos had to be thrilled that Booker was available in the fourth round. His talent and production could have made him a good value in the second round or even the third.
Where Booker ends up will depend on how fast he adapts to the speed at the next level. He will have to distinguish himself among a field of running backs that includes a Pro Bowler (C.J. Anderson) who carried the offense down the stretch and in the postseason of a Super Bowl run and last year's leading rusher (Ronnie Hillman).
Booker will also have to complete his recovery from torn meniscus in his knee; he said Saturday that the knee is at "90 percent." But like second-round pick Adam Gotsis, he will soon be up to speed; Booker is expected to practice by June.
OL CONNOR McGOVERN** Missouri
6-4 - 306
Round 5, No. 144 overall
The first thing that jumps out to you about McGovern is his strength. He had 33 bench-press repetitions at the Combine, and squatted an incredible 690 pounds during a workout at Mizzou.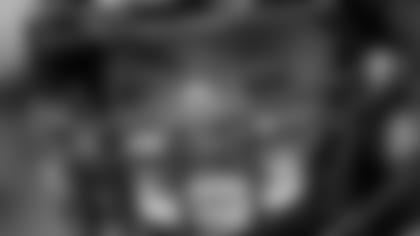 But he has quick feet, as well, and a quick burst and ability to change direction off the snap that allows him to pull and help set up running lanes. That will suit him as he makes the transition to the Broncos' zone-blocking scheme.
"I think (zone blocking) is going to be a perfect scheme for me," he said. "I'm more of an athletic guy, and the zone scheme is perfect for that."
Although he is widely projected to be a guard, he started 12 games at left tackle for the Tigers last year, and also started four games at right tackle in 2014 before moving to right guard.
"I would definitely say that [versatility] is my best quality coming into the draft," he said.
That could help him get a jersey on game days right away. If he can establish himself as the Broncos' top backup, he could be the first man off the bench if any guard or tackle succumbs to injury.
FB ANDY JANOVICH** Nebraska
6-1 - 238
Round 6, No. 176 overall
The Broncos have not had a pure fullback on their regular-season roster since Chris Gronkowski in the 2012 season. Janovich's arrival should change that.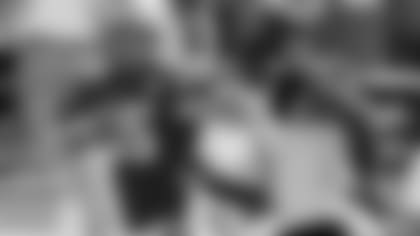 Janovich paved the way for Ameer Abdullah to rack up 1,611 yards in the 2014 season before he was drafted by the Detroit Lions.
The Broncos won't use a fullback on every down, given the variety of formations they employ. But Janovich can provide additional blocking punch in goal-line and short-yardage situations.
However his first path to an extensive role might be on special teams, where he excelled at Nebraska.
"If special teams is the way I can contribute, then that's what I'm going to do," he said.
Janovich can be a threat with the football, and was a surprising big-play creator for the Cornhuskers last year, posting a 53-yard catch-and-run against Southern Mississippi and averaging 6.3 yards on his 42 carries, including a 55-yard burst against Wisconsin. According to ProFootballFocus.com, he averaged 4.3 yards after contact per carry.
"It shows that I'm a little more versatile, that I'm not just going out there and blocking people," he said.
S WILL PARKS** Arizona
6-0 - 204
Round 6, No. 219 overall
In 2011, General Manager John Elway drafted two safeties -- one on the second day (Rahim Moore) and one on the third (Quinton Carter). Both eventually became starters.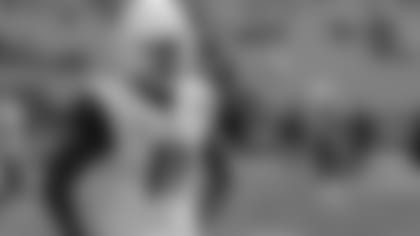 Five years later, in the wake of the free-agent departures of David Bruton Jr. and Omar Bolden, Elway picked Justin Simmons in the third round and Parks in the sixth.
Where Simmons is a rangy safety who flourishes in coverage, Parks is more apt to creep into the box and attack. Arizona used him as a "spur," and and racked up 20.5 tackles for losses over his four seasons with the Wildcats.
Parks finished his senior season with 76 tackles, seven tackles for losses, two forced fumbles and seven passes defensed. He graded out as the fifth-best safety in the country against the run in ProFootballFocus.com's metrics.
He also had an impressive Pro Day. According to the *Arizona Daily Star*, Parks ran the 40-yard dash in 4.52 seconds and racked up 22 bench-press repetitions. Perhaps most important of all, he added 10 pounds to his frame, bulking up from a senior-year weight of 194 pounds to 204.
Parks could end up working on the second team behind Ward if he can beat out recent veteran signees Shiloh Keo and Brandian Ross.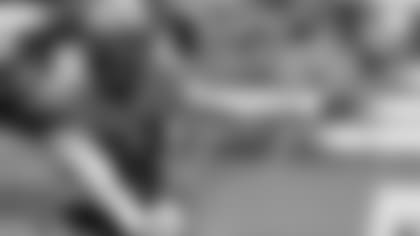 P RILEY DIXON
Syracuse
6-5 - 219
Round 7, No. 228 overall
The competition is officially afoot at punter.
With the winter signing of Will Johnson to join incumbent Britton Colquitt, the Broncos now have three punters on the roster. Colquitt, the punter since 2010, is in the last year of his four-year contract and carries a current salary-cap figure of $4 million.
Dixon's gross average improved from 36.3 on three punts as a freshman to 43.7 as a senior. However, he excelled as a placement punter. Just nine of his 140 punts the last two years landed in the end zone for touchbacks, a percentage of 6.43 percent that is better than last year's league-wide average of 6.50 percent.
But most impressive of all is Dixon's ability to force fair catches. 42.14 percent of his punts the last two years ended in fair catches; the NFL average last year was 24.33 percent, and no one had better than a 35.59 percent rate.
If he can maintain that pace -- and continue his improvement as a distance punter -- then he could have a long career in the NFL.