ENGLEWOOD, Colo. -- **Unlike most sixth-round picks, nose tackle Darius Kligo will join his new team with a legitimate chance at earning substantial, meaningful playing time as a rookie.
Although the Broncos fortified their two defensive end positions by adding Vance Walker and Antonio Smith to rotate with Malik Jackson and Derek Wolfe, they stood pat at nose tackle until Saturday, looking for Sylvester Williams and Marvin Austin to make the transition to being on the nose in Wade Phillips' 3-4 alignment.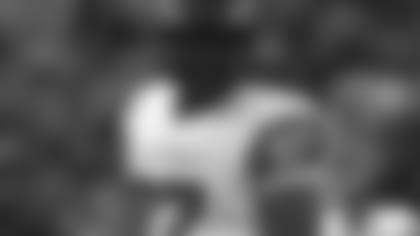 Williams and Austin have the size and the agility to work at the position, but lack the experience.
Conversely, Kilgo has plenty of college work at nose tackle, and at 319 pounds, fits the size template for the position in Phillips' defense, and with thighs built like tree trunks, has the "immovable object" quality that one would expect from a tackle 20 pounds heavier.
"I think when we looked at him, we thought, 'Obviously he's got great size and he's long and he's got some athleticism to him and he plays hard," Executive Vice President/General Manager John Elway said. "So, we always have great hopes for these players when they come in and obviously we know that we don't draft All-Pros, but hopefully they come in here and we help them become All-Pros.
"But we believe that he's a guy that with what was left on the board, he was as good as there was on the board and our top-ranked nose at that point in time. So we think he can come in and compete."
Added Kilgo: "I think I'll fit great."
Kilgo was not invited to the National Scouting Combine after taking part in the East-West Shrine Game one month earlier.
"It definitely motivated me," Kilgo said. "It definitely hit a nerve, but there's a lot of guys who don't get invited to the Combine who get drafted."
It worked for Chris Harris Jr. in 2011. Kilgo hopes he's next.