ENGLEWOOD, Colo. --At 202 pounds, Josh Furman flourished as a hybrid linebacker sat year, racking up seven sacks and 64 tackles for Oklahoma State.
Now listed at 210 pounds, he projects to a strongsafety with the Broncos, where they will hope that his aggression will translate to playmaking ability at safety.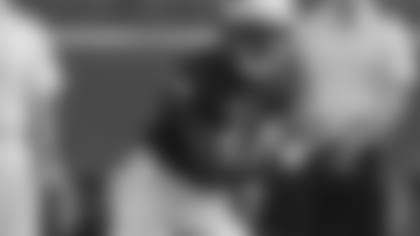 "He is a box safety. That's what he played at Oklahoma State," Executive Vice President/General Manager John Elway said. "He played a lot of nickel but really played in the box. But he's a physical guy, really a height-weight-speed guy that we thought could continue to grow."
Furman transferred to OSU from Michigan in 2014 and was abie to play immediately, since he already earned his bachelor's degree at Michigan, where he worked as a safety.
But he jumped onto radars after a strong Pro Day workout. According to NewsOK.com, Furman ran the 40-yard dash in 4.47 seconds, clocked a 38-inch vertical leap and covered 10 feet, four inches in the broad jump.
His 40 time would have placed him 13th among 47 Combine defensive backs, and fifth among the 18 DBs who weighed at least 200 pounds and ran in Indianapolis. Furman's vertical jump would have been eighth of 47 Combine defensive backs.
The seventh round is a good juncture to gamble on high-upside athletes that do not have multiple years of extensive starting experience, and Furman fits that bill.