ENGLEWOOD, Colo. --It's all about speed for Taurean Nixon.
And speed that allows him to get downfield on kickoff and punt coverage -- and could earn him a look on kickoff returns.
If Nixon earns a spot on the 53-man roster, it could be on special teams, given the Broncos' revived emphasis on that area. The former Louisiana high-school state champion in the 60-yard dash knows that's his best chance to make a first impression.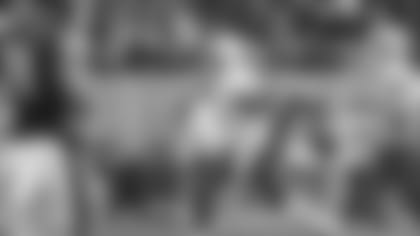 "Yes, and I'm really good at the gunner spot," Nixon said. "I played there a lot when I first got to Tulane and I've got a love for it, so I think that, gunner, anywhere where my feet can be used when I first get there, I think that'll be my spot."
Nixon worked as a nickelback last year in Tulane's defense, with Green Wave -- and now Broncos -- teammate Lorenzo Doss playing more extensively as one of the two starting cornerbacks. Doss has preternatural instincts to read passes as they soar in his direction, and Nixon has straight-line speed that could be the best of any cornerback in the draft.
"We're different," Nixon said. "I would say Doss is more one of those guys that can really—he knows more situations, he's a situation corner and I'm more of a corner that you can just put me on a man and just say, 'Lock him up; wherever he goes, you go."
The Broncos could have picked someone else with their final selection, and rolled the dice that they could have signed Nixon as an undrafted free agent. But they didn't want to take that chance, because Nixon's speed would have been coveted.
Check out photos of the Broncos' three seventh-round picks, Trevor Siemian, Taurean Nixon and Josh Furman.