ENGLEWOOD, Colo. --With 15 interceptions and two fumble recoveries in three seasons as a cornerback at Tulane, Lorenzo Doss showed a knack for being around the football, which resulted from above-average anticipation and the ability to read the quarterback's intent before the throw.
"He has tremendous ball skills and cover skills. So we're excited about getting him," Executive Vice President/General Manager John Elway said.
Given the Broncos' cornerback depth, he will have to transfer those skills to the practice field this summer if he is to see any substantial playing time beyond special teams, where he could project as a gunner.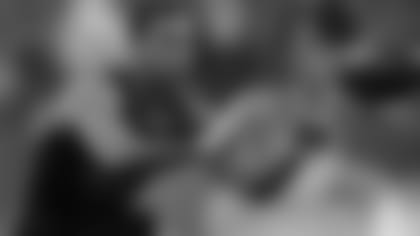 At 5-foot-10 and 182 pounds, Doss' frame would project to being a nickel cornerback, working against small, quick receivers and using his anticipation to jump routes.
But the Broncos are so stacked at cornerback that opportunities might be scarce if the team has good health at the position. Chris Harris Jr. built his reputation as a slot cornerback before moving to a dual role that put him in the Pro Bowl; Bradley Roby also has the ability to work inside. Aqib Talib is a Pro Bowler on the outside. Kayvon Webster returns as a No. 4 cornerback, with Omar Bolden getting more looks at safety.
Doss would appear to be in a scrum for playing time with Webster, veteran Tony Carter and former Green Wave teammate Taurean Nixon, one of three Broncos seventh-round selections. If Doss shows the same takeaway touch he demonstrated at Tulane, he could have an edge and might earn repetitions in dime packages this year.