Following the completion of the 2019 Futures Football season for the Denver Public Schools and Aurora Public Schools systems, we met with players and coaches from one school from each district to see how the youth football program is preparing them for the transition to high school and why it's so effective for both the students and the coaches.
Denver Public Schools: West High School
Just like in previous years, Denver's West High School's Futures Football squad seemed invincible as their 2019 campaign got underway.
This year's squad was rolling again as the Futures season got underway, but midway through the year they faced a tough challenge and lost their first game of the season by just one point.
"It was not so much the loss," head football coach Leon Garcia said July 9 at Futures Football's end-of-season banquet. "It was that we hadn't met any adversity through the year yet. The boys just — you would have thought it was the end of the world for them."
But facing adversity in sports isn't defined by the loss you suffer — it's how you rebound from it.
"A lot of us had gotten down," said graduating eighth-grader Benjamin Chacon Jr. "We kept our heads down because we were undefeated the entire season until we lost that game. It really put us down and we thought it was going to hold us back from the championship."
With help from their coaches, though, they realized they couldn't coast on their past achievements and reputation. They had to keep working, fix what went wrong and move forward.
"We just knew we weren't unbeatable — we used to be in our old seasons — and that we needed to put more work in," said Benaiah Bargas, another West Cowboy player.
The next week, they bounced back, using the experience to propel them forward.
"It was a great learning tool for the following week," Garcia said. "We came out the following week and just played lights out."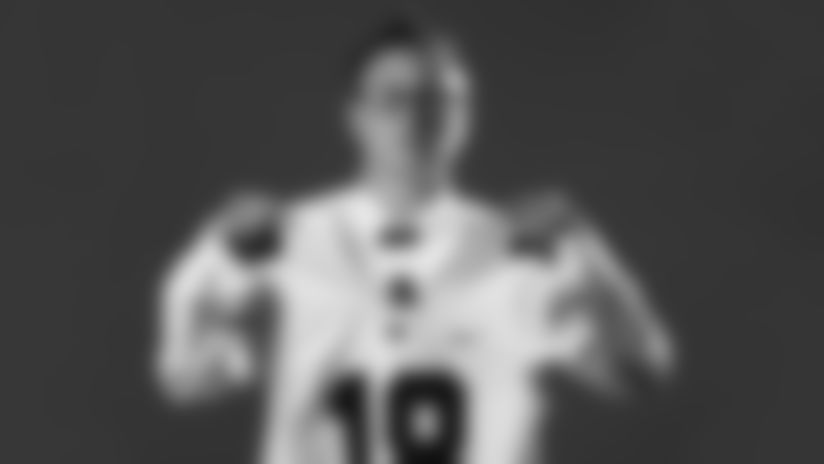 It's through these ups and downs that Futures Football shows its importance. The program, which is run in both Denver and Aurora Public Schools districts, allows middle school students to participate in a spring football league on "feeder" teams that correspond to their high school. The teams are managed by those schools' football coaches, which allows the students and the coaches to build a foundation together before they move on to high school football, if they choose to do so.
As the student-athletes put in the groundwork in middle school to grow as football players, they're also able to get to know the coaches who will help them in that same effort in the years to come.
On July 9, as students received recognition for their successes in Futures, 13 graduating students prepared to make the leap to high school at West — and because of the program, they already have a bit more confidence and are more comfortable as they approach the changes high school will bring. And in their future in football, they've already laid the foundation for a strong relationship with their coaches.
"I learned that throughout the season the coaches there really endured with you even if you messed up during the season," Chacon said. "They will endure with your mistakes along with you and help you fix your mistakes and help you learn from what you did wrong in your past mistakes. …
"It helped me get really close with the coaches and develop a relationship with some of the coaches for the position that I play. So it makes it really easy to understand where they're coming from, but also for them to understand where I come from on the field and even off the field and education and academically."
And on the football field, the kids feel this is just the start of something that can be bigger than what they've done to this point.
"I'm really excited because we already have team chemistry," Bargas said. "I've known a few off the field as well as on the field. I think that for me, I'm really excited because I think we could be good."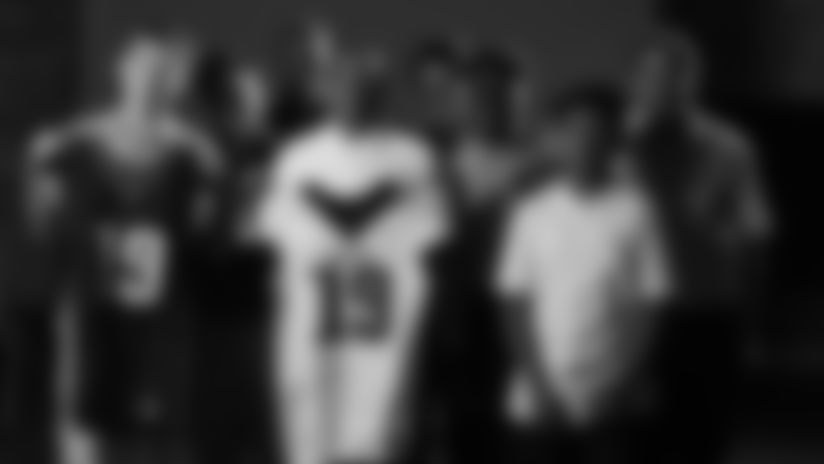 Aurora Public Schools: Rangeview High School
The Futures season for Aurora's Rangeview High School was quite different from West's.
Rangeview had a lot of new players, some of whom hadn't played football competitively before.
They may not have felt unbeatable at times like West did, but that didn't mean they didn't value their season just as much.
"The toughest moment from the season was probably recovering from the losses we took throughout the season," said Syrus Martinez, a Rangeview Raider. "... It was tough to kind of recover like that. It was good to get the team closer together."
The coaches did that by staying in contact with the student-athletes, said Cameron Hofstetler, another member of the Raiders. So even if the wins weren't rolling in, the middle school students understood that their coaches were invested in helping them improve and grow as football players.
With many of the kids preparing to move on from Futures Football to the high school level with those same coaches, building that confidence and foundation for improvement is instrumental for future success.
"With our continued commitment to Futures and because our numbers continue to grow, hopefully we can get back to a time when Rangeview was winning league year after year and competing in the state playoffs," said Rangeview head football coach Brandon Alconcel. "We will continue to build upon the success that Futures Football offers as we strive to have a solid class year after year."
In building that continuity, the Futures program is invaluable. It helps players and coaches bond before the kids reach high school, leading to greater participation and a greater chance that the students will stay at their local high school, as opposed to being recruited to a private school.
"Futures Football is the lifeblood of Rangeview High School," Alconcel said. "Our school sits in the heart of Aurora, in the middle of five other high schools, so without Futures, who knows where our program would be because kids could very easily go off to play for another school.
"The extra time we get with these 7th and 8th graders, we can instill our culture and our expectations, what we call the Raider Code, and kids have just bought in. Kids in this area now want to be a part of Rangeview football in large part to Futures Football."
The effect on Alconcel's program is easy to see: All 20 of the eighth-graders who took part in Rangeview's Futures program are expected to attend and play football at the high school this fall. That outpaces the overall projected high-school participation rate of 70 to 75 percent for Futures athletes going on to high school in 2019 in both Denver and Aurora.
With that kind of base to build upon, Rangeview's football future has its younger players excited.
"The chemistry on our team is pretty good," Martinez said. "We just need to keep working on that field and we'll be the best team out here."