ENGLEWOOD, Colo. — McTelvin Agim thought he'd be able to keep his emotions contained on draft night. When the Broncos selected him with the 95th-overall pick, he found out he couldn't be more wrong.
"I actually thought I wasn't going to be emotional when I got the call, but it was just like a relief," McTelvin Agim said. "It was very emotional for me."
This was a dream come true for the former Arkansas defensive tackle, and try as he might, he could not stop the tears as he spoke to Broncos President of Football Operations/General Manager John Elway and Head Coach Vic Fangio.
Yet, at times during his childhood, it had seemed like his dream of reaching the NFL would be impossible.
Agim grew up in his grandmother's house in Texarkana, Texas, with his mother, grandmother, sisters, and cousins. He spent most of his time with his grandmother, Charlie McGraw, who became his main source of inspiration.
"I think that he was with her so much as a young child that she left a lasting impression on him," Agim's high school coach, Jay Turley, said.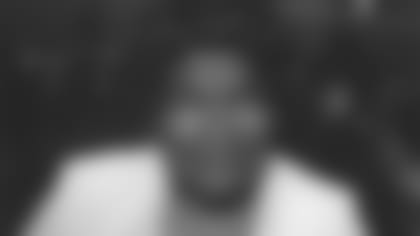 Agim particularly admired her resolve and resourcefulness.
"Growing up with her, it just basically showed you how you could survive," Agim said. "... We survived with so little.
"If the heat was off, we would use the stove to heat up the house. If we didn't have no hot water, we could boil some on the stove. We didn't have no syrup, she could make syrup out of water and sugar."
When Agim was 11, his grandmother passed away, and his life changed forever.
"She was the foundation of the family, so once she left, it just sent us in a spiral," Agim said. "I had started to basically raise myself. ... I started being by myself a lot more. Had to grow up pretty quick."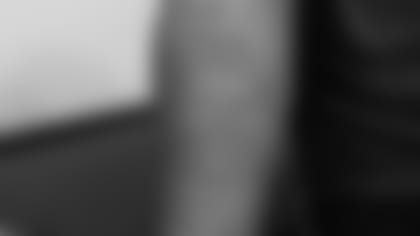 Not long after, Agim found himself behind bars in a juvenile detention center.
"I was actually evading a police officer," Agim recalled. "We were breaking into cars and just doing things we shouldn't have been doing, just trying to find means of money, just to try to survive. … It was one way of trying to get ends to eat."
Agim's short stay in juvenile detention made him think of his grandmother. It was the turning point in his life he needed.
"I think when he sat in that jail cell that day he just realized that this wasn't the kind of person that his grandmother wanted him to be and this wasn't the life that he wanted to live," Turley said.
Looking back, Agim believes it could have been worse.
"I had guys just a little older than me getting sent to jail for over 40 years," Agim said. "… I really didn't like what I had and, to think about 40 years, I knew I didn't want to be in the system that long."
It was a chance for him to change, so he took that chance and ran with it.
"Being able to go through that helped me so much in life," Agim said. "I feel like everything happens for a reason. I feel like, if I wouldn't have gone to juvie, I would have kept progressing to doing things that I shouldn't have been doing and I probably wouldn't be here right now."