Click here for a photo gallery of some of the top offensive linemen on the free-agent market.
ENGLEWOOD, Colo. --When Peyton Manning looks around the offensive line at organized team activities this spring, he won't see many familiar faces; of the playoff starting quintet up front, only left guard Zane Beadles is expected to be healthy when offseason practices begin.
Eventually, the offensive line could look familiar -- and perhaps as it was intended to in 2012. But that depends on J.D. Walton (fractured ankle), Orlando Franklin (toe) and Chris Kuper (ankle) returning to health -- and also on whether Ryan Clady signs his franchise tender or gets a chance to move on.
Clady, who underwent his second major surgery as a pro when he had a rotator-cuff procedure in January, is the Broncos' franchise player, and has said he eventually intends to sign the one-year contract tender. But he is on the market, although in order to leave, the Broncos would have to fail to match another team's offer sheet, and that club would have to surrender two first-round picks. Given that first-round selections are more cap-friendly under the 2011 collective bargaining agreement, a team would have to surrender not only picks, but cap flexibility to sign Clady, who would likely command an eight-figure annual salary if he left.
It's unlikely that the Broncos will face that conundrum; even non-exclusive franchise players like Clady typically draw little interest because of the onerous draft-pick compensation involved. Thus, the most prominent Bronco offensive lineman on the open market will be center Dan Koppen, who shored up the offensive line after Walton's injury last year, but could move on, as Broncos coach John Fox declared at the Combine that Walton will be the first-team center when training camp begins.
Koppen showed he could still be a solid starting center last year. That was great for the Broncos, but it could mean they're starting over in the quest for quality, experienced interior depth.
OT Jake Long, Miami: If he had hit the market two years ago, he would have been perhaps the most coveted player at any position: a former No. 1 overall pick who played like it at a premium position. Multiple injuries have taken their toll to the point where he might have to downshift his expectations in order to nab a long-term deal. At the Combine, Dolphins GM Jeff Ireland described negotiations as "complicated." From Long's perspective, they might not be any simpler with another team.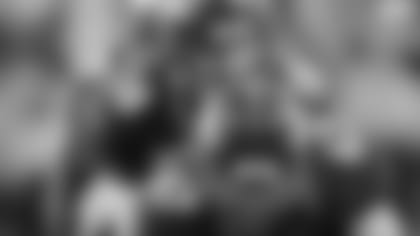 OT Andre Smith, Cincinnati:** In four years with the Bengals, he successfully put poor pre-draft conditioning behind him and emerged as a solid right tackle. Being on the right side means he won't command an eight-figure salary, but he could come close; according to ProFootballFocus.com, he was the highest-graded right tackle in 2012. Also affecting his price tag are the recent re-signings of Will Beatty by the Giants and Doug Free by the Cowboys; both right tackles will earn approximately $8 million a season, and neither are in Smith's class.
OT Sebastian Vollmer, New England: All indications are that the Patriots still want Vollmer around, so not placing the franchise tag on him is a calculated gamble. The four-year veteran could potentially swing to left tackle -- he started there in 2009 -- which might enhance his open-market value to someone else, but if he stays in New England, he'll do so on the right side. The Patriots, as with every player, will not go over what they perceive to be their value for him.
G/OT Andy Levitre, Buffalo: Levitre will be 27 in May and should cash in. Levitre is highly effective in pass protection, has played well at both left and right guard and has never missed a start.
C Dan Koppen, Denver: Koppen stepped in and stabilized the offensive line after Walton fractured his ankle, but with Walton set to return, Koppen might find a certain starting job waiting for him elsewhere.
G Brandon Moore, N.Y Jets: The highest-rated guard on the open market, according to the metrics used by ProFootballFocus.com, Moore had the best season of his career last year, even as the Jets as a whole collapsed. The Jets' cap situation means Moore has little chance to return, and even though he turns 33 this June, he'll start somewhere, although his price will be lower than Levitre's because he's six years older.
C Todd McClure, Atlanta: Retirement could be in play for the 36-year-old McClure, but he also might opt to test the market, wait and re-sign a few weeks into free agency -- as he did last year.
G Louis Vasquez, San Diego: Vasquez, who will be 26 in April, wasn't the problem on San Diego's maligned offensive line, which was hindered by arguably the worst tackle play in the league. But the Chargers might have to pay a premium to keep Vasquez -- which restricts their chances to address other needs. San Diego might have to find a short-term solution if Vasquez bolts, knowing that they need to use high draft picks to shore up their tackles.
OT Sam Baker, Atlanta: He's not in the elite class of tackles, but the 27-year-old former first-round pick is a solid enough starter to draw some attention. Atlanta might be forced to pay up for Baker, as a team that was just 10 yards from the Super Bowl can't afford to start over at left tackle.
OT Phil Loadholt, Minnesota: Loadholt was one of the primary reasons why Adrian Peterson gained over 2,000 yards; he gets a good push off the snap and has improved in pass protection over the years. He wasn't tagged and won't be cheap, but the Vikings won't find a better fit for their offense as presently constructed on the open market.
OT Bryant McKinnie, Baltimore: Moving him to the starter at left tackle while shifting Michael Oher to the right side galvanized a Ravens front line that had been besieged late in the regular season but maintained its integrity in the playoffs. Age is a concern for McKinnie, who is healthy when effective, but the Ravens' best play might be to re-sign him to a short-term deal and draft a left tackle of the future at the end of the first round.
G Lance Louis, Chicago: If not for a torn ACL suffered in November, Louis would be higher. Bears GM Phil Emery said the team and Louis would "have to work through" negotiations in the wake of the injury, but the Bears' lack of salary-cap room could hinder that process.
G Kevin Boothe, N.Y. Giants: At various points in his career, he's played every offensive line spot but left tackle, so his versatility will be an asset, but the relative dearth of options on the market at guard could drive up his value beyond the Giants' range.
G Chad Rinheart, Buffalo: He might end up being the Bills' backup plan if Levitre bolts. Expect them to lose one or the other, but not both.
OL Rob Turner, St. Louis: There are better options than Turner, but 2012 was just his first with the Rams after five seasons as a backup with the Jets. Turner isn't flashy, but can also back up at tackle and center in a pinch.
G Kory Lichtensteiger, Washington: A fourth-round pick of the Broncos in 2008, he ended up following the coach who drafted him, Mike Shanahan, to Washington, where he's a much better fit than he would be just about anyplace else.
G/T Geoff Schwartz, Minnesota: A draft pick of the Panthers in 2008 when John Fox coached there, the versatile veteran has started at right tackle and right guard in Carolina, but was a reserve with the Vikings. However, The (Minneapolis) Star-Tribune reported last month that Schwartz has no intention of returning to Minnesota as a backup -- which means he likely doesn't want that role elsewhere, either. As the roster is presently constructed, the Broncos couldn't offer anything more than a chance to compete and work on the first team in the offseason.
Others: OT Khalif Barnes, Oakland; OT D'Anthony Batiste, N.Y. Jets; C Joe Berger, Minnesota; OT Jordan Black, Washington; G Eben Britton, Jacksonville; OT Jammal Brown, Washington; OT Jermon Bushrod, New Orleans; OT Rashad Butler, Houston; G Antoine Caldwell, Houston; G Cooper Carlisle, Oakland; OT Gosder Cherilus, Detroit; G Leonard Davis, San Francisco; C Kyle DeVan, Tennessee; G Derrick Dockery, Dallas; OT Brandyn Dombrowski, San Diego; OT King Dunlap, Philadelphia; G Ramon Foster, Pittsburgh, G Dylan Gandy, Detroit; OT Nate Garner, Miami; G Tyronne Green, San Diego; G Rex Hadnot, San Diego; OT Ryan Harris, Houston; G Leroy Harris, Tennessee; OT Corey Hilliard, Detroit; OT Tony Hills, Indianapolis; C/G Russ Hochstein, Kansas City; OT Winston Justice, Indianapolis; C Doug Legursky, Pittsburgh; C Ryan Lilja, Kansas City; OT Sean Locklear, N.Y. Giants; G Deuce Lutui, Tennessee; G Pat McQuistan, Arizona; C Brad Meester, Jacksonville; C Rich Ohrnberger, Arizona; OT Frank Omiyale, Seattle; G Mike Pollak, Carolina; OT Tyler Polumbus, Washington; G Chilo Rachal, Chicago; G Garrett Reynolds, Atlanta; C Jamey Richard, New England; OT Barry Richardson, St. Louis; OT Will Robinson, New Orleans; OT Dennis Roland, Cincinnati; G Jake Scott, Philadelphia; OT Jonathan Scott, Chicago; G Matt Slauson, N.Y. Jets, G Chris Spencer, Chicago; OT Max Starks, Pittsburgh; OT Will Svitek, Atlanta; G Donald Thomas, New England; OT Jeremy Trueblood, Tampa Bay; C Robert Turner, St. Louis; OT Steve Vallos, Jacksonville; G Brian Waters, New England; OT Reggie Wells, San Diego; OT Chris Williams, St. Louis.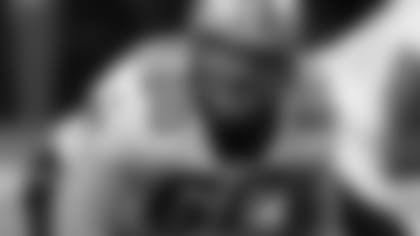 OT Jason Smith (cut by Jets on Feb. 19): First he took a pay cut from the Rams last year, then he was traded in training camp to the Jets in August, which preceded a season in which he never started. The former No. 2 overall pick is widely considered one of the biggest recent draft busts, although multiple concussions did not help his cause. He was athletic, but raw, when he was drafted. Four years later, he's still raw. Not a good sign.
Other: OT Guy Whimper (cut by Jacksonville).
C Brian de la Puente, New Orleans: According to ProFootballFocus.com, de la Puente had the second-highest grade for a center in 2012. He was a journeyman before becoming New Orleans' starter in 2011; he's one no longer, and the Saints will almost certainly retain him.
G/C Evan Dietrich-Smith, Green Bay: He started ahead of a Pro Bowler last season. Of course, that's because Jeff Saturday struggled in his only Green Bay season. Still, Dietrich-Smith is a solid option for a team looking to improve its cap situation -- like the Packers.
C Fernando Velasco, Tennessee: It would be a shock if the Titans didn't retain Velasco, who ascended to the first team last year and delivered a steady performance that should give him the long-term job.
OT Chris Clark, Denver: Quality backups can be surprisingly hard to find, and it would behoove the Broncos to stick with Clark, who is athletic enough to line up as a third tight end in jumbo packages while also serving as the primary backup at both tackle slots.
Others: C John Eestes, Jacksonville; OT Jason Fox, Detroit; OT Andrew Gardner, Houston; G Ramon Harewood, Baltimore; OT Austin Howard, N.Y. Jets, OT Troy Kropog, Minnesota; G Jeffrey Linchenbach, Indianapolis; G Seth Olsen, Indianapolis.