ENGLEWOOD, Colo. -- No matter which way the Broncos go here -- if they go in any direction -- they'll be taking a gamble.
Franchise-player designations wiped some of the most attractive options from the slate. Cincinnati defensive end Michael Johnson, Chicago defensive tackle Henry Melton and Miami defensive tackle Randy Starks were all franchised. All are in their prime years -- Starks is the oldest of the three at age 29 -- and all are pass rushers first.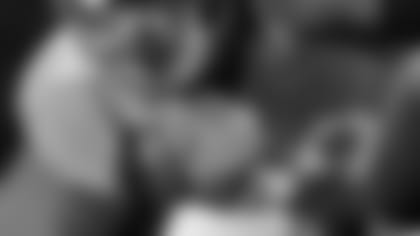 What's left is an unbalanced market where even the best of the prospects have a downside -- whether it's advanced age, liability against either the run or pass or a lack of consistent performances, leading to worries about being a one-year wonder who just happened to cash in at contract time.
But that plays into the hands of the Broncos, whose needs are situational more than every-down.
Among this mix are the Broncos' starting interior linemen: nose tackle Justin Bannan and defensive tackle Kevin Vickerson. Bannan turns 34 and wasn't used much in the pass rush, reflected in his no-sack 2012. Vickerson had the best season of his career, but was dogged by an injury the previous season and turned 30 in January. Nevertheless, Vickerson's two best seasons have come in a Broncos uniform in different roles (3-4 end and 4-3 tackle), and he's established himself as a solid, stable force, especially against the run.
If the Broncos let Bannan and Vickerson go, defensive tackle becomes a pressing need -- and the most inexperienced area on the roster, which would force at least toe-dip into the market. If they retain them, they could still look to fortify the defensive line.
Beyond tackle, the Broncos' best play could be a situational pass rusher to complement Von Miller, Derek Wolfe and Elvis Dumervil. This would also provide the option of stacking Miller alongside a pass-rushing end on nickel and dime package downs, instead of using him as a hand-in-the-ground end, as was usually the case in 2011 and 2012. If the Broncos wanted to shake things up, the free-agent-pass-rusher-to-be-named-later, Dumervil or Miller could move inside next to Wolfe, giving the Broncos their own version of the Giants' speed-intensive "NASCAR" package.
No matter what the Broncos do, they can create more tactical options for themselves if they add the right piece or pieces in the next few weeks, but true game-changers aren't on the market up front this year.
DE Cliff Avril, Detroit: Steady sacker (between 8.5 and 11 each of the last three years) who hasn't missed a game since 2010. But at 260 pounds on a 6-foot-3 frame, he can be a liability against the run.
DT Richard Seymour, Oakland: He turns 34 in October and missed half of 2012 to a hamstring injury. But he was playing well before going down at midseason -- he was on pace for six sacks, the same total as he had in a full 2011 campaign -- and on a short-term contract, he might have value. Signing him comes with the risk that his health might hit the wall at any time.
DE Michael Bennett, Tampa Bay: He doesn't have the draft pedigree of fellow left-side defensive lineman Gerald McCoy, but at times outplayed him, finishing 2012 with nine sacks -- three more than his previous three seasons combined. He's also adept against the run and at 27, is in his prime.
DE Dwight Freeney, Indianapolis: Last season was the least effective of Freeney's career, with just five sacks in spite of playing 14 games. It was also his first at outside linebacker. A return to defensive end -- even in just pass-rush situations -- should extend his effectiveness.
DT Jason Jones, Seattle: A late-season knee injury offers reason for concern, and he's never played all 16 games in a season. But the solid run-stuffer will be a good fit for someone, and he provides enough of a pass rush to be an every-down player.
DE Israel Idonije, Chicago: Age is the only concern for the 32-year-old Idonije, but he just had the the most complete season of his career, defends the run well at 275 pounds and has missed only one game in the past six years. A two-year contract would be logical, and if teams are scared off by his age, he will be a good bargain.
DE Osi Umenyiora, N.Y. Giants: It's unlikely a team will get the Umenyiora of yore, but with reduced expectations and the right role, he still possesses value. However, his six sacks last year were his least since 2006, and he turns 32 in November.
DT Desmond Bryant, Oakland: An arrest for misdemeanor criminal mischief and a rather unfortunate mugshot don't help his status, but won't hurt him much. He filled in for Seymour late last year and was solid, but not a game-changer.
DE Robert Geathers, Cincinnati: He plays through injuries, including a nagging knee problem last year, but his prime pass-rushing days are long behind him, even though he doesn't turn 30 until August.
NT Terrance Knighton, Jacksonville: He knows Jack Del Rio's system, consumes enough space at 330-plus pounds and doesn't turn 27 until July. He was benched last season and handled a rotational role thereafter, but has been durable (just three games missed in four years) and could benefit from a scenery change.
DT Kevin Vickerson, Denver: He added 40 pounds of bulk to fit what Jack Del Rio wanted and fared well. Versatility means he will get a gig somewhere, but his value might be highest in Denver.
NT Alan Branch, Seattle: A solid run defender for Seattle last year who just turned 28, Branch won't provide much pass-rush punch, but will stabilize the interior for two downs in a 4-3.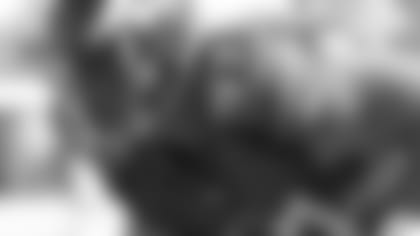 DT Justin Bannan, Denver:** He's a stable veteran presence, and the Broncos used him properly last year, but isn't irreplaceable -- especially if the Broncos can get younger.
DE Wallace Gilberry, Cincinnati: A pass-rush specialist who has started just three career games in five NFL seasons, but has 16 sacks in the last three years -- although some of his 6.5 sacks last year can be attributed to having Geno Atkins drawing so much attention on the inside.
DT Glenn Dorsey, Kansas City: Never lived up to his draft billing with the Chiefs -- especially since run stuffers can be found much later in the draft -- but he might be a better fit in a 4-3 than the 3-4 the Chiefs used the last four seasons. An intriguing possibility.
DE Matt Shaughnessy, Oakland: Didn't build off his strong 2010 season -- seven sacks in spite of starting just eight games -- but has the physical tools to be a three-down defensive end. He could be a bargain, given his still-untapped upside.
DE Shawne Merriman, Buffalo: His days as a premium pass rusher are long gone --  he has just six sacks in the last five seasons after caking up 39.5 in his first three -- and he's only a fringe contributor at this point in his career.
DT Sedrick Ellis, New Orleans: Never lived up to expectations with the Saints and will have to settle for a backup or rotational role in order to find a landing spot.
Others: DE Antwan Applewhite, Carolina; DE Dave Ball, Tennessee; DE Kentwan Balmer, Washington; DT Rocky Bernard, N.Y. Giants; DT Ron Brace, New England; DE Andre Carter, Oakland; NT Shaun Cody, Houston; DE Kenyon Coleman, Dallas; DE Keyunta Dawson, Tennessee; DE Mike DeVito, N.Y. Jets; DT Leger Douzable, Tennessee; DE Nick Eason, Arizona; DT Dwan Edwards, Carolina; DT Ron Edwards, Carolina (cut); DT Andre Fluellen, Detroit; NT Aubrayo Franklin, San Diego; DT Kedric Gholston, Washington; NT Casey Hampton, Pittsburgh; DE William Hayes, St. Louis; DT Sammie Lee Hill, Detroit; DE Vonnie Holliday, Arizona; DE Lawrence Jackson, Detroit; NT Ricky Jean-Francois, San Francisco; NT Antonio Johnson, Indianapolis; DT Spencer Johnson, Buffalo; DE Edgar Jones, Kansas City; NT Ma'ake Kemoeatu, Baltimore; DT Derek Landri, Philadelphia; DT Trevor Laws, St. Louis; DT Sen'Derrick Marks, Tennessee; DE Vaughn Martin, San Diego; DE Ryan McBean, Baltimore; DE Turk McBride, New Orleans; DT Tony McDaniel, Miami; DT Roy Miller, Tampa Bay; DE Fili Moala, Indianapolis; DE Kyle Moore, Buffalo; DT Amobi Okoye, Chicago; DE Juqua Parker, Cleveland; DE Ropati Pitoitua, Kansas City; DT Myron Pryor, New England; DE Trevor Scott, New England; DE Lawrence Sidbury, Atlanta; DT Pat Sims, Cincinnati; DT Shaun Smith, Kansas City; NT Isaac Sopoaga, San Francisco; DE Darryl Tapp, Philadelphia; DE Vance Walker, Atlanta; DT Ty Warren, Denver; DT Corey Williams, Detroit; DE Jairus Wynn, Tennessee.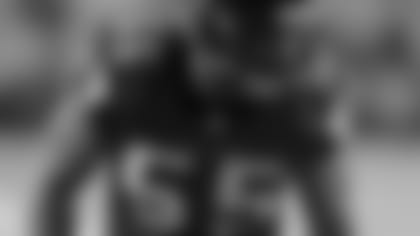 DE John Abraham (cut by Falcons):** His age (35) sounds alarm bells, but he was a double-digit sacker once again last year and forced a career-high six fumbles. Teams attacked him successfully on the ground, but he still has enough speed and moves to be a pass-rushing asset.
DT Chris Canty (cut by Giants): Despite declining pass-rush numbers, he could still be a fit somewhere, but his age (30) and concerns about a knee could mean a deal barely above the veteran minimum.
DT Cullen Jenkins (cut by Eagles): A situational player who can fit better in the pass rush than in base-packages, as he's been a liability against the run.
DT Mike Patterson (cut by Eagles): A solid run defender, Patterson was limited to five games last year after only missing two in the first seven years of his career. He appears to have put a 2011 seizure and subsequent issues behind him, and could help as a run stuffer.
DE Kyle Vanden Bosch (cut by Lions): The 34-year-old just completed his 12th season and hasn't been a double-digit sacker in six years, but provides locker-room leadership. If he's willing to play for around the veteran minimum and accept rotational work, he'll extend his career somewhere.
DE Frostee Rucker (cut by Browns): Performance has never matched potential for Rucker. The potential helped him get a massive contract ($20.5 million) from Cleveland last year, but only $5 million was guaranteed. He'll get nothing like that this time around.
DE Junior Galette, New Orleans: He's emerged as a solid pass rusher, but needs to refine his all-around game. The Saints are expected to provide that.
NT Steve McLendon, Pittsburgh: He's dependable against the run, has gradually grown into his role and is unlikely to leave.
DT Arthur Jones, Baltimore: With the Ravens' salary cap crunched, they need to cultivate their more affordable options, which likely means they'll keep the versatile Jones from bolting.
Others: DE Chris Baker, Washington; DT Nate Collins, Chicago; DT Jermelle Cudjo, St. Louis; DT Clinton McDonald, Seattle; DT Andre Neblett, Carolina; DE George Selvie, Jacksonville, DE Daniel Te'o-Neshiem, Tampa Bay; DE Willie Young, Detroit.