ENGLEWOOD, Colo. -- Early in the 2012 season, the Broncos' third cornerback was Chris Harris. From Week 6 onward, it was Tony Carter for all but one game. But what the Broncos' designated No. 3 cornerbacks shared throughout the season was a heavy workload; whoever it was played 78.9 percent of the snaps throughout the year.
It owes to the style of football currently played, which forces teams into nickel and dime coverages more often than not. Realistically, the term "base defense" is passe'; if anything, the base package is a nickel formation, with the nickelback lining up opposite the slot receiver.
That's why the Broncos would be best served by examining the market, even though by the measurements of ProFootballFocus.com, they possess two of the league's top 10 cornerbacks in Harris and Champ Bailey. (Carter, who played 495 snaps mostly as the third cornerback last year, was 28th by the site's metrics.)
Since the third cornerback is a starter by all measurements of playing time, at minimum, depth is needed. Realizing this last year, the Broncos signed Tracy Porter and Drayton Florence, but neither panned out -- although Porter at least made the 53-man roster coming out of the preseason had a game-sealing pick-six in Week 1.
Bailey's future is also a reason to investigate the market. He is expected to continue playing cornerback this season, per John Fox's pronouncement at his season-ending press conference with John Elway, but as he heads into his 15th season, it's wise for the Broncos to build depth both through the draft (with 2012 fourth-round pick Omar Bolden) and free agency to ensure a smooth transition if they move Bailey to safety for the final year of his contract in 2014.
UNRESTRICTED FREE AGENTS:
Brent Grimes, Atlanta: A bit forgotten after tearing his Achilles tendon in Week 1 last year, Grimes is effective in coverage, makes few mistakes and is a steadying influence. The only questions revolve around his health, especially given his age (he turns 30 in July), but if the Achilles has healed, he provides proven quality.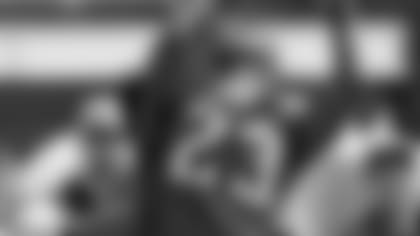 Dominique Rodgers-Cromartie, Philadelphia: He's dangerously close to becoming a "journeyman," since he'll be on his third team since 2010, assuming the Eagles don't re-sign him. Talent has never been the problem, but all the pieces have yet to mesh, and after five years, it's possible they never will. Nevertheless, his skill set and his still-present upside ensures that he'll start somewhere.
Keenan Lewis, Pittsburgh: The Steelers' roster churn helps keep the team fresh -- and also ensures that they rarely overpay. Although Lewis was reasonably effective last year, it was his first full season as a starter, and it was a contract year. He'll be worth more to someone else than the Steelers, even though he might not be worth the contract he might command.
Aqib Talib, New England: Talent has never been the problem for Talib, but four of the last five calendar years have seen him embroiled in some kind of off-field incident, from an arrest for battery on a cab driver to a reported fight at the NFL rookie symposium in 2008 to a suspension for violation of the league's PED policy last 2012. That was the final straw for the Bucs, who dealt him to New England after the suspension, even though cornerback was the weakest spot on the roster. There are also injury concerns (a hamstring problem in 2011, a torn tendon in his hip in 2010).
Sean Smith, Miami: Inconsistency has dogged Smith, who followed a solid 2010 season with a bad 2011, then got off to a good start in 2012 before tailing off late. Smith's measurables are impressive, particularly his size (6-foot-3 and 215 pounds), and his potential is obvious. If a team can properly harness it, then they'll have a steal.
Greg Toler, Arizona: First there was a report that Toler had re-signed with the Cardinals on Tuesday, then it was retracted. A recent spate of injuries (torn ACL, pulled hamstring) is cause for concern, and he's missed 21 games the last two years and 26 of 66 total for his career, but when he's played, he's steadily improved, and had his best season last year -- when he didn't miss a tackle, according to ProFootballFocus.com. Injuries make Toler a bit of risk, but the potential for high reward is here, too.
Derek Cox, Jacksonville: Defensive Coordinator Jack Del Rio knows him well, and he's been a solid starter for the Jaguars. But injuries are a concern -- he's missed 17 games the last three seasons. Consistency is also an issue; ProFootballFocus.com credited him with four missed tackles in a game against Houston last year. But he intercepts passes at a healthy rate -- one every 3.9 games for his career.
Cary Williams, Baltimore: The expected return of Lardarius Webb from a knee injury means Williams might be expendable for the cap-challenged Ravens. Williams will make big plays -- four interceptions in 2012, and two more in the postseason -- but will give them up, too (he was credited with seven touchdowns allowed, per ProFootballFocus).
Chris Houston, Detroit: Houston was having a stellar season until he ran into the Falcons in Week 16 and was picked upon. But no cornerback has been more effective for the Lions the last two years than the 28-year-old Houston, and while he is likely to test the market, the Lions' defensive restoration project will absorb a setback if he doesn't return.
Terrence Newman, Cincinnati: He'll be 35 this year, but he remains a solid all-around cornerback, equally effective in coverage and run support. If the Bengals don't want to retain him, he won't sit on the market long, even though his contract will likely be a short-term one.
Adam Jones, Cincinnati: A few years ago, one would have never thought that the former "Pac-Man" would do anything quietly, but he was quietly effective for the Bengals last year. His troublesome past of drugs, arrests and pro wrestling will scare off some suitors, but if he continues to maintain the low, incident-free profile he's established recently, the 29-year-old should be effective for another two or more years.
E.J. Biggers, Tampa Bay: Cornerback depth was a problem for the Bucs last year after Talib's suspension and the move of Ronde Barber to safety, and Biggers was the Bucs' most effective cover corner, although at 180 pounds, he isn't strong enough to make much of a positive impact against the run. He's a solid No. 2 or No. 3 cornerback who will start somewhere.
Quentin Jammer, San Diego: He's been with the Chargers 11 seasons, and it seems like forever. But even lengthy stints have their end, and Jammer isn't effective in coverage anymore, having lost at least a step over the years.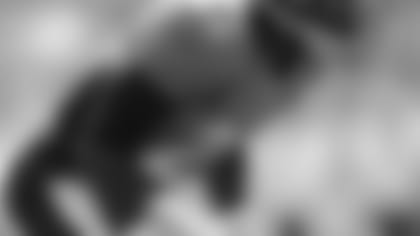 Antoine Cason, San Diego:** Struggled almost as much as Jammer did last year, but he's seven years younger, and that could mean the Chargers bring him back -- but look for additional help to bolster the position overall.
Captain Munnerlyn, Carolina: A solid starter, but the Broncos are already flush with smaller cornerbacks (Munnerlyn is 5-foot-8 and 190 pounds), although he's strong for his size. He's less of a ball-hawk than you'd like, with five interceptions in four seasons, but he did return three of those for touchdowns. His chances of returning to Carolina increased a bit with the release of Chris Gamble.
Tracy Porter, Denver: Assuming the dizziness and headaches that helped sabotage his only Broncos season don't return, he'll get another chance somewhere. In retrospect, the Broncos' one-year contract to Porter was a wise move; he moves on with little fuss, and the Broncos weren't hindered by his absence thanks to the emergence of Harris and Carter.
Mike Jenkins, Dallas: First-round talent hasn't yielded consistent production, and by last year, he was a backup and the subject of trade rumors at the deadline. He played through a bothersome shoulder last year, but that doesn't explain his struggles in the first three seasons of his career. He'll try to find a starting slot elsewhere in free agency, but will likely have to accept a reserve role and work his way back up.
Others: Michael Adams, Arizona; Will Allen, New England; Kyle Arrington, New England; Alan Ball, Houston; Zack Bowman, Chicago; Sheldon Brown, Cleveland; Darius Butler, Indianapolis, Chris Carr San Diego; Michael Coe, Dallas; Bradley Fletcher, St. Louis; Drayton Florence, Detroit; Kelvin Hayden, Chicago; Chris Johnson, Baltimore; Jacob Lacey, Detroit; Pat Lee, Detroit; Elbert Mack, New Orleans; Rashean Mathis, Jacksonville; Brice McCain, Houston; Brandon McDonald, Tampa Bay; William Middleton, Jacksonville; D.J. Moore, Chicago; Ryan Mouton, Tennessee; Chris Owens, Atlanta; Jerraud Powers, Indianapolis; Stanford Routt, Houston; Shawntae Spencer, Oakland; Marcus Trufant, Seattle; Justin Tryon, N.Y. Giants; Brian Witherspoon, N.Y. Giants.
DeAngelo Hall (released by Washington on March 11): Consistency is the concern here. Although he intercepts passes often -- 13 in the last three seasons -- he also is beaten for touchdowns (16 in that same span, according to ProFootballFocus). He's durable, having missed just five games in the last eight seasons, but whoever signs him will have to live with the feast-or-famine nature of his performance.
Chris Gamble (released by Carolina on March 8): His agent, Carl Poston, told ESPN that Gamble will retire rather than test the free-agent market, having endured assorted injuries the last three years.
Aaron Ross (released by Jacksonville on March 8): A bit of a disappointment for a first-rounder (2007), he allowed opposing quarterbacks to post a 109.4 rating throwing in his direction (per ProFootballFocus) last year. He can provide some depth, but isn't an obvious upgrade.
Other(s): Vince Agnew, Dallas
Sam Shields, Green Bay: The interest he draws on the market will depend on the Packers' tender. They would be wise to place no less than a second-round tender on Shields, who was arguably their most effective cornerback in coverage last year.
Others: Philip Adams, Oakland; Jonathon Amaya, Miami; Tremaine Brock, San Francisco; A.J. Jefferson, Minnesota; Bryan McCann, Miami; Cassius Vaughn, Indianapolis, R.J. Stanford, Miami.