One area in which the Broncos' personnel department has succeeded in recent years has been its ability to find 3-4 inside linebackers from the late rounds, undrafted pool and other teams' discard piles.
In the case of starter Brandon Marshall, the Broncos leaned on their original scouting report from the 2012 draft when they decided to sign him to their practice squad a year later; as it turned out, they found a gem. The eventual pairing of Marshall with 2012 sixth-round pick Danny Trevathan gave the Broncos one of the best 3-4 inside-linebacking tandems in the game during the defense's dominant 2015 campaign.
If the Broncos look to bolster their linebacking corps late in the draft, there are plenty of possibilities, including this quintet of under-the-radar prospects: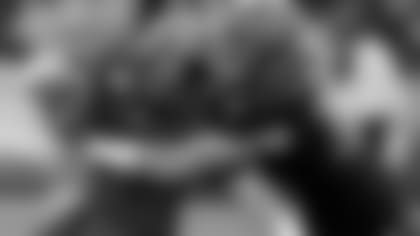 HEIGHT:6-3- WEIGHT:241
ARM LENGTH:32 1/8 inches- HAND SIZE:9 1/8 inches
40:4.62 seconds- BENCH:16 reps
SHORT SHUTTLE:4.25 seconds- THREE-CONE DRILL:6.88 seconds
Despite limited first-team experience at Florida (just 10 career starts), Anzalone displayed potential as an instinctive run stopper during Senior Bowl practices. He consistently read plays as they developed, stuffing multiple carries in succession during a full-pad practice. Although he has more work to do in pass coverage, he has the quickness and size to develop into a solid defender against tight ends.
Health is the primary issue for Anzalone. He dealt with shoulder injuries early in his career and missed five games last fall because of a broken left arm. He completed his recovery in time to take part in the Senior Bowl on Jan. 28.
HEIGHT:6-0- WEIGHT:231
ARM LENGTH:31 inches- HAND SIZE:9 3/4 inches
40: 4.67 seconds- BENCH:17 reps
SHORT SHUTTLE:4.51 seconds- THREE-CONE DRILL:7.20 seconds
A product of perennial high-school powerhouse Long Beach Poly in California, Brown broke into UCLA's starting lineup as a junior in 2015 and demonstrated good range, instincts and open-field tackling ability. The Bruins also used him in the box, where he was a playmaker, posting seven tackles for losses and 2.5 sacks as a senior.
But Brown's calling card is in pass coverage. Just one potential 3-4 inside linebacker in this year's class averaged more passes defensed per game last season than Brown -- Oklahoma's Jordan Evans. Brown broke up 0.75 passes per game last year and added three interceptions.
Brown also improved on his 40-yard dash time at his Pro Day, slicing 0.11 seconds off his Combine time of 4.67.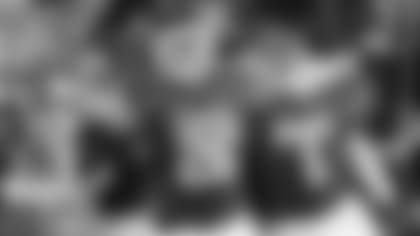 HEIGHT:6-3- WEIGHT:232
ARM LENGTH:31 inches- HAND SIZE:9 3/4 inches
40: 4.60 seconds- BENCH:9 reps
SHORT SHUTTLE:4.35 seconds- THREE-CONE DRILL:7.09 seconds
Evans' timing numbers don't jump off the page, and the three-year starter didn't even receive an invitation to the Scouting Combine. But he has a knack for being around the football, and his work in pass coverage gives him a good shot to find a long-term role in the NFL.
During his Sooners career, Evans averaged 0.47 passes defensed per game -- the most of any linebacker in this year's draft class. That average included a pace of 0.92 passes defensed per game last season, which is also the best among this year's linebackers.
CONNOR HARRIS, LINDENWOOD
HEIGHT:5-11- WEIGHT:242
ARM LENGTH:30 1/8 inches- HAND SIZE:9 3/8 inches
40: 4.73 seconds- BENCH:18 reps
SHORT SHUTTLE:4.31 seconds- THREE-CONE DRILL:7.13 seconds
As you would expect for a draftable prospect from a Division II school, Harris put up massive numbers, averaging 13.2 tackles per game. He started each of the 48 games in which he played at Lindenwood, working at middle linebacker.
Harris is one of the better pure tacklers among linebackers in this year's class. When he has the chance to wrap up the ballcarrier, he rarely fails to finish the job. At 242 pounds, he has the size to take on guards that reach the second level.
His work at the Senior Bowl revealed some areas in which he must improve, particularly in pursuit. Early in the week's practices, he often got caught up in heavy traffic in the box and struggled to keep up with the play. He improved and adjusted to the speed of the action as the week progressed, showing potential for growth once he gets into an NFL camp.
HEIGHT:6-3- WEIGHT:240
ARM LENGTH:32 1/2 inches- HAND SIZE:9 1/2 inches
40: 4.78 seconds- BENCH:25 reps
SHORT SHUTTLE:4.33 seconds- THREE-CONE DRILL:7.28 seconds
At the minimum, Lee should be a solid two-down linebacker and special-teams contributor. He logged 15.5 sacks and 42 tackles for losses in his three seasons as a starter. That gave him an average of 1.55 plays for a loss of yardage per game in that span, one of the best rates for any Division I linebacker over those seasons.
Lee posted a pedestrian 40-yard dash time of 4.78 seconds at Wake Forest's Pro Day, which could lead to questions about whether he can handle coverage responsibilities in the NFL. He made few plays on the ball in pass coverage at Wake Forest, breaking up just two passes and recording no interceptions in three years as a starter.