DENVER – Broncos Executive Vice President of Football Operations/General Manager John Elway sat down with Colorado sports talk legend Les Shapiro to talk football and his career at the JCC Sports Hall of Fame Breakfast on Thursday morning.
During the duo's conversation, Elway covered everything from making his choice to go to Stanford to his most memorable plays and moments. Here are five standout things Elway said.
1. His mom pushed him to go to Stanford
Before Elway was a Hall of Fame quarterback in the NFL, he was a Hall of Fame signal caller for the Stanford Cardinal. He played baseball and football at Stanford, graduating with just about every record for career passing and total offense in the PAC-10 (now PAC-12) and for the Cardinal.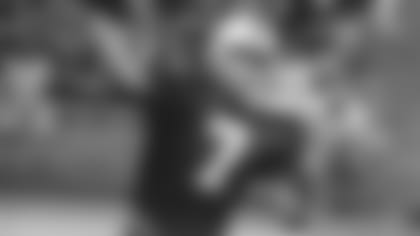 But that almost didn't happen.
Elway's father, Jack, was a long-time college coach, and when Elway was in his recruiting process, Jack took the head coaching position at San Jose State.
"I actually took a trip [to San Jose State]," Elway said. "Back in the day you could take six trips, and San Jose State was one of my trips because when I graduated from high school he got the job at San Jose State. They were in the process.
"I think the No. 1 thing was I wanted to play in the PAC-10. My dad was a coach at Washington State when I was in middle school […]. I was actually a ball boy at Washington State for four years when we were there. I got exposed to the PAC-10, I wanted to play in the PAC-10. But I was real close, I wanted to play for my dad because he was a great coach, but the funny thing is, bottom line, when it was all said and done – the last [three] schools I was looking at [were] Stanford, USC and San Jose State. But ultimately my mom stepped in and said, 'You're going to Stanford.'"
2. It was a father-son duel for all four years
Each year that Elway was with the Cardinal, he and his father squared off.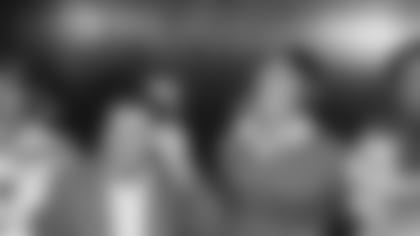 "We played against San Jose State four years in a row," Elway said. "My dad had really good teams at San Jose State. His first two years we won at Stanford, and then my last two years they beat us.
"In my junior year, we played San Jose State but they had a really good football team. It was the worst game I'd ever played in. I was 6-for-24 with five picks and I got hurt against Purdue the week earlier. Five picks—me being color-blind that week—but I sprained an ankle a week earlier, but I said I've got to play against my dad."
But in the end, it turned out to not be a great idea for either father or son.
"Playing was not a good choice, not a good idea," said Elway. "But then, talking to him after the game – they lived in San Jose, and San Jose was probably 45 minutes from Stanford. So [my dad] says, 'What are you doing after the game?' I said I was going to go back to my dorm room and I'm going to sulk and pout. Well, he says, 'I think you should come to San Jose.' I go, 'Well, Dad, I really don't want to go to San Jose.' 'No, I think you really should come to San Jose,' he says, 'You're coming to San Jose.' I said, 'Why do I have to come to San Jose?' He says, 'Because if you don't come to San Jose with me, your mom won't let me back in the house.'
"I ended up going to San Jose." 
3. Only one other NFL QB has been sacked as much as he has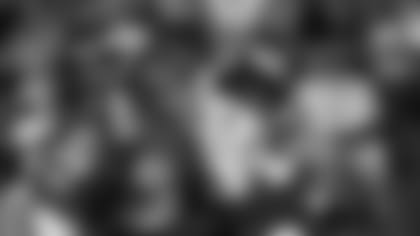 Elway has reached numerous mile stones in his career – but Shapiro made sure to remind him that there's one that has eluded him: the most sacks. Currently, Elway has been sacked the second-most times in his career, behind Brett Favre.
"Do you know who sacked you more than anybody else?" Shapiro asked.
"Junior Seau?" Elway guessed.
With a little help from a young boy in the audience, Elway was reminded that former Kansas City Chief, Derrick Thomas, sacked him 26 times.
4. Winning the Super Bowl over the Packers remains his favorite memory
After suffering four Super Bowl losses, John Elway and the Broncos finally snapped that streak with a 31-24 win over the Green Bay Packers in the 1998 Super Bowl.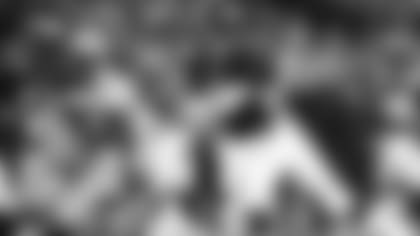 "People ask me what my favorite play was in my career – it was when we kneeled down in the Green Bay game when we knew the game was over. That was my favorite," said Elway.
"I'd taken 50,000 snaps in my life and I was worried about that snap. We worked so hard to get to that point, and not only us as players but when you think about Bronco Country, waiting 38 years for that and we had been so close and there had been so many disappointments along the way, I think it made it even that much better to finally get over the hump."
5. Elway wants Manning to walk off 'into the sunset with a World Championship'
The former Hall of Famer, Elway, and future Hall of Famer, Peyton Manning, often talk shop and exchange philosophies during the season.
"… He's come up to the office several times and we sit there and talk, more about philosophy and […] I want him to know what we're doing," said Elway. "When I do something, I want him to understand why I'm doing something and the reason behind it, why I'm doing it. I think he deserves that."
"Do you get push back?" Shapiro asked.
"Not very often," Elway said. "He has a lot of ideas, I'll say that, and not all of them are in the same line, but he's had a lot of good ideas and we've gone that direction too.
"He understands the idea and what my focus is, and that's trying to win a World Championship and obviously with him being 39-years-old, that's his focus too. I told him this: I appreciate him coming to Denver and playing and finishing his career in Denver and I feel obligated to him as much as I do the Broncos is to try to figure out a way to let him walk away into the sunset with a World Championship."