Quarterbacks like Oklahoma's Baker Mayfield and Wyoming's Josh Allen will attract the spotlight in two weeks when Senior Bowl practices begin. Every repetition will be scrutinized; every throw and decision will be dissected.
But the practices and prospects who will be under the guidance of the Broncos' and Texans' coaching staffs only begin with the two likely first-round passers. There are plenty of other intriguing players to watch among those who have already committed to the game, starting with this quintet of prospects:
Texas-San Antonio edge rusher Marcus Davenport
A long, quick pass rusher, Davenport finished his senior season with 8.5 sacks despite drawing the bulk of the focus from every blocking scheme he faced last season. Davenport's length allows him to get separation from opposing tackles, and his 255-pound frame allows him to hold up well against the run, giving him the potential to be an every-down player from the start, as opposed to just a situational rusher.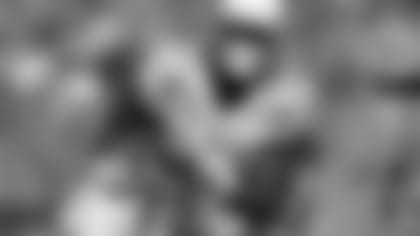 Freeman pulled out of the Ducks' Las Vegas Bowl game against Boise State to focus on NFL Draft preparation -- which includes the Senior Bowl, to which he accepted his invitation last month.
At 238 pounds, Freeman is built to withstand a pounding and accumulate yardage after contact, even against stacked boxes -- something he faced infrequently at Oregon because of its reliance on spread formations. He has the size/speed blend to handle an every-down workload, and his steady college production (6,435 yards from scrimmage, three seasons of at least 1,500 yards from scrimmage, averages of 10.3 yards per catch and 5.9 yards per carry) shows his consistency. But he will have to adapt to earning his yardage in a different style.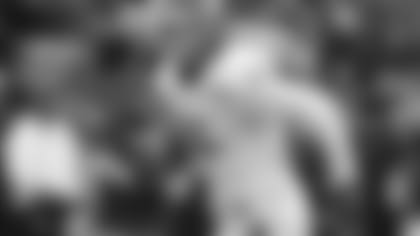 South Dakota State TE Dallas Goedert
Goedert passes all the eye tests, and his pass-catching productivity for the Jackrabbits exceeds that of any other tight end in the Senior Bowl. The 6-foot-5, 260-pounder dominated at the FCS level, posting back-to-back seasons with over 1,100 receiving yards, with a total of 164 receptions, 18 touchdowns and an average of 14.7 yards per catch.
An athletic, one-handed catch against Drake in 2016 got the attention of sports fans outside of the Dakotas and earned him a spot on ESPN SportsCenter's Top 10. If he can make his prodigious production and athleticism translate from FCS to facing a higher caliber of linebackers and defensive backs, he has a chance to be the first tight end selected.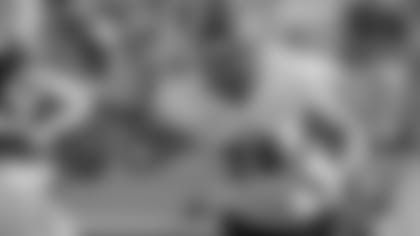 After four years developing under the tutelage of Sean Kugler, who agreed to terms to join the Broncos last week, the 6-foot-3, 330-pound Hernandez could be the best interior-line prospect on either squad at the Senior Bowl. Hernandez is a physical, persistent blocker who plays to the whistle, always finishing his blocks. He might not be able to knock his opposition to the ground as often at the next level as he did in Conference USA, but he should still be effective and will likely stand out in one-on-one drills.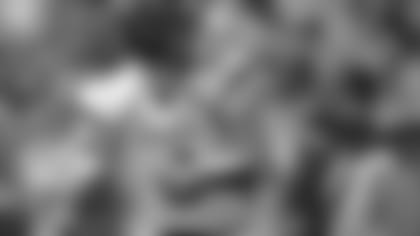 Richmond QB Kyle Lauletta
Along with Oklahoma State's Mason Rudolph and Washington State's Luke Falk, Lauletta could have the most to gain of any quarterback at the Senior Bowl as he looks to make the leap from Richmond, which plays in the Colonial Athletic Association of FCS.
Lauletta has the requisite size (6-foot-3 and 215 pounds) and has poise in the pocket and he can work through his progressions. He has also shown the ability to quickly learn and adapt to different schemes. If he shows that he can adapt to the speed and athleticism from opposing defenses that he didn't see at FCS, he could play his way into the draft's second day.