In his most recent mock draft, ESPN analyst Todd McShay has the Broncos selecting Utah offensive tackle Garett Bolles with the No. 20 pick.
McShay had two other offensive linemen going before Bolles: Western Kentucky guard/tackle Forrest Lamp and Alabama tackle Cam Robinson. He projected the Broncos to take Bolles ahead of Ryan Ramczyk in part because the Wisconsin product has been unable to take part in pre-draft workouts while he recovers from a January hip procedure.
"Offensive-line workouts are not massively important, but there are still things to take from certain results," McShay said on a conference call with national media Tuesday.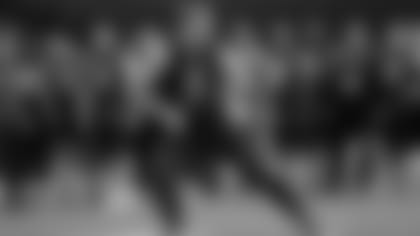 McShay felt that Ramczyk needed the workouts more than most prospects because of his lack of top-level college experience. Ramczyk started just one year at Wisconsin after transferring from Division III Wisconsin-Stevens Point.
"Now you don't have the workouts, and it's just another thing where you're not able to check that box off," McShay said. "Sometimes it just comes down to a tie -- if you have a similar grade for Garett Bolles from Utah as you do on Ryan Ramczyk from Wisconsin, and Bolles worked out well, and you have more information, maybe that becomes the tiebreaker. But there's also a history with Bolles and off-the-field issues that will factor in, as well."
McShay shared his thoughts on plenty of other prospects and positions during his 60-minute question-and-answer session. His thoughts on three other key draft questions follow:
WHEN WILL THE TIGHT ENDS BE PICKED?
McShay expects three tight ends to go in the first round -- one more than in the last six first rounds combined. He projects that Mississippi's Evan Engram will join Alabama's O.J. Howard and David Njoku of Miami (Fla.) in going off the board on the draft's first night.
"I think Evan Engram will very likely be drafted [in the first round]," McShay said. "I think that teams are not looking at him necessarily as a tight end, as much as a matchup piece -- a guy that is basically a wide receiver, but can give you a little bit more in blocking. He can force your hand in terms of mismatches and who you're going to use to cover him."
The tight end run will continue on Day 2, McShay predicts.
"It really is an impressive group, and I think there are probably eight, nine, maybe up to 10 tight ends that could go in the first three rounds," McShay said.
HOW WILL THE QUARTERBACKS FALL?
"I don't want to say it's a deep class, but there's more in that middle range in terms of value than a lot of people have talked about or really thought about coming into the [draft] process," McShay said. "But there are still questions with the top guys." <> McShay said it was "likely" that North Carolina's Mitchell Trubisky would be the first quarterback selected.
Clemson's DeShaun Watson is "very likely" to go in the first round, McShay said. He expects Watson to be the second quarterback selected, but added that the team that drafts him must exercise patience.
"A team is just going to have to believe in his intangibles and his drive to be successful, his maturity, his athleticism [and] adequate-to-good arm strength and the fact that he has the clutch gene," McShay said. "[A team has] to have a plan for him and a way to develop him so that he can transition from that offensive system in college to the NFL and continue to work on his deep accuracy."
McShay was skeptical of Texas Tech's Patrick Mahomes, who is widely considered to be a first-round pick.
"There are some teams that I've talked to that think Mahomes is a media creation. That was the last quote I got last night talking to someone from the league," McShay said. "His tape lines up with someone that you would draft on Day Two. The same [is true] with [Notre Dame's] DeShone Kizer."
Beyond those four quarterbacks sit Tennessee's Joshua Dobbs, Pittsburgh's Nate Peterman and California's Davis Webb. McShay expects them to be selected in the second round.
"I think you could see as many as seven quarterbacks in the first two rounds," McShay said. "There's more depth in that late-first/second/early-third-round range than most years, but this class just doesn't have the elite, No. 1-overall-pick-type of quarterback."
CHRISTIAN McCAFFREY IN THE TOP 10?**
McShay placed the Valor Christian product 10th on his overall draft rankings. In his most recent mock draft, he had the Eagles taking McCaffrey with the 14th pick, but he did not dismiss the idea that the Panthers would take McCaffrey with the eighth pick.
"I don't think it's out of the question, and I don't know that I would have said that two months ago," McShay said.
"With the workout being better than expected and the tape being very, very good and the versatility being there, and then the intangibles as teams have met him and done their research and background on him ... it'll be interesting to see, because I don't think he's out of the question at [No.] 8," McShay added.
"I think 14 is a possibility, as I've mentioned before, the Philadelphia Eagles. But I think it's more likely today that he'll be a top-15 pick than I would have thought even a month or two months ago."