After publishing his second mock draft Wednesday morning, ESPN NFL Draft expert Mel Kiper Jr. discussed why he projects the Broncos will select quarterback Sam Darnold with the fifth-overall pick.
"Darnold has a high ceiling, but ball security issues in 2017 -- his 22 turnovers were tied for most in the FBS -- raised questions," Kiper wrote.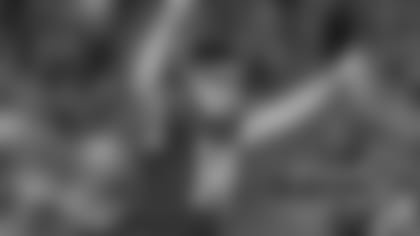 In spite of those concerns, Kiper still believes Darnold's potential will keep him in the conversation for the Broncos with their first pick, and it will keep him in contention to be the first-overall pick.
"You could make certainly a strong argument he could be the No. 1 pick in the draft," Kiper said in a conference call Wednesday. "But I just think after all is said and done, not having the kind of year expected will hurt him a little bit in the evaluation process."
Darnold was perhaps the hottest quarterback prospect after his redshirt freshman season in 2016 when he helped lead the Trojans to a 52-49 victory over Penn State in the Rose Bowl. But in 2017, Darnold struggled with turnovers and meeting high expectations for the team.
"With the turnovers and the bad habits, yeah, you can excuse away some of it to new receivers and new offensive linemen, but some are unforced errors," Kiper said. "I think that the bad habit with holding the ball like a loaf of bread in the pocket and turning the ball over with the fumbles and not stepping up in some of their big games against Washington State, Notre Dame and Ohio State — that's an issue — regressing from what we saw two years ago when he looked like the guaranteed No. 1 pick.
"But he's a talented kid, a great kid, a very hard worker, throws really well on the move, very accurately on the move, throws with anticipation. I thought he played great in that Texas game in September. He looked like everything you wanted a No. 1 pick to be. Then, for whatever reason, the wheels came off a little bit."
However, Kiper's projection could see a significant change once free agency rolls around. If the Broncos sign a quarterback in free agency, Kiper said he believes the Broncos will move away from quarterback with their first-round pick to "drafting to help [their] football team." "When you think about the options that you'd have at that point … they would have a ton of talent staring them in the face," Kiper said. "They would definitely go away from quarterback."