Let the mock-draft season begin.
ESPN draft analyst Mel Kiper Jr. posted his first mock draft Thursday morning, then answered questions from media on a crowded conference call hours later.
Kiper had Utah offensive tackle Garett Bolles mocked to the Broncos with the No. 20 overall selection. Bolles, an energetic, physical tackle, will be 25 years old during the 2017 regular season, as his path detoured because of high-school legal issues and an LDS mission in Colorado Springs before he began his junior-college stint at age 22.
Bolles was one of just three offensive tackles in Kiper's first-round mock, joined by Alabama's Cam Robinson and Wisconsin's Ryan Ramczyk.
"It's a mediocre year for offensive tackles in general," Kiper said.
He sees the depth of the draft on defense, especially on the defensive line. But he also likes the group at tight end, which he addressed when asked about the Broncos' potential pick.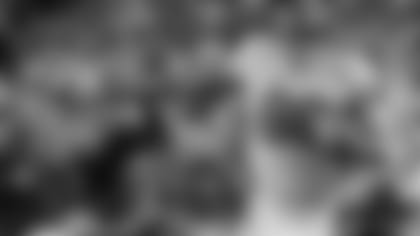 "It's a great tight end class in terms of the top, and there is some really good depth at that position," Kiper said.
He began by mentioning Alabama tight end O.J. Howard, who will be at next week's Senior Bowl.
Howard is the only tight end in Kiper's first-round mock; he had him pegged to the New England Patriots with the projected No. 32 pick.
"I wish he would have got the ball a lot more. I think Alabama Crimson Tide fans wish that, as well. He didn't, but he's got that ability," Kiper said of Howard, who averaged 3.2 receptions per game this season -- but had the only 100-yard games of his college career in the last two national-championship games against Clemson.
"He'll drop a catchable ball now and then, but for the most part, he's a tremendous weapon that they didn't utilize, in my opinion, enough."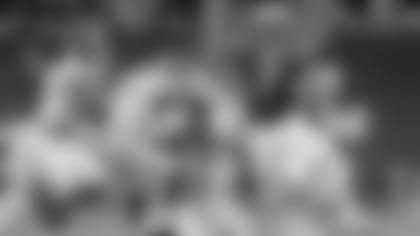 Next, Kiper brought up Virginia Tech's Bucky Hodges, a versatile 6-foot-7, 245-pound talent who can line up at any pass-catching position, from a standard tight-end alignment next to the tackle to the "X" and "Z" spots on the outside.
"[Hodges is] another kind of enigma," Kiper said. "You thought he could be a top-15-to-20 pick. He didn't play like that. But he should test well. He's got tremendous size."
David Njoku, a chiseled, athletic 6-foot-4, 245-pound tight end from Miami (Fla.) is another prospect earning notice, especially after racking up seven touchdowns and 397 yards on 26 catches in his final six games.
"He's had a great year. Look at the later portion of his season; most of his touchdown catches came over the second half of the season," Kiper said. "He can stretch the deep middle. He's got tremendous speed and athletic ability. I thought about giving him to New England in the late first [round] -- I gave them O.J. Howard, [but] could have very easily given him David Njoku."
Michigan's Jake Butt, who is recovering from a torn anterior cruciate ligament, and Clemson's Jordan Leggett were among the other prospects Kiper noted,. That group also included athletic Division II prospect Adam Shaheen from Ashland University in Ohio, who Kiper projects as an early Day 3 pick.
Kiper also put three running backs into his first-round mock draft -- LSU's Leonard Fournette (No. 8, Carolina), Florida State's Dalvin Cook (Cleveland, No. 12) and Stanford's Christian McCaffrey (Green Bay, projected No. 29).
"These kids this year -- whether it be Fournette, Cook, McCaffrey or even D'Onta Foreman from Texas, they are deserving of being in the first-round discussion -- maybe even in the high first-round discussion," Kiper said.