DENVER --The four-game suspension issued to Patriots quarterback Tom Brady and the punishment meted out by the league to the Patriots franchise was the talk of the NFL Tuesday.
It was even the subject of jokes by emcee Vic Lombardi at the John Lynch Salute the Stars Luncheon at Sports Authortiy Field at Mile High.
But it was not a focal point for Executive Vice President/General Manager John Elway. The way he sees it, the sanctions have no impact on the Broncos' business.
"I concern myself with what the Broncos are doing," Elway said, "and I knew that Tom Brady was going to be playing in Week 12, so other than that I wasn't too concerned about it."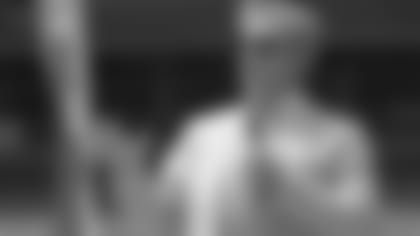 Added Head Coach Gary Kubiak: "They're going to be a great football team, but I've got to worry about the Broncos right now. I'll stick to that."
But Elway did offer his support to NFL commissioner Roger Goodell.
"I think one thing about it is that the game is No. 1, and I think the integrity of the game is No. 1," Elway said. "So the commissioner obviously felt that that was compromised, and did what he believed he had to do.
"I think what the commissioner does -- he's done a tremendous job for this league, especially in the growth that it's seen since he's been here, so I support the commissioner 100 percent."