With the bulk of free agency done, the countdown to the draft is under way, and given the events of March, few positions will be under as much scrutiny for the Broncos as quarterback.
A look at the top 15 prospects at the position in this year's class: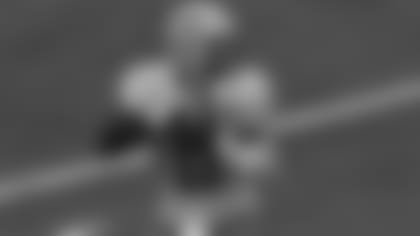 1. CARSON WENTZNorth Dakota State - 6-5 - 237 Arm:33 1/4 inches- Hand:10 inches
If Wentz came from a Power 5 conference -- or perhaps even a Group of 5 one -- there wouldn't be the same level of debate over his prospects. But he's still managed to rise to the head of this year's draft class with a mature combination of fundamentals, arm strength and the ability to read a defense, along with the requisite size measurables, as well as a near-perrfect high release point and an efficient delivery... Overcame a broken wrist last year to play in the national championship game, and then answered a slew of questions with an outstanding week of work at the Senior Bowl.
JARED GOFF California - 6-4 - 215Arm: 32 3/4 inches - Hand: **9 inches
The hands are smaller than you'd like, but the arm strength, the ability to read defenses and the feel for the game are everything you'd want in a quarterback ... Goff's biggest issue will be making the scheme transition from college to pro, having to work under center more and being able to deal with narrower windows. However, Cal's offense also forced him to make the kind of 15-plus throws he will have to make in the NFL; this makes his transition less steep than a quarterback like Paxton Lynch ... His five-interception night in a loss at Utah last October sticks out like a sore thumb. Goff forced one throw after another and never looked as uncomfortable as he did that night. He also displayed some happy feet under pressure, which exacerbated his issues. But he rebounded well from that game, and threw just four interceptions in the seven games that followed against 26 touchdowns.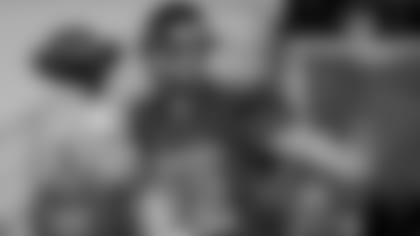 3. PAXTON LYNCHMemphis - 6-7 - 244 Arm:32 1/4 inches- Hand:10 1/4 inches
Lynch displays an outstanding feel for the game and the rush, and he uses his size well, demonstrating good vision while also looking very comfortable under pressure. Although he's tall, there is nothing awkward about his movements, especially as he feels pressure; he is very smooth ... His accuracy increased over the course of his college career; he improved his completion percentage from 58.2 in 2014 to 66.8 two years later, and his interception ratio dropped to where he had just one of every 111.8 passes picked off last season ... As with Goff, there's one game in particular that offers cause for concern: a 16-of-37, 106-yard performance in a Birmingham Bowl loss to Auburn. Memphis' coach, Justin Fuente, had moved on to Virginia Tech by then, hindering his preparation. But that's a game where you would have liked for Lynch's natural abilities to shine through, and they didn't.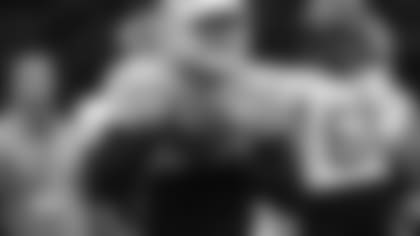 4. DAK PRESCOTTMississippi State - 6-3 - 226 Arm:32 1/4 inches- Hand:10 7/8 inches
Productive, tough quarterback who makes good decisions, has sufficient feel for pressure and can throw on the run ... Will have to learn how to work effectively in the pocket and under center. He throws well on the run, but needs to refine his footwork to find the same kind of accuracy and touch in the pocket ... Despite inconsistent footwork, gradually improved his accuracy, with his completion percentage rising from 58.4 percent as a sophomore to 66.2 as a senior. He also cut his interception rate each season, and was picked off just five times as a senior -- although four of them came in his last four games ... Is often compared with Tim Tebow, a comparison I find unfair. Prescott is miles ahead of where Tebow was a passer, possessing a quick, explosive delivery that Tebow lacked. Prescott also did well during Senior Bowl week at getting to the second read and finding late-opening targets downfield ... A recent DUI arrest could depress his draft stock a bit. It will lead to some pointed questions, but it seems more likely that it is an isolated incident rather than a sign of trouble ahead. If that is the case, it is possible that could be the learning experience he needs to help speed along his maturation.
CONNOR COOK Michigan State - 6-4 - 217Arm: 33 inches - Hand: **9 3/4 inches
Cook is more pro-ready than some of the quarterbacks ahead of him, but two questions linger: 1) Does he have a high ceiling? 2) What are his leadership qualities? The latter, in particular, became a discussion topic over the winter after he declined a Senior Bowl invitation, citing injuries and the wear and tear of a 14-game season. The fact that he was not a team captain also arose, although that was in part due to Michigan State's practice of rotating captains as selected by a team council, of which he was a member ... Can make a variety of throws, shot and long, and gets to the second read -- when he has time. When he's under pressure, things tend to break down; all of the quarterbacks above him have better feel for the rush.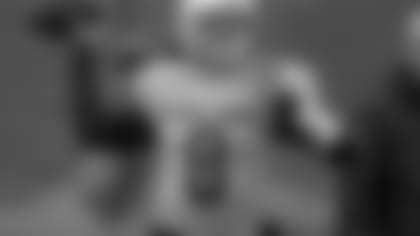 6. KEVIN HOGANStanford - 6-3 - 210 Arm:32 3/8 inches- Hand:10 1/4 inches
The best decision-maker among quarterbacks in this year's class; his completion percentage improved each season, as did his interception rate ... He will be a quick study; as you'd expect from a Stanford quarterback, he's smart and can quickly process a defense ... Can keep a defense honest with his feet; he ran for 1,249 yards and 15 touchdowns during his Stanford career ... Needs to trust his arm and receivers on deep passes; he often settles for underneath passes when he has open targets 15 or more yards downfield ... He will need some coaching on his footwork and delivery; he has a wide stance and a tendency to not get his feet set, which exacerbates an elongated wind-up that will need to be corrected at the next level.
CARDALE JONES Ohio State - 6-5 - 253Arm: 33 3/4 inches - Hand: **9 3/4 inches
His emergence late in the 2014 season after injuries to Braxton Miller and J.T. Barrett sent his stock skyrocketing as he led the Buckeyes to a national championship. But after a scattershot 2015 performance, Barrett reclaimed the job, and his presence spurred Jones to turn pro ... Jones is an outstanding deep passer; he will stand in the pocket and fire with sufficient velocity and touch. He'll throw the football into tight windows, especially down the middle, and trusts his receivers. But he needs to develop more consistent footwork; his struggles here prevented him from being an effective underneath passer. He also doesn't handle the pass rush as well as he needs to, both in terms of getting out of the pocket and in throwing under duress.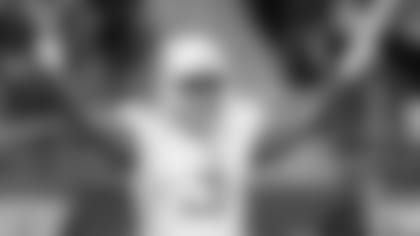 8. VERNON ADAMSOregon - 5-11 - 200 Arm:30 1/4 inches- Hand:9 1/8 inches
His size is less-than-ideal, but he makes up for it with an innate ability to feel the pass rush and escape from it, good decision-making (he had just six interceptions last year and is willing to take what the defense gives him) and an ability to get to the second read and work through his progressions that belies his years ... Received rave reviews for his work during East-West Shrine Game practices ... His windup needs to become more compact; if he can do this while maintaining his strength, he will be able to make pro-style throws because the ball has pop when it leaves his hand.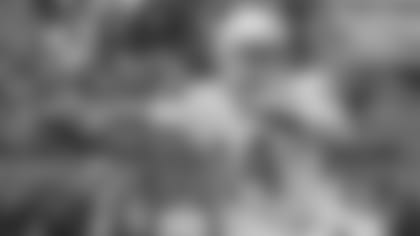 9. CHRISTIAN HACKENBERGPenn State - 6-4 - 223 Arm:32 inches- Hand:9 inches
Physically, he has all the tools. He looks the part of a pro quarterback. But a high sack rate and interception rate and a low completion percentage (he dropped from 58.9 in 2013 to 53.5 last year) raise red flags ... Penn State's offensive line did him no favors, but at the same time, he appeared to struggle with feeling the pass rush and didn't show the ability to escape; very much a by-the-numbers quarterback who needed everything else to go right to make plays ... His sack rate of one every 10.4 pass plays will have to improve, or he won't last long in the NFL ... According to a Yahoo! Sports report, Hackenberg also received criticism for the perception that he blamed Penn State coach James Franklin for some of the issues he and the Nittany Lions had the last two years after Bill O'Brien's departure for the Houston Texans.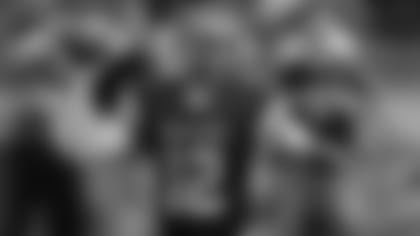 10. BRANDON DOUGHTYWestern Kentucky - 6-3 - 213 Arm:32 inches- Hand:9 1/8 inches
Massively productive, but flying below the radar because of WKU's conference (Conference USA) and a quarterback-friendly scheme. But that scheme has its drawbacks; he rarely had to get to the second read, so he will have a steep learning curve and probably needs one to two years to learn and adjust ... He can get into rhythm as well, if not better, than any quarterback in this class, and also does well at extending the play and going off-script. He trusts his receivers to make catches in traffic and is better than most college quarterbacks at getting the ball into narrow windows.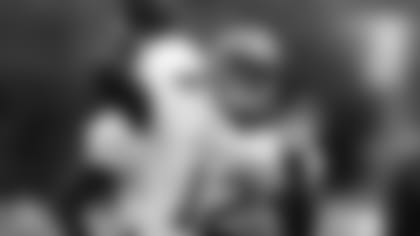 11. JACOBY BRISSETTN.C. State - 6-4 - 231 Arm:32 1/4 inches- Hand:9 3/4 inches
His size and ability to bounce off and away from contact makes him an outstanding dual threat; defenses will have to account for his feet, and he could become a team's best ground threat near the goal line ... Needs to do a better job getting his feet set and not letting pressure result in sacks; he absorbed 37 last year, one every 11.7 pass plays ... One of the best leaders in this draft class, but will need some fundamental work to become an accurate passer at the next level.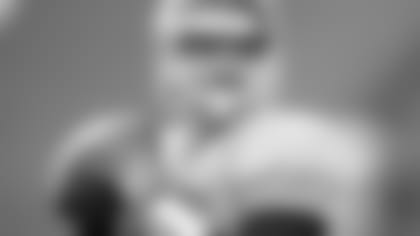 12. BRANDON ALLENArkansas - 6-1 - 217 Arm:31 1/4 inches- Hand:8 7/8 inches
Hand size is perhaps the biggest issue with Allen; he was the only quarterback at the Combine whose hand measurement was not at least nine inches. His 8 7/8-inch measurement at the Combine was three-eighths of an inch greater than at the Senior Bowl, which he attributed to stretching exercises ... The small hands will take him off some teams' draft boards, but his skill set is worth a look, and during Senior Bowl practices he looked particularly adept at throwing on the run and off play-action.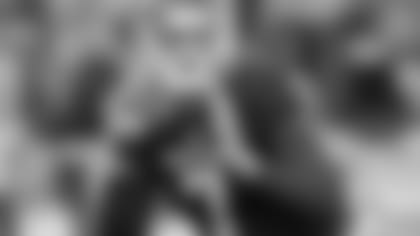 13. NATE SUDFELDIndiana - 6-6 - 234 Arm:34 1/4 inches- Hand:9 7/8 inches
Sudfeld and Broncos WR Cody Latimer were a productive combination at IU before Latimer became a second-round pick in 2014 ... Sudfeld's arms are the longest of any quarterback who is at the Combine, and that sometimes leads to a delivery that is elongated. Inconsistent footwork leads to further accuracy issues, and he will need to be coached up.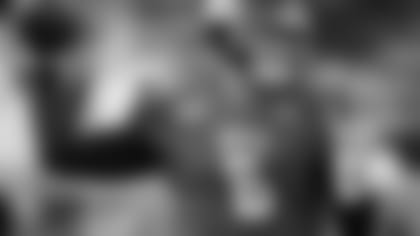 14. CODY KESSLERSouthern California - 6-1 - 220 Arm:32 5/8 inches- Hand:10 7/8 inches
He delivered some of his steadiest play down the stretch last season, following his worst stretch of the season (four interceptions in two consecutive losses to Washington and Notre Dame) by notching a 12-to-1 touchdown-to-interception ratio the rest of the way as USC won five of its last six regular-season games to make the Pac-12 championship ... Kessler's size is less than ideal and he did not distinguish himself at the Senior Bowl, where he struggled with downfield throws. Kessler will take what's there and is comfortable checking down rather than trying to force it into coverage. He's smart and can manage an offense, and even if he doesn't develop into a starter, Kessler should settle in as a long-term backup.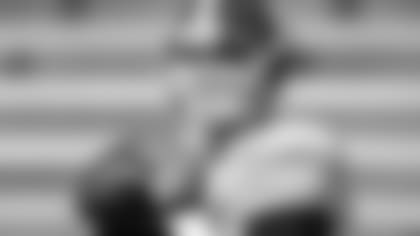 15. JAKE COKERAlabama - 6-5 - 236 Arm:32 inches- Hand:9 1/8 inches
Not invited to the NFL Combine, in part because his postseason emergence came after the invitation list was set ... Relative lack of experience hurts him; he didn't become a full-time starter until last year, when he completed 66.9 percent of his passes ... He has a nice, easy delivery, but lacks a strong arm, and hasn't shown the ability to get to the second read yet. One of many prospects who will need a year working on the scout team to get a read on his potential.
Trevone Boykin, TCU
Jeff Driskel, Louisiana Tech
Vad Lee, James Madison
Jake Rudock, Michigan
Joel Stave, Wisconsin
Marquise Williams, North Carolina
Josh Woodrum, Liberty