**1. COREY DAVIS, WESTERN MICHIGAN**
HEIGHT:6-3- WEIGHT:209
ARM LENGTH:33 inches- HAND SIZE:9 1/8 inches
Other receivers have more impressive measurables, but Davis might be the most natural NFL receiver in this class. He runs precise routes, has outstanding natural fluidity and uses his vision well to avoid defenders and rack up yardage after the reception — all of which contribute to his career average of 105.7 yards per game.
Davis was slightly less productive against Power Five conference opponents than the rest of WMU's foes, but the discrepancy isn't alarming. He averaged 5.8 receptions for 77.9 yards per game against Power Five teams, compared with 6.8 catches for 111.8 yards against Group of Five and FCS schools. But one of his best games came against Michigan State in 2015, when he grabbed 10 passes for 154 yards and a score.
2. MIKE WILLIAMS, CLEMSON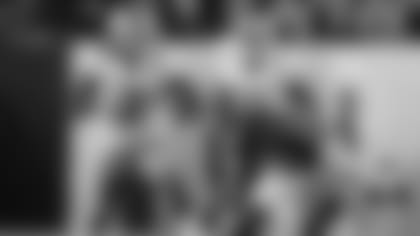 HEIGHT:6-4- WEIGHT:218
ARM LENGTH:33 38 inches- HAND SIZE:9 3/8 inches
40: 4.53 seconds- BENCH:15 reps
After a neck injury that cost him all but one game of the 2015 season, Williams bounced back last year and helped lead Clemson to the national championship by racking up 1,361 yards and 11 touchdowns on 98 receptions.
He possesses an ideal combination of size and fluidity. His height, weight and arms make him the kind of long, strong receiver that will be unaffected by press coverage. His body control and hands allow him to make receptions downfield even when the pass is a bit inaccurate.
Williams' predecessors at Clemson, Sammy Watkins and DeAndre Hopkins, have three 1,000-yard seasons in seven combined campaigns. Williams is a good bet to join them early in his career.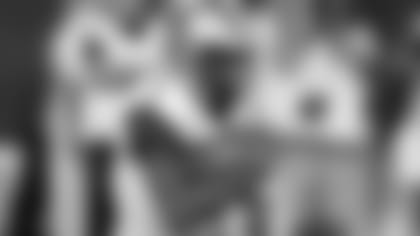 HEIGHT:5-11- WEIGHT:188
ARM LENGTH:31 1/2 inches- HAND SIZE:8 3/4 inches
40:4.22 seconds
Ross isn't Darrius Heyward-Bey 2.0 -- a Combine track star who doesn't have the film to back it up. He's one of the best route-runners in this class, using double moves to get separation on the outside. This helped him score once every 4.8 times he caught the football last season. His route-running also ensures that he can be one of the most versatile receivers in this draft; he can work in the slot and outside.
The biggest concern for Ross is health. As he crossed the finish line with his Combine-record 40-yard dash, he pulled his hamstring. Knee problems sidelined him for the entire 2015 season, and he underwent surgery in March to fix a torn labrum.
4. ZAY JONES, EAST CAROLINA
HEIGHT:6-2- WEIGHT:201
ARM LENGTH:32 1/2 inches- HAND SIZE:9 inches
40: 4.45 seconds- BENCH:15 reps
SHORT SHUTTLE:4.01 seconds- THREE-CONE DRILL:6.79 seconds
Few receivers in this decade had more of their offense flow through them than Jones did at ECU. That led to the perception that his Division I-record 158 receptions last season was a product of scheme and not being in a Power Five conference.
Then he went to the Senior Bowl and caught everything. It didn't matter whether he was outside or in the slot. His ability to adjust to the football, create separation with a twitch of his shoulder and quickly adapt to different quarterbacks put him right behind Alabama TE O.J. Howard as the best skill-position player on the field that week.
Jones has plenty of family history in the NFL, as well. His father, Robert, played linebacker with four teams from 1992-2001, and his uncle, Jeff Blake, was a Pro Bowl quarterback for the Bengals as part of a 14-year-career with seven teams. His older brother, Cayleb Jones, is currently with the Vikings.
5. COOPER KUPP, EASTERN WASHINGTON
HEIGHT:6-2- WEIGHT:204
ARM LENGTH:31 1/2 inches- HAND SIZE:9 1/2 inches
40: 4.62 seconds
SHORT SHUTTLE:4.08 seconds- THREE-CONE DRILL:6.75 seconds
Like Jones, Kupp exploded during Senior Bowl week, proving that his massive career numbers -- 6,464 yards and 73 touchdowns on 428 receptions -- were not simply a product of FCS competition in the Big Sky conference.
EWU used Kupp outside and in the slot -- and it is in the latter position where he could be a matchup nightmare. At 6-2 and 204 pounds, he's bigger and stronger than most slot receivers, and he has the on-field quickness and precise route-running you would expect from a player 10 to 15 pounds lighter.
Teams that use smaller nickel cornerbacks on slot receivers will likely have trouble coping with Kupp; his presence will force tactical adjustment, which is a big reason why he shouldn't last beyond the second round.
Taywan Taylor, Western Kentucky

Chris Godwin, Penn State
ArDarius Stewart, Alabama
Chad Hansen, California
Juju Smith-Schuster, USC
Isaiah Ford, Virgiina Tech
Carlos Henderson, Louisiana Tech
Amara Darboh, Michigan
Mack Hollins, North Carolina
Ryan Switzer, North Carolina
With Demaryius Thomas and Emmanuel Sanders both under contract through the 2019 season, the Broncos are set on the top line of the depth chart. Sanders turned 30 last month and Thomas will be 30 in December, but both are durable, missing just one game between them in their three seasons together. Sanders has three consecutive 1,000-yard seasons; Thomas has five. With good health, both of those streaks should continue.
Beyond them, it's wide open, with plenty of potential.
Jordan Taylor, a former practice-squad receiver, amassed 209 yards and two touchdowns on 16 catches in his first season on the 53-man roster. In limited action, he displayed outstanding hands and a knack for adjusting to the football in mid-flight.
Bennie Fowler has 348 yards and two touchdowns on 27 receptions the last two seasons; he has a knack for clutch catches, but had a key drop at Tennessee last December.
Cody Latimer, the Broncos' 2014 second-round pick, has made a mark on special teams. But he has just 158 yards and a touchdown on 16 career receptions. Of the four returning receivers, he is the only one that could be an unrestricted free agent in 2018.
The other returning wide receiver from last season's final 53-man roster is Kalif Raymond, whose return skills and potential as a slot receiver make him an intriguing option. If he can build off the flashes of brilliance he showed on special teams last year, he could have a solid place in the rotation.
TEN-YEAR HISTORY: WRs DRAFTED BY BRONCOS
The Broncos selected four receivers in a three-draft span from 2008-10, including three standouts: Eddie Royal, Demaryius Thomas and Eric Decker. Their success ensured that the Broncos didn't have a gaping hole at wide receiver in John Elway's first years in charge of the team's football operations, and helped contribute to the selection of just two wide receivers in Denver's last six drafts.
The free-agent signing of Sanders in 2014 after Decker departed in free agency further burnished the corps. Elway and his staff have also done well at finding undrafted receivers to provide depth; Fowler, Taylor and Raymond were all originally signed as college free agents and spent time on the practice squad.
2007:None
2008:Eddie Royal, Virginia Tech - Round 2, No. 42 overall
2009:Kenny McKinley, South Carolina - Round 5, No. 141 overall
2010:Demaryius Thomas, Georgia Tech - Round 1, No. 22 overall; Eric Decker, Minnesota - Round 3, No. 87 overall
2011:None
2012:None
2013:Tavarres King, Georgia - Round 5, No. 161 overall
2014:Cody Latimer, Indiana - Round 2, No. 56 overall
2015:None
2016:None