The Broncos will take on the Giants at MetLife Stadium on Sunday, Sept. 12 at 2:25 p.m. MT.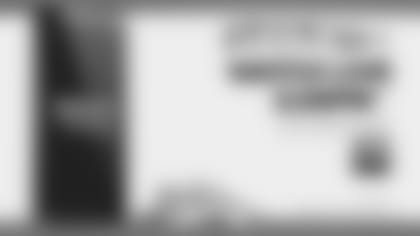 MATCHUP
The 2021 season is, at long last, finally upon us.
As the Broncos kick off their campaign with hopes of returning to the playoffs for the first time since the 2015 season, they'll do so on the road against the New York Giants, who are also hoping to break a similar skid.
For Broncos fans, the biggest matchups to watch will probably be on offense as new starting quarterback Teddy Bridgewater takes the reins. He'll be joined by a corps of offensive weapons that is led by WRs Courtland Sutton and Jerry Jeudy, RB Melvin Gordon III, TE Noah Fant and a veteran-laden offensive line that returns four of five starters from the previous year. The Giants have a talented group on defense that includes former sixth-overall pick DT Leonard Williams, 2020 Pro Bowler CB James Bradberry and another former first-rounder in safety Jabrill Peppers.
Defensively, the Broncos should be at or near full strength. OLB Von Miller will be back for his first regular-season game action since 2019, and he may find plenty of success with Denver's secondary backing him up. The new-look group features perhaps the best safety tandem in the league with Justin Simmons and Kareem Jackson, and their cornerback cohorts — including Ronald Darby, Kyle Fuller, Bryce Callahan and rookie Pat Surtain II — may be among the best in the league, too. Against Giants QB Daniel Jones, the defense may get a good shot to make game-changing plays; Jones was sacked 45 times in 2020 (fourth-most in the NFL), has fumbled 29 times in two years and has thrown 22 interceptions over 27 career games. Weapons like WR Kenny Golladay, TE Evan Engram and RB Saquon Barkley, though, could help him be quite effective.
INJURY UPDATE
The Broncos will be almost at full strength for the season opener, as they listed only OLB Bradley Chubb (ankle) with a game status. Chubb, who is questionable for the game, was one of five Broncos who appeared on the injury report during the week. Fant (knee), Miller (ankle), TE Albert Okwuegbunam (knee) and Sutton (knee) all ended the week as full practice participants and did not receive a game status, indicating that each of them will be available on Sunday.
The Giants do not have the same amount of certainty as it pertains to injuries. Starting TE Evan Engram (calf) is out, and Barkley (knee) and DB Adoree' Jackson (ankle) are questionable.
The full week's injury report can be viewed here.
WATCH ON TV: FOX
WATCH ON MOBILE
In-market fans can stream the game on DenverBroncos.com or in the Broncos 365 app via mobile web on iOS on iPhones and iPads and through the Yahoo Sports app. Streaming is available on Android devices on the Yahoo Sports app only.
LISTEN LIVE
LOCAL ENGLISH RADIO (KOA - 850 AM/94.1 FM & The Fox - 103.5 FM)
SOCIAL MEDIA ACCOUNTS
Follow the Broncos for live game-day updates, videos and behind-the-scenes photos: