The Broncos had won their first preseason game of 2015, but Joe DeCamillis returned from Seattle disappointed. Seahawks wide receiver Tyler Lockett had burned the Broncos' special-teams squad for 204 yards on one punt return and four kick returns, including a 103-yard runback for a touchdown.
Luckily it was just the first game; there would be plenty of time to correct errors, and eventually the roster would be whittled down to make for a less variable special-teams unit.
Criticism came from multiple directions after the miscues in Seattle — even from his own home.
"The great thing about it is, when you go home, you have such support from your wife," DeCamillis joked. "No, not so much. She's the worst critic. She's like, 'We're not even going out. You played pitiful. I don't want to be around you.' She just wants accountability just like I do."
But Dana DeCamillis isn't just any Broncos fan. Before she became Dana DeCamillis, she was Dana Reeves, daughter of Broncos Ring of Fame head coach Dan Reeves.
Dan didn't join his daughter in offering Joe any tips this time, but DeCamillis knows he can count on the man who showed him he could make it in the NFL.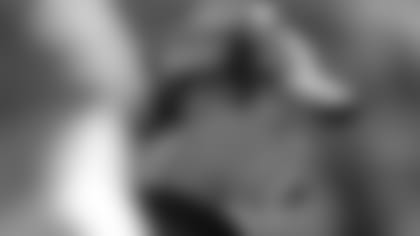 In 1988, Dan and his wife, Pam, headed out on the road to Laramie, Wyoming. They were going to watch an All-American wrestler, but this wasn't exactly a scouting trip of the normal type for the Broncos head coach.
The wrestler, DeCamillis, had been courting Dana while the two attended the university, and Dan came to the realization that he had better meet this young man if things were getting serious.
"I just knew that she was all excited about this guy she was dating and we hadn't even met him yet and she was talking about getting married," Dan recalled.  "*Wait a minute. *We haven't even met this guy yet!"
DeCamillis was a Denver-area native who had been an excellent high school football player, and a particularly outstanding wrestler, which continued into his collegiate years. He grappled and pinned opponents en route to being an All-American in 1988 as a senior in the 167-pound weight class.
So Dan and Pam watched him wrestle, and they learned what many of DeCamillis' opponents did during a match against him.
"He was tough as nails," Dan said.
DeCamillis, who remains sixth in Wyoming wrestling history with 121 career victories, is sure he remembers the match.
"I think I won, I know that," he said, with a confident smile. "Or did I win? I'm not sure."
OK, well, regardless of how he came out in the match, DeCamillis came out of the weekend having impressed the Reeves family considerably.
Once DeCamillis completed college, he began work on a graduate degree while helping coach Wyoming's wrestling team. He viewed teaching as his career path, and so he began immediate preparation with his sights set on becoming a teacher, as well as a high-school football and wrestling coach.
But then he got a call from Dan. The Broncos head coach told him there was a job opening for an assistant position, and he wanted DeCamillis to take it. The Broncos had an innovative strength and conditioning coach in Al Miller, and DeCamillis could pick up essential wisdom and experience.
At first DeCamillis turned him down. He didn't want it to seem like a case of nepotism, and he wasn't sure he was ready to handle such a job.
Reeves was insistent, however. He called a second time, and then a third.
"If you can't do this job," Reeves told him, "well, I'll fire you."
Convinced, DeCamillis joined the Broncos' coaching staff.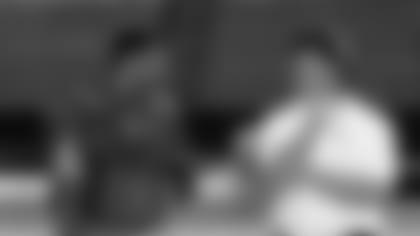 "We had Al Miller," Reeves recalls. "He needed somebody and Joe had been a wrestler at Wyoming and I had watched him wrestle. […] He was getting out and had a great work ethic and I thought he'd be good, and he really excelled with a good teacher because Al, I thought, was one of the best weight coaches."
Technically, DeCamillis' position was Assistant to GM and Head Coach, but he had a number of responsibilities, which included some work on special teams in his second year. He moved up to Administrative Assistant in 1990 and then Defensive Quality Control from 1991-92.
To begin, DeCamillis worked with the Broncos' special teams coach, Harold Richardson, and then got in contact with two coaches to help him on his way. The first was Mike Nolan, then a Broncos linebackers coach who had also coached their special teams in 1987 and 1988. The second was Mike Westhoff, an innovative force in Miami as the Dolphins' special teams coach.
DeCamillis began studying with those two gurus and got his first special teams coaching position when Reeves was fired in 1992 and then hired as the Giants' head coach.
"So when I got fired here and got hired in New York, I decided to make him the special teams coach," Reeves said. "It was tough on him because he was the coach's son-in-law and everybody said that's how he got the job but he did a tremendous job. He's a great teacher and that's what coaching is."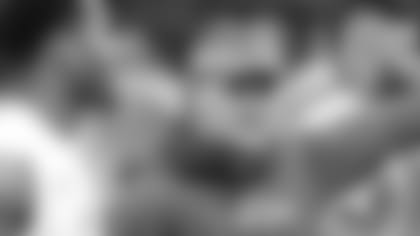 In his first year, DeCamillis helped turn around the Giants' major weakness: covering punt returns. They improved from 27th to third in the NFL in punt coverage, with just 5.6 yards allowed per return. A year later, the Giants improved from 27th in kick return yards allowed per attempt to 13th. During his four years in New York, the Giants also scored on six kick returns, the fourth-most in the NFL during that period. But after a terrific first year in which the Giants made the playoffs, the team struggled in the three years that followed. Reeves would make his next coaching stop in Atlanta, and DeCamillis would go with him.
Following a disastrous 1996 season in which they went 3-13, the Falcons desperately wanted to bounce back to respectability, and DeCamillis brought an enormous positive impact to their special teams. They jumped from 28th to No. 1 in punt return yards allowed per attempt and from 25th in kick returns allowed per attempt to 16th.
Atlanta had much more sustained success than the Giants, including a Super Bowl XXXIII appearance against the Broncos. DeCamillis' units made high marks in different areas from year to year and though Reeves left the Falcons in 2003, DeCamillis stayed for another three seasons.
Since then, he has lived the coach's life, making stops around the league, where he's consistently left a positive impact. With his return to his hometown to coach the Broncos, a prodigal son of sorts has come back to the place where he thought he didn't belong.
Reeves had confidence in DeCamillis' ability in 1989 when he first convinced the former wrestler that he could work in football, and in the years that followed, DeCamillis proved him right.
"It's been great," DeCamillis said in August. "You get to work with a bunch of guys, guys that have to make it. That's important and, you know, you get a chance to hopefully get them a start. We saw Shannon [Sharpe] out there [at practice] today; he was one of the guys that that's how he made it his first few years, or his first year, I know that. That's a challenge and it's fun to see those guys graduate, really, to be honest with you."
The feeling of graduation is certainly one DeCamillis can identify with, too, because that's exactly what he did in his first few years working in the NFL. He exceeded his expectations, took on more responsibility and earned his way to become one of the most well-respected coaches in his field.
"Joe's a great teacher," Reeves says, "and I think he's evolved into one of the better special teams coaches in the league."
[This article was originally published on Oct. 23, 2015.]