ENGLEWOOD, Colo. — Broncos scout Cornell Green, who also boasts an illustrious career behind him as an outstanding defensive back and an overall athlete, will conclude his career on Sunday following the last day of the 2015 NFL Draft.
Green has scouted for the Broncos for 28 years and 35 years overall. In 2010, he earned the AFC Scout of the Year Award from the Fritz Pollard Alliance.
Amazingly, Green actually began scouting when he was an active player with the Cowboys, with whom he spent his entire 13-year career. As a Cowboy, Green was a five-time Pro Bowler and a four-time First-Team All-Pro selection, and he won a Super Bowl with Dallas in Super Bowl VI.
But Green's talents weren't just in football. Green was a great basketball player, helping lead the Utah State Aggies to the Sweet Sixteen in the 1962 NCAA Tournament. Green was the first underclassman in school history to lead the team in scoring and he still holds the school's records for career rebounds (1,067), total rebounds in a season (403), free throws made (227), free throws attempted (324) and he's fifth overall in school history in career scoring.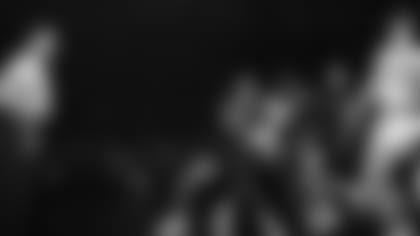 In 1993, he was added to Utah State's Athletics Hall of Fame, and then he was inducted into the State of Utah Basketball Hall of Fame in 2001. As an Aggie, he was a two-time All-American, a three-time All-Skyline conference player and the 1959 Skyline Conference MVP. In the photo to the right, Green controls a rebound in the 1960 NIT Tournament against future Hall of Famer Len Wilkens.
After his collegiate career, the Cowboys signed him and Green picked up the game quickly and became a full-time starter in his second season.
In 1985, Green was named to the Cowboys' 25th Anniversary Team.