DL Rulon Jones (Round 2, No. 42 overall)
S Mike Harden (Round 5, No. 131 overall)
G Keith Bishop (Round 6, No. 157 overall)
One savvy trade and one lousy one defined this draft.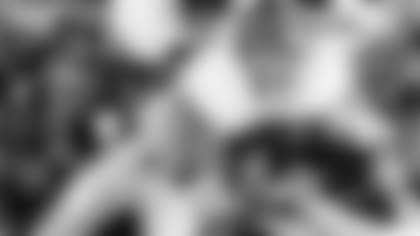 In 1979 came the prescient trade, which sent Lyle Alzado to Cleveland in a deal that got the Broncos the No. 42 overall selection, which became Rulon Jones.
Playing the same position as Alzado, Jones picked up where Alzado left off. He made an immediate impact as a rookie, leading the Broncos with 11.5 sacks (unofficial stat in 1980), including three sacks in a December home loss to Oakland. He would pass Alzado, and by the time he retired, was second in Broncos history in sacks; his 73.5 sacks was just 1.5 short of Barney Chavous' tally. Jones still sits fourth all-time in sacks.
Harden and Bishop both became long-term starters. After working as a rotational safety and seeing some spot starts early in his career, Harden moved to cornerback in 1983, and started there for the five seasons that followed before moving back to safety in 1988.
Bishop also took a while to gain traction, seeing some rotational work in 1980 and spending the 1981 season with a torn tendon in his right foot. But in 1983, he was a Week 1 starter, and remained on the first team until injuries ended his career after 10 seasons.
Of course, he's best known for his famous quote in the Broncos' huddle at their 2-yard line in the 1986 AFC Championship Game in Cleveland, when he surveyed the situation, the score (a 20-13 deficit) and the hostile, dog-biscuit-brandishing crowd and in a statement that was equal parts confident and tension-breaking, noted, "We've got 'em right where we want 'em."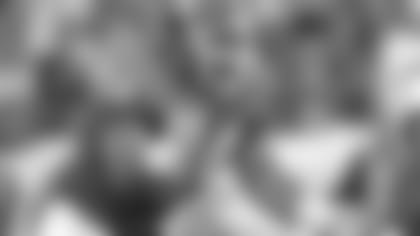 Bishop protected John Elway in the 1980s. Today, the former DEA agent protects the entire Broncos organization as the club's vice president of security.
A collection of three long-term starters, including two two-time Pro Bowlers, represents an excellent haul from the 1980 draft. But it ranks only No. 9 because it could have been so much more -- if not for one of the worst trades in Broncos history.
That trade was one the Broncos thought would take them over the top after three consecutive playoff appearances. With age catching up to Craig Morton and their backups unable to seize on the opening provided by Morton's nagging injuries, the Broncos made a massive trade, sending their first- and second-round picks, along with backup QB Craig Penrose, to the New York Jets for Matt Robinson.
Robinson was considered a starter-in-the-making at the time, but could not dislodge Richard Todd, the Jets' established starter.
With such a steep trade price tag, Robinson was expected to be the starter and guide them to their second Super Bowl. But the team sruggled early under his direction, starting 1-3 before a Week 5 win over Cleveland. Robinson's numbers were abysmal; he had a 38.2 quarterback rating on 59-of-123 passing for 705 yards, one touchdown and nine interceptions when he was yanked for Craig Morton midway through a Monday Night Football win over Washington.
"Perhaps too much was expected too soon," intoned long-time play-by-play announcer Bob Martin when he described Robinson in the NFL Films-produced highlight film of the 1980 season.
The Broncos were unable to recover fully from their 1-3 start; they would get to 7-5, but lost three consecutive games and finished 8-8. Ownership, administration and coaching changes followed in the early months of 1981, and Robinson was waived that August. He spent two years as a backup in Buffalo before concluding his playing days in the USFL.
In addition to the picks they sent to the Jets for Robinson, the Broncos also sent away eighth-, 10th- and 12th-round choices in minor deals.
The 1980 NFL Draft was also the first one televised by ESPN, which had been on the air just seven months.