DENVER* — Drive for Life XIX, Bonfils (bän-feez) Blood Center's 19th annual Denver Broncos Community Blood Drive, will take place on Tuesday from 8 a.m.–5 p.m. at Sports Authority Field at Mile High. The annual event is sponsored by the Broncos in conjunction with 9NEWS, Sports Radio 104.3 The Fan and *The Denver Post.
Drive for Life is Colorado's largest single-day community blood drive. During the last 18 years, nearly 34,500 donors have donated to support more than 103,500 patients in need of blood.
Both first-time and frequent blood donors are encouraged to donate at the drive. Blood donors will have the opportunity to interact with Broncos players in the donor-exclusive Fan Zone and will receive a goody bag that includes a commemorative T-shirt, lapel pin and a laser-signed Von Miller photo. Donors will also have the chance to interact with Broncos alumni, cheerleaders and Miles the Mascot while enjoying complimentary food and entertainment.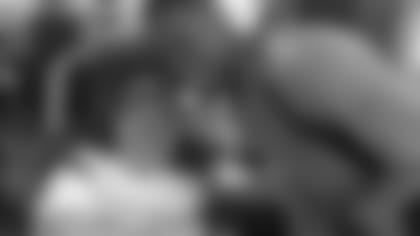 Interactive games and activities will also be on-site along with an opportunity to take photos with the team's three Lombardi Trophies.
Year round, Bonfils needs to collect more than 3,000 lifesaving blood donations each week to meet the everyday needs of patients in Colorado and beyond and to be ready for unexpected events. At Drive for Life XIX, the goal is to have 1,250 donors give blood. In 2015, 1,140 people gave blood at the 18th annual event.
There are no appointments for Drive for Life and blood donors are usually asked to allow an hour to donate blood. At an event like Drive for Life, Bonfils highly recommends donors allow a few hours or make a day of their visit to ensure they can enjoy all the donor-exclusive perks and entertainment.
Blood donors are asked to eat a healthy, low-fat meal up to two hours before donating and should drink plenty of water prior to their donation. Donors can be as young as 16 with a signed parental acknowledgement form.
Prospective donors are strongly encouraged to check to see if they are eligible to give blood by calling Bonfils' Donor Relations Department at 303-363-2202 or by visiting bonfils.org prior to attending Drive for Life.
About Bonfils Blood Center
For more than 70 years Bonfils Blood Center has held a presence in this community as one of Colorado's top nonprofit healthcare organizations. We're proud to have become a trusted community resource and source of hope for those in their time of need as well as an outlet for our neighbors wanting to give back through blood, marrow and financial donations. In order to meet the needs of about 100 healthcare facilities we serve and to be prepared for unexpected events, Bonfils must collect more than 3,000 blood donations each week. For information about Bonfils Blood Center please call 303.366.2000 or visit bonfils.org.