Through nine games, the Broncos' rookie class has shown that it not only has several standouts, but also that it has terrific depth. Ten different members of the class have seen playing time, and they've helped in every aspect — four mainly on offense, four mainly on defense and two mainly on special teams. Led by the league's top rookie rusher as well as the top sack artist in the class, the Broncos boast one of the best first-year groups in the NFL. It's a group that should only improve as its members get more experience, and it sets Denver up well for the present and the future.
Here is a closer look at five of those impressive rookies as the Broncos go into their bye week: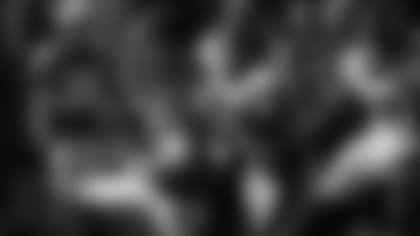 OLB Bradley Chubb
Six combined tackles, one sack, three tackles for loss
Eight sacks (first among rookies, tied for sixth in the NFL)
Nine tackles for loss (first among rookies, tied for seventh in the NFL)
30 tackles (tied for 18th among rookies)
The NFL Defensive Rookie of the Month in October, Bradley Chubb has been dominant over his past four games, racking up 6.5 sacks. His eight sacks this season are twice what the second-leading rookie — New Orleans' Marcus Davenport and Indianapolis' Darius Leonard — have recorded. Though it's his sack total that will garner the most recognition, he has made strides in all facets of his game as he's gotten more comfortable and experienced at the NFL level.
"Every week he improves on something," Head Coach Vance Joseph said last week. "Whether it's coverage or rush or just playing the run, he's been obviously a good player for us from Day 1. He has improved weekly. I'm not surprised he was named player of the month as far as rookie defenders."
Chubb's rise has coincided with the Broncos' defense getting back into form, too. The Broncos have allowed just 3.0 yards per carry over the past three weeks, the best mark in the NFL.
"I'm just trying to go out there and not think as much as I was in the beginning of the season, just being the player that they drafted," Chubb said Sunday. "That player wasn't thinking, that player wasn't doing all this, he was just out there playing, having fun and that's what I'm trying to do now. I feel like it's been successful."
With Chubb on one side and Von Miller on the other, the Broncos' pass rush has wreaked havoc on opposing offenses. The Broncos' 28.0 sacks are tied for second in the NFL. If Chubb continues to play like he has over the past few weeks, he has a chance to break Jevon Kearse's rookie-season record of 14.5 sacks, set back in 1999. And he could be named Defensive Rookie of the Year after the season.
"Not too many rookies out there are playing like him," said Miller, the 2011 Defensive Rookie of the Year. "He's got two more months and [then] Defensive Rookie of the Year is in the bag for him."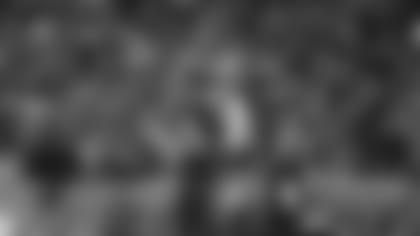 RB Phillip Lindsay
17 carries, 60 yards; 2 receptions, 24 yards
591 rushing yards (first among rookies)
5.4 yards per carry (T-2 among rookie RBs with at least 20 carries)
65.7 rushing yards per game (second among rookies)
20 receptions (fourth among rookie RBs)
160 receiving yards (fourth among rookie RBs)
Four total touchdowns (T-3 among rookies)
Twenty running backs were taken in the 2018 NFL Draft.
Zero have run for more yards than Phillip Lindsay, who didn't hear his name called.
The local product is more than a feel-good story: The Broncos' undrafted gem has played a key role in one of the NFL's best rushing offenses.
"Thank God we've got the little guy," Joseph said in late October.
Lindsay has shown the speed to run past players, but he's also shown toughness between the tackles that belies his 5-foot-8, 190-pound frame. Lindsay can take a hit and keep going, a characteristic he showed during his record-setting, do-it-all career at the University of Colorado. He's impressed people both in the Broncos' organization and around the league.
"There are a lot of different ways to get to the NFL, and the only thing that matters is when you get to the organization that you're given an opportunity," said Texans Head Coach Bill O'Brien ahead of last weekend's game. "It's what you do with that opportunity, and obviously Lindsay's done a great job. He runs hard, and he's a very difficult guy to tackle."
Lindsay has functioned in several roles. He's served as a starter and as a backup to fellow rookie Royce Freeman, and he's played on several special teams units as well.
"I am here to be our spark player," Lindsay said in September. "I am here to make sure I get my teammates going, whether it is on a punt, if it is on a kickoff or kickoff return, anything. I am going to do what I have to do to get our team moving."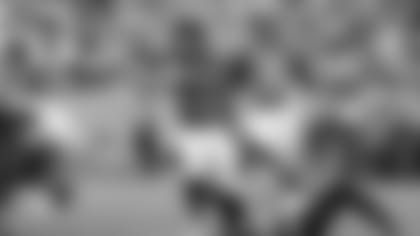 RB Royce Freeman
309 rushing yards (sixth among rookies)
4.4 yards per carry (T-8 among rookie RBs with at least 20 carries)
44.1 rushing yards per game (sixth among rookies)
Four rushing touchdowns (T-2 among rookies)
Despite missing the last two games with an ankle injury, Freeman has been an effective rusher, especially in the red zone, scoring four touchdowns in just seven games. The third-round pick has shown the ability to run through defenders, and his powerful running style has been a natural complement to Lindsay's faster-paced approach.
Freeman has faced a lot of stacked boxes, which makes it harder to put up big rushing numbers, but he's provided stable between-the-tackles running and a strong goal-line presence. Freeman's role has been to pound the ball on early downs to force the defense to respect the run, and he's done that well. His return to the lineup will be a welcome one.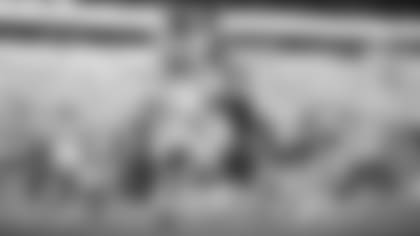 WR Courtland Sutton
20 receptions (fifth among rookie wide receivers)
381 receiving yards (fourth among rookies)
Two touchdown receptions (T-7 among rookies)
19.1 yards per reception (fourth among rookies, ninth in the NFL among players with at least one catch per game)
10 catches of 20-plus yards (first among rookies)
Three catches of 40-plus yards (T-1 among rookies)
16 receptions for first downs (fourth among rookies)
Sutton has been one of the best rookies in the NFL when it comes to producing big plays, and he put that skill on display once again in his first career start Sunday, when he broke through several tackle attempts to pick up a crucial first down.
Sutton's combination of size, speed and strength has allowed him to win a lot of matchups down the field. His 19.1 yards per reception ranks fourth among rookies and ninth in the entire NFL among players who average at least one catch per game.
"We've seen it all year: explosive plays as a deep threat [and] underneath," Case Keenum said last week. "You want to get the ball in his hands. I look for him to keep doing more of the same and then step up."
As long as Sutton keeps producing and winning those key one-on-one matchups, his chemistry with Keenum should only continue to get better as he plays a bigger role in the offense going forward.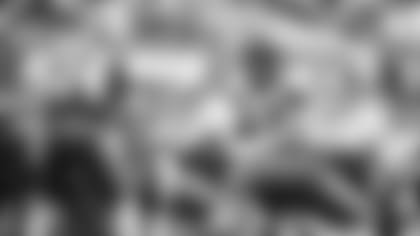 ILB Josey Jewell
3 combined tackles, one tackle for loss
25 tackles (T-23rd among rookies)
With Brandon Marshall bothered by a knee ailment, Jewell has seen more playing time in recent weeks. After making his first start in Week 3 against the Ravens, he returned to the starting lineup in Weeks 8 and 9. The Iowa product's versatility has been a key for the Denver defense, and he's filled in well wherever he has played.
"He's improving weekly," Joseph said last week. "He's a smart, engaged guy. He gets it. He's tough. He wants to play more, but he's played a lot of base for us and nickel. As he plays more, he will improve, but I've been really impressed with him as a young guy playing that much football for us."