ENGLEWOOD, Colo. --With the 2016 NFL Draft exactly a month away, the Broncos began bringing in prospective picks for visits Monday, kicking off the process by hosting LSU cornerback Rashard Robinson and Vanderbilt outside linebacker Stephen Weatherly.
Teams are allowed up to 30 visits at their facilities with prospects in the weeks leading up to the draft.
A quick look at Robinson and Weatherly: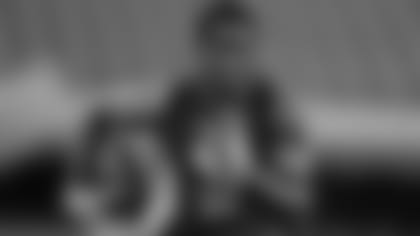 RASHARD ROBINSON, LSU
Height:6-1 - Weight:171 - Arm length:32 1/4 inches - Hand size:9 inches
40-yard dash:4.49 seconds
Vertical jump:35.5 inches
Broad jump:10 feet, 1 inch
Robinson showed flashes of talent when he played in 2013 and 2014, and did well at using his speed and length to make plays. But his development took a hit with his dismissal after the 2014 season; he did not play anywhere last year and opted to turn pro.
Beyond the character issues, the big question on Robinson revolves around whether he can add weight to his 171-pound frame. He has the instincts to play with physicality; if he can add the size, he has the potential to be a No. 1 cornerback down the line with proper guidance and technical refinement, because the raw skills and tenacity are there.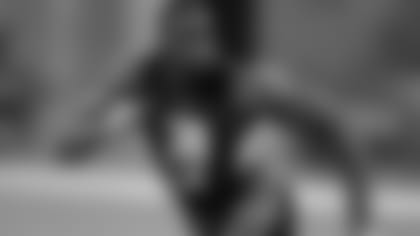 STEPHEN WEATHERLY, VANDERBILT
Height:6-4 - Weight:267 - Arm length:34 1/2 inches - Hand size:10 1/4 inches
40-yard dash:4.61 seconds
Bench press:23 repetitions
Vertical jump:31 inches
Broad jump:9 feet, 9 inches
One of the longest edge rushers in this year's draft class, Weatherly is versatile, possessing the ability to line up inside and be used as an A- or B-gap blitzer.
In the 4-3, Weatherly projects as a hand-in-the-dirt defensive end. In the 3-4 alignment, he would work as a standup outside linebacker, although he could be an intriguing option as a pass-rushing 3-4 end if he can add weight, similar to what Kenny Anunike did last year to get ready for his move inside to a three- and five-technique role.
Weatherly said at the Combine that if given the choice, he would play defensive end rather than linebacker because it was "a lot simpler."
"I just like being able to get off [at the snap], and if [the play] is a run, being able to strike someone and get my hands on them -- and if it's a pass, being able to show that I can get past them and get to the quarterback and either cause a hurry or get a sack or force an errant throw," Weatherly said.
Weatherly opted to turn pro with one year of eligibility remaining.