ENGLEWOOD, Colo. — The Denver Broncos Social Justice Committee, comprised of more than 20 players, has selected five Colorado organizations to each receive $40,000 through the team's Social Justice Fund, it was announced on Friday. In addition, defensive ends Adam Gotsis and Derek Wolfe along with safety Will Parks have each committed to projects in their local communities.
Earlier this season, Broncos players met to discuss challenges facing the Denver community and ways they would like to support the community. The Social Justice Committee identified five key focus areas to support for this cycle of funding: Education, Juvenile Justice System, Food Insecurity, Mental Health and Homeless Youth.
Through group discussion and vote, the committee selected five organizations with designated programs to each receive a donation. The five organizations are:
Colorado UpLift (in-school programming)
Denver Area Youth Services (pre-trial and transitional services)
Food Bank of the Rockies (Kids Café)
Second Wind Fund (therapy sessions for youth)
Urban Peak (drop-in youth center)
"The league started making initiatives about it and we appreciate the Broncos," kicker Brandon McManus said Friday during a check presentation. "This year, the Broncos are going to contribute $250,000. The $200,000 here and the other $50,000 will be spread out kind of among some of the players' work that we do here. We appreciate the Broncos for helping out [then] what you see is important for us and then what we see here in the local community in Denver."
BRONCOS SOCIAL JUSTICE FUND GRANT RECIPIENTS:
Colorado Uplift (Education):
Colorado UpLift employs full-time, salaried teacher-mentors in high-need schools who engage in year-round programming, cross-age mentoring and a long-term relational approach in five areas: In-School, After-School, Adventure, Post-Secondary, and Advanced Leadership. Funding will increase the number of high-need schools that could be reached in the Denver area by Colorado Uplift.
Denver Area Youth Services (Juvenile Justice System):
Denver Area Youth Services (DAYS) provides services to help children, youth and families overcome challenges that threaten the family system. Services include home-based family therapy and mental health services, foster care, and programming for youth struggling with juvenile delinquency.
DAYS works with local county human service departments and the juvenile justice system to provide services to identified youth and families in need, which are offered at no charge to the youth and/or family. Services are accessible, culturally sensitive, and relevant to the individuals they serve.
Kids Café (Food Insecurity):
Operated by Food Bank of the Rockies (FBR), the Kids Café provides after-school and summer week-day meals to kids in areas where need is high. About 1,500 meals are prepared in the FBR community kitchen and delivered hot to Kids Cafe sites Monday–Friday. Kids Café operates at 70 summer sites and 102 after-school sites, serving an estimated nearly 3,000 children every day. Funding will support Kids Café in high-need neighborhoods (Montbello and Stadium District).
Meals are nutritionally balanced and shelf-stable and delivered to areas where it's not possible to safely serve a hot meal. In order to meet the needs of more children, FBR also provides healthy USDA approved snacks to children at after-school programs to help them focus and grow.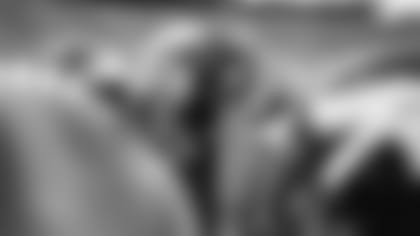 Second Wind Fund (Mental Health):
Second Wind Fund (SWF) believes that every child and teen in Colorado at risk of suicide should have access to the mental health treatment they need by matching children and teens with licensed therapists. If a financial or social barrier to treatment is present, SWF pays for up to 12 sessions of therapy from one of their specialized network providers. SWF matches children and youth at risk for suicide with licensed therapists, providing for up to 12 free sessions of therapy for each child they serve. Suicide is currently the leading cause of death for youth ages 10-24 in Colorado.
Urban Peak's Drop-In Center (Homeless Youth):
Urban Peak is the only non-profit organization in Denver that provides a full convergence of services for youth ages 15-24 experiencing homelessness or at imminent risk of becoming homeless. Funding will provide Urban Peak's Drop-In Center with necessary resources to continue and increase their services. The Drop-In Center is a refuge for youth and provides a safe haven where youth can get their most basic needs met including: temporary respite from the outdoor elements, hot breakfast served Monday-Friday, lockers to keep their possessions safe, laundry services, showers and first aid supplies.
In addition to helping youth get their basic needs met, the Drop-In Center and Outreach staff offer a listening ear, guidance, and support, and lead essential life skills courses in subjects such as healthy relationships, sex education, finances, and more to help many of the youth on their individual paths to self-sufficiency. Staff also work to provide crisis intervention, basic needs resources and counseling, and appropriate referrals.
Will Parks - Philadelphia Ceasefire:
For the second consecutive year, Parks and the Broncos have committed $15,000 to help stop gun violence in Parks' hometown of Philadelphia, through Philadelphia Ceasefire. The donation to Philadelphia CeaseFire will allow the "Ahead of the Game" basketball program to continue into its second year and increase community awareness surrounding gun violence.
"Ahead of the Game" was created in partnership with Parks and his 2018 donation to create a youth basketball league operating at peak times of violence in the city in an effort to teach life skills and provide youth a designated and safe outlet for activity.
With the goal of reducing violent crime, Philadelphia CeaseFire uses a public health approach to violence and works one on one with young people who are deeply engaged in high risk activity. The organization seeks to prevent violence before it occurs and provide Philadelphians access to legitimate and legal paths to a healthier way of life.
Gotsis and Wolfe are finalizing details for community improvement projects in their home communities. Their commitments will be announced at a later date.