This will be Gould's third year in Denver after beginning his NFL coaching career as a special teams assistant with the Broncos in 2015. These past two seasons, Gould has worked closely with placekicker Brandon McManus, who ranks seventh in the league in points scored (252). In his two seasons with Gould, McManus has connected on 59-of-69 field goals for a completion percentage of 85.5 percent.
In Gould's first season with the Broncos, McManus was a career-best 30-for-35 on field goal in the regular season before he completed a perfect post season with 10 field goals in three playoff games. This feat by the placekicker set an NFL record for the most field goals completed all-time in a single postseason without a miss.
Prior to coming to Denver, Gould served as the special teams quality control coach for Syracuse University where he developed Broncos rookie punter Riley Dixon, whom he coached from 2013-2014. During this time, Dixon became one of the nation's best at his position earning him nominations for the Burlsworth Trophy (nation's most outstanding walk-on) in 2014 and the Ray Guy Award (nation's top punter) his senior season in 2015.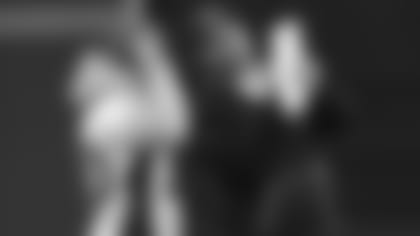 In his first professional season with Dixon, Gould aided the punter's breakout rookie season in which he set an NFL single-season rookie record for net punting average (41.3). Similarly, opponents registered the seventh-fewest yards per return (6.8) against Dixon as well.
Prior to his stint at Syracuse, Gould coached special teams at Elmhurst College in 2012 after a three-year career as a placekicker in the Arena Football League from 2010-2012, where he was a member of the Arizona Rattlers' 2012 Arena Bowl XXV championship team.
Special teams is familiar territory for the Gould family as his brother is Robbie Gould, a 12-year veteran kicker who played the 2016 season for the New York Giants after playing for the Chicago Bears since 2005.