ENGLEWOOD, Colo. — The Denver Broncos have matched the $87,500 raised by their players for Hurricane Harvey relief, and they have made two donations ($43,750 each) to the Boys & Girls Clubs of Greater Houston and the United Way of Greater Houston.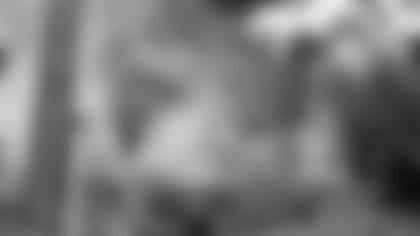 The Broncos announced they would match funds raised by their players at the team's annual Kickoff Luncheon on Aug. 30. Broncos wide receiver Emmanuel Sanders, a Houston native, led the players' donation efforts for Hurricane Harvey relief.
"We could not be more proud of Emmanuel Sanders and his teammates for stepping up and taking the initiative to help those affected by Hurricane Harvey," Broncos President and CEO Joe Ellis said. "The Broncos are pleased to match the money raised by our players and donate to very important Houston-based organizations in the Boys & Girls Clubs and the United Way."
BOYS & GIRLS CLUBS OF GREATER HOUSTON
The mission of the Boys & Girls Clubs of Greater Houston is to inspire and enable all youth, especially those who need it most, to realize their full potential as productive, responsible and caring citizens.
Boys & Girls Clubs of Greater Houston has 14 clubs, including many that were damaged by Hurricane Harvey. Five of the clubs have extended their hours to provide relief to families recovering from the flood devastation until school resumes.
Several clubs also are waiving membership fees (only $5 per year) for children displaced by the storm.
"By opening our doors to youth and teens who need us most right now, we are giving parents and families the time they need to begin the process of rebuilding their lives," President & CEO of the Boys & Girls Clubs of Greater Houston Kevin R. Hattery said. "Our goal is that Houston's children can find joy, safety and fun at our Clubs during this time of tragedy. Because of this generous donation from the Denver Broncos organization, we can ensure our community's children are adequately cared for at this time by extending our open hours throughout the week and on weekends. Our Clubs are a very bright light in the region's underserved communities, and we are here for our children and families during the recovery process and beyond."
Sanders was an active Boys & Girls Club member when he grew up in Houston and has also been involved with the Broncos' long-standing partnership with the Boys & Girls Clubs of Metro Denver. He has said that the Boys & Girls Club experience (every day after school, summer, and sports) is what inspired him to start his own foundation, the Emmanuel Sanders Foundation, providing children from financially disadvantaged families with resources and support to reach their full potential and attain a better life.
UNITED WAY OF GREATER HOUSTON
United Way of Greater Houston engages caring people to improve lives and build a stronger community. The organization brings together non-profit and community partners, as well as civic and government stakeholders from across the Greater Houston area, to coordinate recovery efforts, both assessing the needs and providing support where it is needed most.
The United Way Relief Fund was created to support those affected by Hurricane Harvey, and 100 percent of donations are used to help the community.
"We are deeply touched by the caring and generosity of the Denver Broncos Football Club, whose support will help United Way provide assistance to the thousands of individuals and families across our region whose lives have been impacted by this unprecedented disaster," President and CEO of United Way of Greater Houston Anna M. Babin said.