The Denver Broncos celebrated the start of the regular season with the annual PLAY 60 Challenge Kickoff event with Boys & Girls Clubs of Metro Denver. Boys & Girls Clubs of Metro Denver has been a flagship community partner of the Broncos for years. In addition to funding the annual operating budget for the Denver Broncos branch in Montbello, the Broncos engage in programming with all 15 branches throughout the year.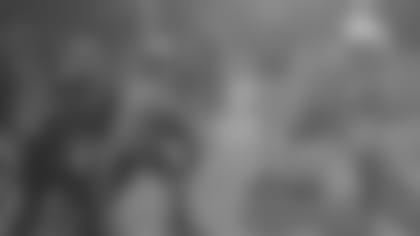 Held on Sept. 12th and 13, the PLAY 60 events included more than 200 Boys & Girls Club kids learning the importance of getting 60 minutes of physical activity every day. The event featured seven Denver Broncos Gatorade Jr. Training Camp stations in addition to a "Fuel Up to PLAY 60" station run by the Western Dairy Association. Each station had a football theme, testing the kids' quarterback skills, running back strength and even their best sack celebration moves at the "Von Miller Strip Sack" drill. After working up and appetite, kids were able to win cheese sticks from Western Dairy by answering questions about healthy food choices at the "Fuel Up to PLAY 60" table.
A special treat for the Club kids included a little drill help from Denver Broncos players Justin Simmons, Will Parks, Isaiah McKenzie, Virgil Green, and Denver Broncos alumnus, David Bruton Jr. Denver Broncos Cheerleaders and Miles were also in attendance to cheer the kids on while they tackled each drill.
"It's just important to show kids that you don't always have to stay in and play video games," Isaiah McKenzie said. "You can come out and have fun with your friends and play sports and have fun outside instead of being inside all day."
The PLAY 60 Kickoff was held at two different Boys & Girls Club locations in Denver, and the event served all 15 Boys & Girls Clubs of Metro Denver.