The Broncos extend their sincere condolences to the Elway family on the passing of John's mother, Janet, on March 4 at the age of 82 in Palm Desert, Calif., following a battle with pancreatic cancer. Please see below for a remembrance of the life of Janet Jordan Elway prepared by the Elway family:
Janet Jordan Elway, our beloved Mother and "Mimi," passed away on March 4, 2020, at the age of 82.
She was born on the 18th of March 1937 to Harry and Marie Jordan. Janet was raised in Hoquiam, Washington, where she met and married John Albert Elway, "Jack", in 1958 because "he was so much fun!" Soon after, the pair moved, for their first of many times, to Port Angeles, Washington. Port Angeles is where Jack's coaching career began and the two started their family. During their four years in Port Angeles, Janet had three children: Lee Ann, and twins John and Jana.
Jan supported Jack in 10 different cities across his coaching career; Port Angeles, WA; Aberdeen, WA; Missoula, MT; Pullman, WA; Northridge, CA; San Jose, CA; Menlo Park, CA; Milan, Italy; Frankfurt, Germany; and Denver, CO. She remembered Missoula most fondly because she and Jack loved to go out, have drinks and dance to live music all night. Jan and Jack moved to Palm Desert, CA where the pair planned to retire together. After Jack's passing, Jan stayed in Palm Desert and met her second half of life partner, Richard Terrell.
Jan was the rock of our family. As a coach's wife she was fiercely independent. Early in Jack's career, Jan provided for the family both inside and outside of the home as a working woman and mother. Throughout her life she was often heard saying "I can do it myself!" and she did, all with perfect hair and make-up! She began the legacy of Elways being tough, strong and enduringly hardworking.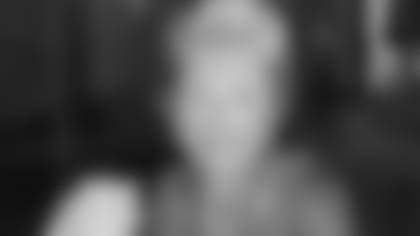 Jan was known for her generosity. If she caught wind that there was something you wanted or needed, she wanted to be the one to give it to you. If you couldn't decide between two things, she wanted you to have both! She had a love for the finer things and she wanted to share them with the ones she loved. She loved to give, purely for the joy that it brought to others.
Jan loved her kids, grandkids and great grandkids! She shined watching her son shine on the football field. She was his proudest fan, every step of the way. She was her girls' partner in crime and encouraged them to be go-getters just like the boys! In fact, she recently gifted her granddaughter post it notes that read, "Used to be it was a man's world and a woman's place was in the home… They can kiss that shit goodbye!" She wanted her girls to stand strong and shine in their own ways. Her grandchildren remember "Mimi" in her happy place; playing cards, drinking Kendall Jackson Chardonnay on ice, with a black poodle by her side. "Mimi" loved to laugh and had a sense of humor that had us all laughing until the very end.
Jan is preceded in death by her husband Jack Elway in 2001 and her daughter Jana Elway Sever in 2002. She is survived by her sister Jolene Jordan Olson; partner Richard Terrell; two children; Lee Ann McCarthy and husband Tony McCarthy, John Elway II and wife Paige Elway; 8 grandchildren; Kylee, Patrick, Jessica, Jordan, Jack, Juliana, Joseph and Dana and 9 great grandchildren; Gianna, Paige, Joseph, August, Adler, Nell, Gwen, Quincy and Beau.
Mom and "Mimi" you added so much fun and laughter to our lives and we miss you dearly. Recently, while surrounded by family you said with pride in your voice, "Look at what your Poppy and I did." And you did, you began an amazing legacy that will grow and prosper for many, many years to come. We love you SO much and we miss you already! XOXO, Cheers!
Celebration of Life information is pending.